How Can Office 365 from Microsoft Benefit the Non-Profit Organizations?
What is Office 365 for Non-Profit? 
Microsoft has expanded its solutions into the non-profit sector with the launch of Microsoft Office 365 Non-Profit. The solution is geared entirely at assisting non-profits and NGOs, and the business offers best-in-class cloud-based productivity for their benefit. 
Equip workers and volunteers to flourish by providing them with the dynamic array of resources included in our charity programs. Provide team members with free email, electronic document editing, and storage. Additionally, you may collaborate with colleagues located all over the world through video conferencing, text messaging, as well as your Yammer site. 
Additionally, it is important to understand that Office 365 Non-profit offers various plans and price options for organizations of varying sizes. Your non-profit may have unique needs that vary according to the size and strength of the organization.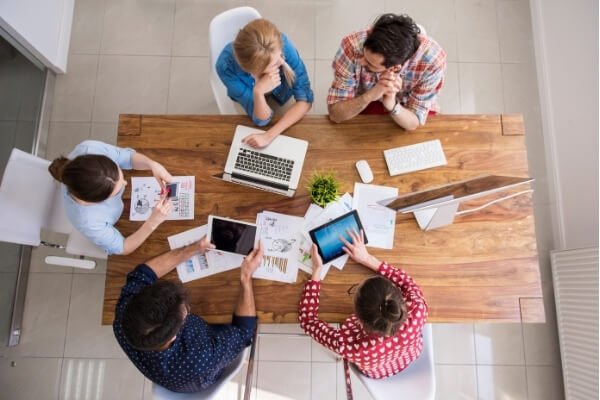 How does Office 365 Help Non-Profit?    
Office 365 non-profit programs offer all the same capabilities as their commercial counterparts. For example, office 365 non-profit Enterprise E1 provides all of the same capabilities as Office 365 Enterprise E1. The sole distinction is that qualified organizations are exempt from payment. It is time to boost your non-profit group and propel it to new heights. To do so, we must first comprehend the advantages it provides. 
A few key features included with free Office 365 plans are: 
Cross-Functional Integration

: Securely interact with your employees with a hosted email address, calendar, contacts, and a 50GB mailbox. For businesses big enough to need Office 365 non-profit E1, the pack provides Active Directory integration, enabling administrators to manage user credentials and permissions.

 

Seamless Collaboration:

Create an infinite number of online meetings (instant messaging, audio, HD video, and web conferencing) and broadcast events for up to 10,000 participants. Access to Yammer, Teams, and SharePoint enables your teams to collaborate on their preferred platform.

 

Multi-Device Synchronization:

Microsoft Office applications that run in the browser. This contains well-known Microsoft Office applications such as Outlook, Word, Excel, PowerPoint, OneNote, and Sway and Forms. These are perfectly linked with other Microsoft services, making it simple for employees to exchange and collaborate on data from everywhere globally. They need an internet connection.

 

Cloud storage: Each user receives 1TB of OneDrive online storage to exchange information securely with staff, volunteers, and other team members.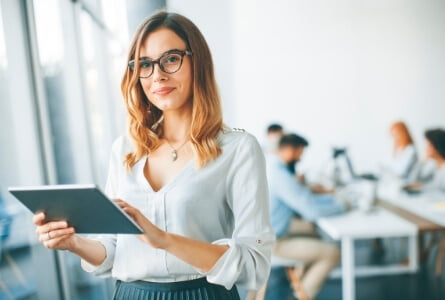 Why Computer Solutions East?
Computer Solutions East provides the best-in-class services regarding Office 365 solutions and services for non-profit organizations and companies across their client base. Since Office 365 offers many benefits and advantages when it comes to its flexibility and other prominent advantageous factors, it is a plus point. Also, the team of experts working with CSE provides the customers with a step-by-step overview of how best they can teach picture-perfect solutions for clients. 
While Microsoft 365 non-profit is an excellent offer that may assist many churches, charities, and not-for-profit organizations embrace the cloud's possibilities, getting started can be challenging. We provide various installation and support services to assist your organization in migrating to Microsoft 365 and maximizing its capabilities. We can collaborate with you to determine your needs and Microsoft 365 license requirements and assist with the procurement and implementation of your new solution. 
Additionally, we can assist you in migrating your existing email and documents to the Microsoft 365 cloud. Also, our experts help optimize your apps and security settings and establish best practices to ensure your organization gets the most out of your investment, and provide ongoing advice and support to ensure your new system is operating properly. 
Are you interested in learning how to assist your church, charity, or not-for-profit organization in maximizing its Microsoft 365 potential? Contact us now for a no-obligation discussion. 
Some of the features that Computer Solutions East provides for Office 365 non-profit are as follows:
Teamwork – Office 365 non-profit also supports teamwork and collaboration features, which acts as the central core of this software. Clients would be able to share things on the go with complete transparency and flexibility. 
Get more Done swiftly – With Office 365 non-profit, clients would be able to multi-task and get more things done very quickly and efficiently. You can receive all of these applications with built-in functionalities that would benefit them in every aspect. 
Data Security and Microsoft Assurance – Microsoft provides complete assurance concerning the brand value, and it also ensures absolute data security against any threats that could affect the system. 
24 x 7 Technical Support – CSE provides end-to-end technical support features that would be very salient. This would enable clients to communicate with renowned experts from CSE to understand and clarify whatever queries they have in the form of tickets or calls. 
Share This Post