How Covid-19 Has Led to the Business Transformation?
According to business leaders, technology experts, and industry analysts, the pandemic situation has disrupted a global scale. More focus is given to the agility and resilience of the business. A quick revival can be brought through investments in business transformation. A lot of products have been launched as a part of this business transformation. CSE collaborates with CISCO so that the users can get benefits by using these powerful tools.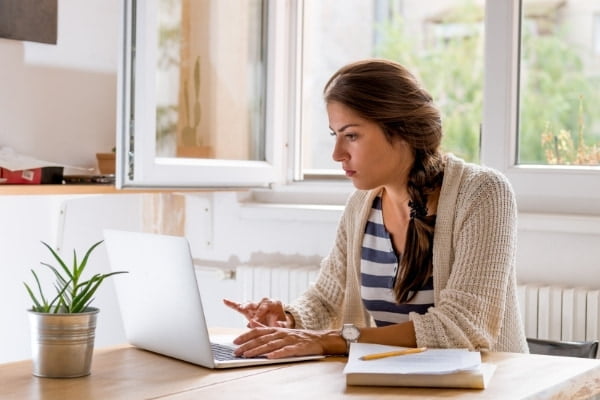 A long-term strategy for business transformation
Many business sectors have taken the step to fix the organizational structure quickly. There should be a proper method for performing this revival. But this can be regarded as a good opportunity for growth of business and market share gains. The new companies will always look for opportunities so that strong relationship grows with the customers. This kind of future-predictive approach will help better for the growth of the business. It is a long-term strategy.
The implication of the long-term business transformation strategy
Some advanced technologies have been used to strengthen supply chain operations, talent management, and customer experience. Hiring employees from outside may incur huge costs. Hence the existing employees are re-skilled with the right amount of resources to fit for different job roles within the organization. This pandemic situation forced the organization to think that sufficient investments were not made in the supply chain operations. Intelligent workflows are possible with the help of a modern supply chain that incorporates artificial intelligence.
Our Products
CISCO Meraki:-The most significant cloud networking solution of the industry is CISCO Meraki. It is consistently serving customers with cloud services and getting a positive response worldwide. The majority of IT professionals from a vast number of sectors are trusting this technology. Unified networking systems and unparalleled flexibility are achieved through CISCO Meraki. The cloud-based companies working in remote sites must prefer Meraki for effective cloud services. CISCO Meraki is in massive demand in the industry. A big mass of the audience is getting benefits from its services.
Wireless and wired unified:-Different telephone systems will be provided to your organization from CISCO's machine. The nature of the connection is critical wherever be your working environment. The previous vertical business technology is the leading networking technology that will be used here. A robust and stable WLAN connection can be created. The overall ownership cost for the wired and wireless network is lowest with CISCO. With the development and expansion of the network, each element's functionality is added to the client's device.
Secure Access and Firewall: The network management team of CSE will operate your company's internet network's stability. Real threats in the network environment can be identified and eliminated. You will get data analytics and full packet capture technology that can monitor threats. There is a procedure of alerting through real-time investigation alerts and file analysis reports. There is a wide array of security networks. Problem management, release management, daily health checks, classification of data sources, etc. are security network activities.
Conference and Speakerphones:-Unified communications are possible with the high-quality conferencing feature of CISCO. Conference and speakerphones are available in this category. Our network engineers use CISCO infrastructure to produce the best IP telephony system. The network and system administrators play a significant role in deciding the network configuration. Advanced interactive media is essential for every organization. Centralized system control is provided along with security services to get the most out of it. CSE will offer you end-to-end IT services along with a telephone network.
CISCO Network infrastructure:-Integrity security functionality is provided with CISCO-partnered network services. You will get a customized IP telephone system that is designed solely for your enterprise environment. The digital network architecture of CISCO is single and purpose-based. The business needs will meet all the necessary innovative solutions. The stand-alone single-site office will benefit from the virtual network architecture of CISCO. The deployments may vary from small to large. Whether it is cloud service, Internet of Things, or internet workers, our services are a one-stop solution to every situation.
CISCO Software:-Seamless communication is possible with the help of CISCO. CSE provides the software on a contractual basis. One-year validity is given for the software kit along with the license agreement. The kit is provided in three modifications-Basic, standard, and premium. The Basic is the default option when no alternative can be decided. The Standard choice proves to be a better option than the Basic. The Premium option has the highest quality. It is comprised of all the basic features of Basic and Standard plans.
CISCO Collaboration:-There are digital communications and collaboration technologies based in CISCO. Computer Solutions East is a significant provider of them. We have put enough effort into providing the best services and products for our clients. This has made us win several CISCO certifications and awards. Rigorous testing and validation processes are done on the products and services. Our CISCO collaboration tools provide converged solutions. Enough scalability is obtained through an IP-enabled, fully managed solution. With time, we have been successful in producing a traditional business network.
We will help the business to restart so that the business transformation can be planned effectively. End-to-end business transformation plans were introduced to the market by the business leaders before 2020. Technologies like cloud, artificial intelligence, automation ad real-time analysis were powerful tools. This pattern was being followed by most of the business sectors. But the Covid-19 situation compressed the entire supply chain.
Share This Post