3 Key Things Your Outsourced IT Support Should Not Be Doing
In one way or another, any business today relies on a couple of technologies. They use these innovations to get by with their daily operations. This is due to the great disruption that digital transformation has brought over the years, making at least a portion (if not all) of a company's processes reliant on modern technologies such as the cloud, Internet of Things (IoT), and even artificial intelligence (AI). 
The thing is, not every company has the luxury of time and manpower to keep track of these technologies on a daily basis. This gives birth to the great necessity of outsourced IT support to keep the systems running 24/7. This necessity also emphasized the importance of being prepared against downtimes and their awful impacts on a business.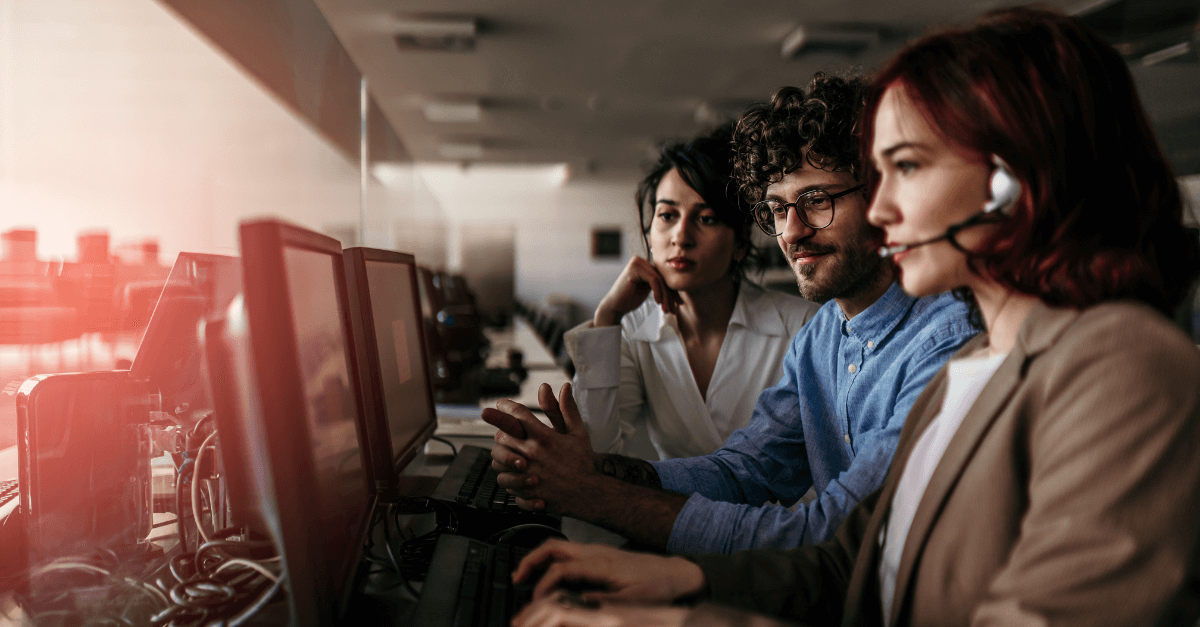 To put things in perspective, a study back in 2014 shows a network downtime alone can cost around $300k per hour. Another more recent survey in 2020 cited that in an hour, a server outage can make you lose around $301k to $400k. And sadly, these figures would surely shoot up in the coming years—which an IT outsourcing services provider can help prevent. 
However, hiring a computer consultant or an IT advisory services company will not stop issues from coming, especially if you have hired (or are about to hire) the wrong professionals. Instead of getting around-the-clock IT support, you received poor services, disordered workflow, or additional costs. In this blog, we will tackle the major mistakes that an outsourced IT support provider might have made. 
Suspiciously Low-Cost or Expensive Offer
As the old saying goes, "good things cost money," but not all the time, especially on your IT expenses. An expensive outsourced IT support rate does not mean it is already good. The same goes if the offer is ridiculously low-cost for outsourced services. It could be baiting you to gain business and accrue more costs in the long run, probably because of undeclared service inclusions, additional tools, or whatnot.  
You should go after a provider with justifiable pricing, regardless of whether it is expensive or cheap. The best way to check this is to compare the price ranges of a specific IT task in the market, then check the service inclusions. For example, you are looking for help desk support. Your findings can determine if they are above or below the market price, and their task coverage can justify it. You can also check with your network within your industry if it is justifiable pricing or ask for their recommendations. 
Non-tailored and Unclear Service Framework
This is in relation to the first point. So let's say you are all good with their pricing and the service inclusion but are they flexible enough to customize it to your business, and how will they execute those services? This should be clear at the onset of dealing with these service providers.  
While most IT solutions and services today are broad and equipped enough to cover the needs of businesses from various industries, there are still specific requirements and different degrees of necessity from one company or industry to another.  
In terms of the task delegation and process of an outsourced IT support provider, it is very important that everything be plotted out clearly, like who does what and the next steps. But one important thing that you should be able to see is the reporting at the end of the funnel. Making it part of the whole process presents both parties with areas that can be optimized.  
One thing you should remember, though, is that you should also be involved in developing the service framework. Do not just let them design the whole framework for you. Let them know your preferences and be detailed so they can customize accordingly. This approach would really go well for processes like information and data audits, cloud migration, UC monitoring, and other IT tasks that should not miss a step or detail. 
Unresponsiveness and Lack of Initiative
When outsourcing your IT needs, you are as good as building a partnership with that company. And to keep that strong, constant communication is necessary. There must be something wrong if there is persistent unresponsiveness from a service provider (either during the planning stage or the outsourcing project itself). This can also be a glimpse of their lack of initiative in engaging with you in the long run. Services such as a virtual CIO and other technical knowledge-centric IT roles should have established communication with clients.  
Modern providers solve this through ticketing systems where you can file a certain issue in your infrastructure. Once they have already sorted it out, this system will automatically inform you. Others might even go the extra mile of creating an email thread to discuss their troubleshooting process or even give you some tips to avoid that issue from happening again.  
On your end, remember that these service IT outsourcing services must also attend to other clients. If it is not too much for you, set a day or a time where you would like their undivided attention to address your need and let them adjust their schedules. And if it so happens that you are also experiencing a lack of initiative from them (for reports, updates, etc.), make the first move of when you will expect such items regularly. 
Conclusion
Getting outsourced IT support for your business could be very tricky at times. There might already be some mistakes under your nose that are crucial to your processes, and you just chose to shrug them off. But to be fair, these major mistakes are workable with you leading the way.  
And if these lapses persist, reconsider your decision to go with that specific provider. Better options can give you justified pricing, a customized and clear service framework, and will regularly communicate with you. Ready to meet one? Talk to us. 
Share This Post