How to Utilize Project Plan 365 for Simple Calendaring
What is Project Plan 365?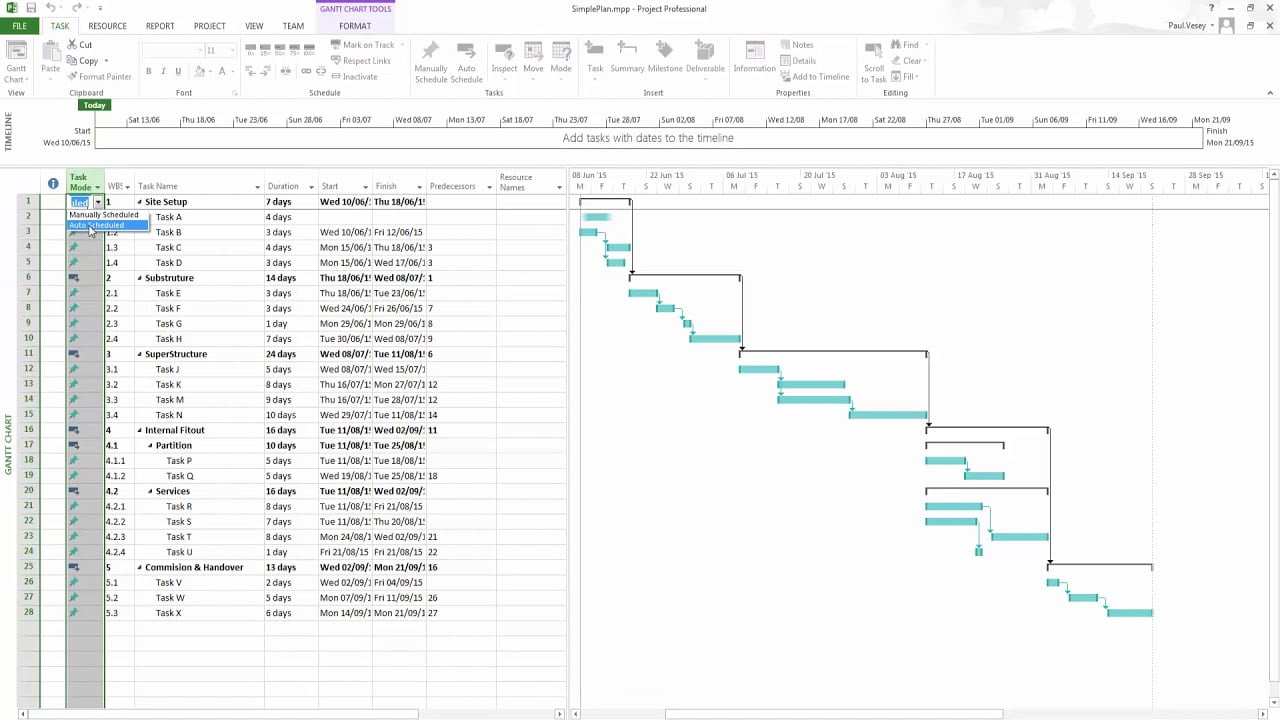 Project Plan 365 is one of Microsoft's project management tools that is available to plan and manage projects. This is very similar to some of the erstwhile project management software like Microsoft Project Plan 1, 3, 5, and so on. It is an intuitive solution that is designed for optimally planning the projects for Project Managers and for teams who are used to working in environments that are essentially fast-paced and requires swift collaboration across locations.
Project Plan 365 provides supports across all the standard project views like Gantt Chart, Task Sheet, Network Diagrams, Project Calendar, Task and Resource Usage, and Team Planner as well. The application provides detailed information along with all the project filters, reports, and all other MS Project features. Users would be easily able to open, view, and save all their MPP files at any Microsoft Integrated cloud storage facilities like Dropbox, OneDrive, Google Drive as well as SharePoint Online. This can all be done from your local devices.
Microsoft Project Plan 365 is essentially compatible with most of the Office versions like 2003, 2007, 2010, 2013, and 2016. This makes it easier to access this suite in a lot of ways
How to carry out Simple Calendaring in Project 365?
Microsoft Project Plan 365 gives users an effective way of managing their task calendar. If you want to carry out some of the project-related tasks like increasing the default work week by a day or two OR if there is a need to work on weekends and you need to mark it down in your calendar. This can all be done using Microsoft Project Plan 365. Some of these tasks are mentioned in detail below,
Ability to alter the default working week – Say if you want to change the default working week of Monday-Friday to something else, then you would be able to do so. For instance, if you have a project activity being rolled out on Sunday till Thursday, then you need to carry out these steps below,
Go to the Schedule, and this tab will help you with putting the desired amount of days, which will act as the working days of the week for you.
Altering a Single Day – You can even extend the working times for one single day if some urgent tasks need to be completed within the specified timeline. There can even be times when you would need to sit through the weekend to get things done. The steps that need to be followed in this respect are as follows,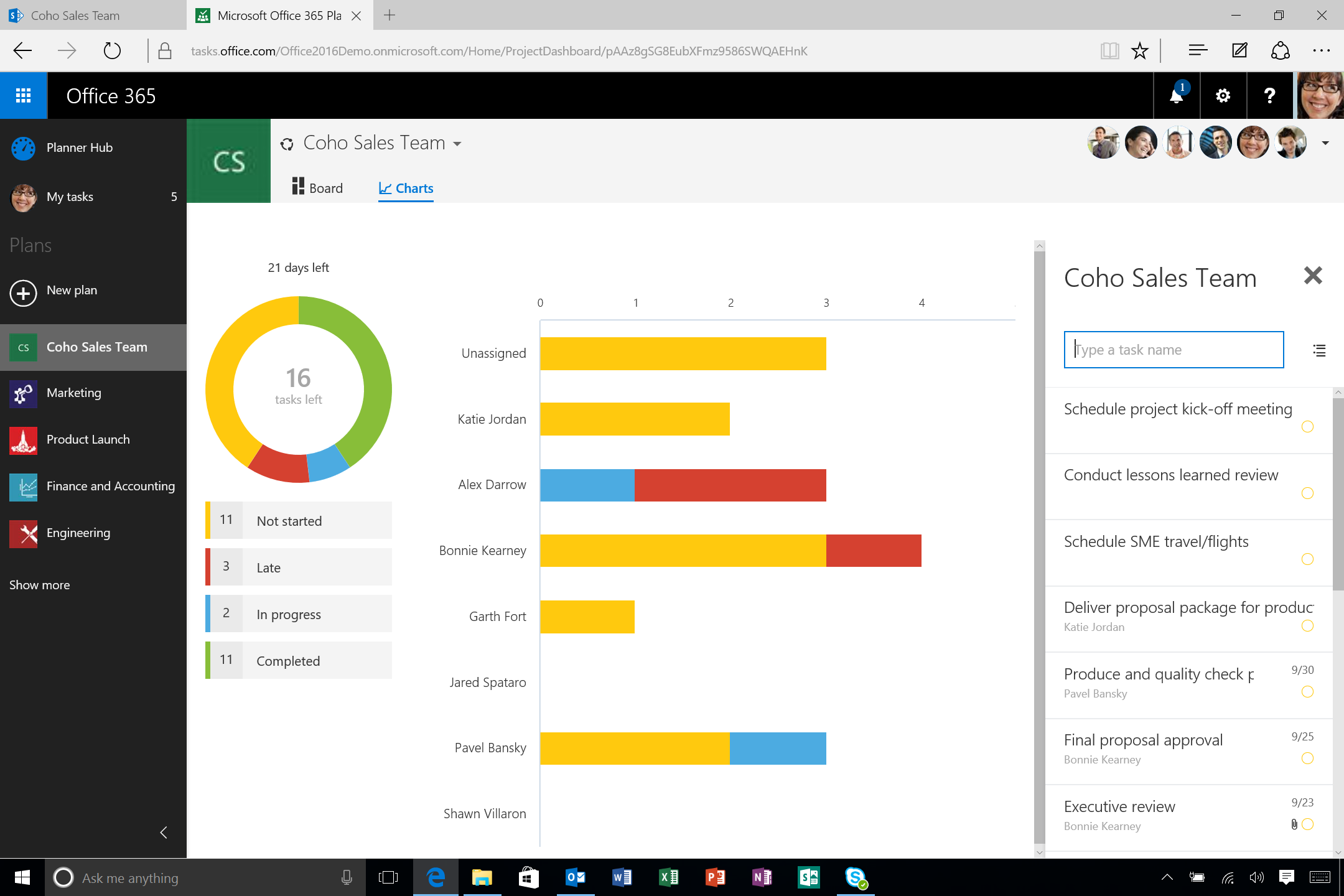 Go to the Start/Finish column and select the date picker. You can now click on any non-working, for example, Saturday or Sunday, that needs to be altered.
Once you select this, an alert will pop up notifying you that it is a non-working day. You can,

Move the task to the next working day.
Make this a working day. (in this case Saturday)
Adjust the default working days.
Select Option iii, if you want to alter the default working days and click on OK once this is done.
These are some of the usual calendaring adjustments that are seen and required in most cases for multiple organizations. Project Managers would be able to make systematic records of these working days properly and enter the respective details of it. This removes most of the trouble in keeping track of the actual working hours for the team.
Microsoft Project Plan essentially redefines the definition of managing things smartly and can do so with the set of functionalities and features it provides.
Why Computer Solutions East?
Computer Solutions East provides clients with project planning capabilities using Microsoft's Project Plan 365. This will help the team members to manage and prioritize their tasks, send out timesheets, and collaborate with peers and colleagues in the team.
Microsoft's Project Online provides a distinctive feature set, which is, first, online, and it is a big advantage when the managers want to set up their project portfolio and carry out their tasks. The application would help them out with handling their projects very easily and in a fast-paced manner. They would be able to stay focused and organized, and regular follow-ups can be done here concerning the latest status of the project.
Another important advantage of choosing Computer Solutions East than anything else would be the team of experts who are working with them. This team has a thorough knowledge and expertise on the technicalities involved in the project. Also, we have 24*7 support functionality from Microsoft and the trust of Computer Solutions East as an end-to-end service and solution provider to the client.
Share This Post