Accelerating growth by implementing best practices for business intelligence
Business intelligence (BI) is a broad term that refers to a diverse set of tools and services used to collect, integrate, and display business data. Enterprise analytics, central powers, online analytical processing (OLAP), visualization techniques, data, and process extraction, benchmarking, and data architecture, including its associated implementations, all fall under the area of business intelligence.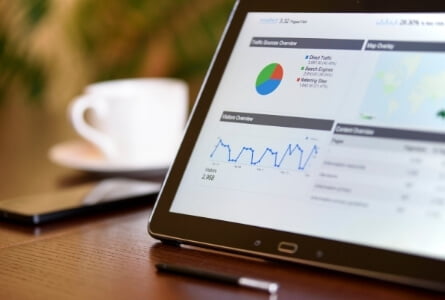 Enterprise can choose from various business intelligence services based on the different engagement models available. Such services are available through pay-per-use, licensing, and other pay-as-you-go options, enabling businesses to grow up as needed. It's also useful to track how well their Key Performance Indicators [KPIs] have been fulfilled. Additionally, data visualization tools integrated with business analytics tools may convey information via simple-to-understand images and visualizations. The business intelligence services should have best practices described here that, when followed, can help your organization increase its efficiency, understanding, or profitability! 
Recognizing the value of data and analytics could be an issue; fulfilling corporate decision-makers' requirements in even the most efficient and effective manner is another. To do this, you must have the necessary procedures and tools in place and adhere to best practices. We've previously discussed the recommended methods for business intelligence dashboards. 
Strategizing data management 
This may seem self-evident, yet simple solutions are often missed. You must begin with the very minimum: a data management strategy. All too often, an error occurs to prepare properly for modeling, efficient information extraction, aliasing, and property, which are all critical components of data management. The time and effort invested in planning and establishing the boundaries for your integrated business intelligence services deployment will pay off when the moment arises to execute it. While data management may not be the most exciting aspect of the guidance process, it is critical. 
Tailoring business intelligence to business needs
Modern business intelligence is evolving to a self-service strategy, where businesses focus on gathering data themselves rather than paying for a service to compile it for them. Data is managed by IT, enabling users to access their data directly. Tableau allows businesses to tackle every stage in the analytics cycle, starting with the data preparation process in Tableau or similar other analytics and discovery platforms. These capabilities with governance and reporting capabilities in power BI or other analytics tools ensure better results. The combination of IT oversees data access while also allowing others to examine their information and transfer their findings visually is what this entails. 
Breeding a quality data culture across departments
To convince your company to embrace a new BI strategy, you'll need to preach the value of data. To ensure the success of any business intelligence services initiative, your firm must create a data culture. When various divisions within a business collaborate on a similar objective, the resultant data insights and actions become more relevant and useful.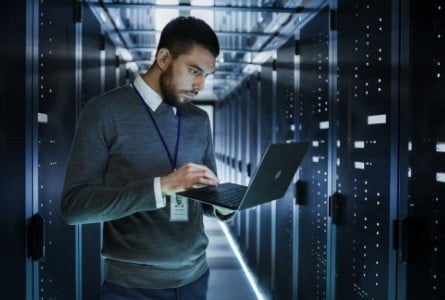 There may be retaliation. Departments may be deterred by a shortage of information, data literacy, and resources and resist increasing enterprise use of business intelligence. They may be unaware that the expenses of adoption exceed the advantages. They must understand that the appropriate tool will help all teams. 
Certain consumers may just be overburdened by the influx of new technology and data. This might result in a reluctance to change. Work to demonstrate that, while some training may be required, the appropriate tool enables anyone to become their analyst quickly.  
Consider a solution enabling various users to connect to, study, visualize and discuss their data easily. Adoption will also be facilitated by simple drag-and-drop interfaces that require little training and do not require preliminary data analysis or SQL knowledge. Empowering employees with rapid access to business dashboards enable them to make quick and confident choices, which helps the organization. 
Implementing Best Practices with Business Intelligence Services
It is important to keep certain best practices in mind to evaluate different business intelligence (BI) solutions. 
Custom Assimilation: Consider the relationship between your new solution and your current technological stack. How does it interact with the technologies currently in use by your team? Is integration a pre-built feature, or will it need customization? Being clear on these issues will assist you in selecting the business intelligence system most suited to your company's requirements.

Systematic Application: You should consider the time required to install any tool. Consider variables such as user training when determining the time to value.

Seamless Usage: Ensure that the solution you offer for your staff is intuitive and simple to use. If the product is difficult to use, adoption rates will decrease, failing your business intelligence effort.
Share This Post