Cloud Automation Services: How It Helps Your Business Outgrow Competition with Key Offerings
Cloud automation services have propelled cloud computing to new heights never achieved by any other system. Automation has simplified the process of optimizing and managing IT infrastructure. And here's the best part: providers are still exploring ways to automate cloud computing. This enables enterprises to create more powerful cloud infrastructures ever while increasing operating efficiencies and reducing complexity.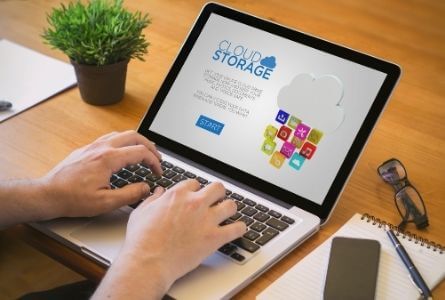 What is Cloud Automation? 
Cloud automation is the activity or discipline of automating part or all the manual operations associated with administering and operating cloud-based IT infrastructure using specific software tools and processes. IT organizations and application development teams can use cloud automation services to decrease administrative overhead and meet workflow goals such as integrated technologies deployment in public, private, and hybrid cloud environments. 
Cloud automation software tools can be designed to automate the installation, configuration, and maintenance of cloud computing systems, enabling enterprises to maximize their cloud network automation use. As enterprises continue to rely on cloud security as a service, the value of cloud automation as a time saver and enabler of good cloud management practices becomes more evident in information technology organizations. 
The Case for Cloud Automation Services 
Without cloud automation services, enterprises would be forced to deploy cloud workloads manually. Regrettably, this is a lengthy and challenging process that requires a great deal of repetitious and difficult work.  
These responsibilities include the following: 
Configuration of virtual machine clusters 

Management of cloud resources 

Creation of virtual networks 

Deployment of cloud workloads
Errors are almost certain to occur during the execution of these tasks. This can put your firm in danger of security breaches. Time spent troubleshooting these problems might also result in hundreds of wasted work hours. 
Therefore, businesses are increasingly opting to automate their cloud operations. 
Automation as cloud automation services is critical for today's organization. The following are some of the advantages of these services. 
Benefits of Cloud Automation Services 
Save Time and Money
Automating those time-consuming, error-prone cloud management procedures might assist you in saving time. You'll be able to devote more time to higher-value projects that directly impact the organization's bottom line. The consequent decrease in errors and enhanced efficiency contribute to the lowering of operational costs. 
Update Systems Across Hybrid Environments
If your IT system is hybrid, you may find it difficult to keep track of system changes. Cloud automation services updates according to predefined schedules without requiring human intervention. As a result, your computer is continually updated and secure with cloud integration automation service. 
Simplify Configuration Management
Automation enables you to import configuration scripts automatically, manage PowerShell configurations, and build cloud node setups. You can monitor and update machine settings across clouds in real-time with cloud consultancy services. 
Keep Track of System Inventory
It is necessary to compile a list of cloud resources, including applications and other setup items. By tracking changes across files, the registry, software, and services, cloud automation enables you to discover everything configured on your system. You will receive real-time notifications if anything changes using cloud-managed IT services. 
Streamline IT focus
Cloud automation services enable you to optimize your organization's IT operations. It frees up unnecessary resources and optimizes the utilization of important ones. Additionally, it eliminates inefficient processes that consume significant cloud resources. That is not all. You'll receive notifications if human assistance is required. 
Provide Your Customers with Faster, More Reliable Services
Automation enables you to provide services to your clients more quickly and reliably, even as your operations develop. In a nutshell, automation enables smooth service and resource scalability. 
Cloud automation requires effort, but it pays off once you overcome the first discomfort and get the capacity to conduct complex activities with a single click. Apart from the apparent benefit of decreasing human labor, cloud automation has the following advantages: 
Increased security and resilience—

by automating sensitive operations, you eliminate the need for additional IT personnel or developers to log into mission-critical systems. Human mistakes, malevolent insiders, and account breaches are all significantly minimized. Additionally, cloud automation services can include security best practices into automated workflows and ensure that all your deployments adhere to security principles.

 

Enhanced backup processes—

organizations must constantly backup their systems to protect against accidental erasure, configuration disasters, equipment failure, or cyber-attacks. Automating cloud backups or automatically backing up on-premise infrastructure to the cloud significantly enhances an organization's catastrophe resilience.

Increased governance—

when systems are configured manually or ad hoc, administrators sometimes lack visibility into what is happening and lack a centralized means of controlling the infrastructure. Cloud automation enables you to configure resources consistently, regulated manner, giving you significantly more control over the infrastructure running throughout your organization.
With improved resource utilization, IT operations, and workload distribution, automation is often used to integrate cloud automation services. This creates a very great demand for cloud automation services, especially for small and medium-sized businesses. 
Share This Post