How to streamline and create a robust Business Continuity Plan to prepare for the next Covid wave
It has never been so important to have a business continuity plan in place. Many natural catastrophes have common features, even tornadoes in Oklahoma and hurricanes in Florida, and earthquakes in California. Secondly, it is generally difficult to anticipate what they will do. Furthermore, they can severely affect an organization's overall operations. Despite the increased prevalence of natural disasters in recent years, many corporations have been unable to devote resources to a business plan (BCP) that leverages business continuity solutions to protect their most crucial business assets. 
What is a Business Continuity Plan?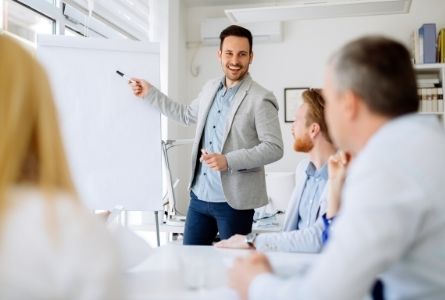 It is critical for businesses to start using business continuity solutions to restore operations as soon as possible or be prepared for a significant technical event, for example, extremer weather conditions or cyberattacks. Either you are working for a small company or a big one, business continuity planning reduces the effects of disruption. 
you run the risk of not being unable to keep selling and shipping goods during unexpected disturbances without even a plan in place; you will have less chance of recovering from such unplanned disturbances — which could damage both your sales and your brand image 
Neither is a corporate continuity strategy. Crisis plan/management is a component of the business sustain operations, but it considers the latter. Before making any purchase decision regarding business continuity solutions, bear in mind the following points: 
Companies have had a business interruption in the last five years 52%

 

On average, a data breach costs $3.86 million.

 

To date, 40% of small businesses have been unable to reopen their doors after a disaster.

 
Disaster recovery services may be viewed as an "insurance policy" your business can never call for. Or you can ensure minimal effect on your clients, employees, and stakeholders by introducing a BPA. 
Creating a Business Continuity Plan 
Remember that business continuity planning and disaster recovery don't have to be lengthy or complex. A Disaster Recovery Plan (DRP) is a collection of processes that can be recorded, which minimizes impacts on business operations throughout the event of a disruption. 
3 Critical Steps to ensure a robust Business Continuity Plan:
1. Outline roles and responsibilities
Ideally, good business continuity and disaster recovery solution is the one that outlines what your staff must do in the event of a catastrophe, the communications methods that must be in place, and the minimum system uptime requirements for your company. 
If you possess a team in your business that may need to communicate with one another, create a contact list that includes their names, titles, and contact information, such as contact information, email addresses, and social media handles. 
Provide exhaustive and straightforward information about their positions and duties in the case of an outage for all to remember. Ensure that your disaster recovery and business continuity solutions have a mechanism in place to revise and convey how they will be conveyed to the team.
2. Analyze potential threats and outcomes
Determine the "Worst-Case Scenarios for Your Business, Sector, and Location" Consider a corporation based in Florida to the south of the U.S. much more concerned with hurricanes than earthquakes. An e-commerce company may make a risk assessment during an industrial conduct worst-case production shutdown analysis. 
The next step is to rank each disaster's possible long-term implications with the right set of business continuity solutions. It helps determine the actions you want your team to take in each scenario. This will act as a strong base for your BCP to cover these issues.
3. Factor in data loss
Your BCP's critical component should focus on data loss and data recovery scenarios that can affect your assets, like lost or corrupted files on or corrupted assets on a home computer, etc. Classifying the business processes allows you to choose effective security and recovery measures. Think of cloud-based applications for data and application recovery; they help link and restore data and applications quickly.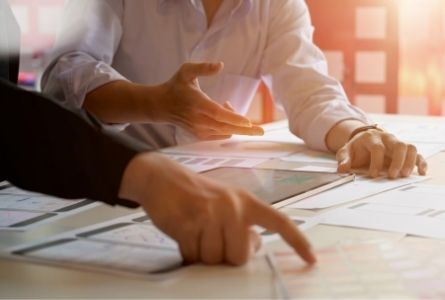 Once you've agreed, the best way to ensure the curriculum is, in fact, to be completely employed is to exercise the most flexibility with changes is to A slow and gradual expansion can be achieved through a tabletop exercise or via a complete test of the recovery. To successfully protect your company in the event of a catastrophe, training is critical. Your employees know their responsibilities, and the curriculum is to be expanded and fine-tuned before you begin. 
A business continuity plan is never fully completed, as its risks and needs change over time. More precisely, they are sensitive to the company's needs as it expands. One of the best ways to make sure the business continuity strategy is to try testing to find out how it is working, making notes about the outcomes, and giving suggestions for improvements. 
Business continuity is a big subject. Tools abound mostly on the internet, making it difficult to determine where to begin. First, take a look at the advantages of facilities management software and learn more about improving business continuity. 
Share This Post