Cut Cost with a Small Business Phone System & Improve Productivity with CISCO Phone Systems
About Small Business Phone System
A small business phone system comprises multiple phones used in an interconnected fashion that allows for advanced telephony features like call handling and transferring, private and shared voice message boxes, and so on. These are available in a variety of configurations, offering an ever-growing range of options and advantages. The most trendy small business phone systems nowadays run on Internet Protocol (IP) networks – the same interface they use to connect employees, devices, and information resources. The right small business phone system gives your people the tools they need to be more efficient. Some of the most useful capabilities of a small business phone system included are:
The auto-attendant function includes an 

interactive voice response (IVR)

, a priceless tool for companies of any size. This functions as a virtual receptionist, screening and redirecting client call to the relevant departments and assisting in resolving frequent user questions.

 

Unified messaging

 consolidates various modes of communication into a single mailbox (voice mail, email, and fax). It allows customers to get voicemail on their phone along with an email attachment of the message in.WAV format.

 

A 

web-based admin interface

 provides authority over a communications system, allowing them to make changes on their schedule without incurring additional costs, rather than sending a ticket to their provider and expecting them to make the adjustments.

 

A desk phone equipped with 

conference calling capabilities

 helps you avoid lengthy in-person meetings. Additionally, you'll want an intuitive, user-friendly conferencing solution that saves time and makes it simpler than ever to collaborate better.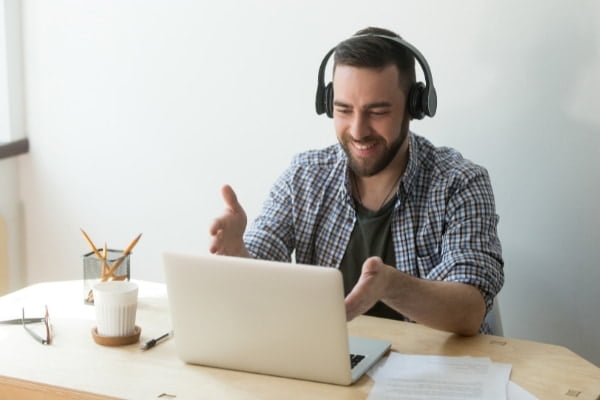 The Best Small Business Phone Systems
About 65% of people still reach for the phone to contact a business. That means you need the right phone system. There are a few different types of phone systems suitable for small business use. One of the popular small business phone systems is the Cisco phone system.
Cisco Phone Systems
Cisco phone systems provide essential voice, video, messaging and conferencing on any device, anywhere. They also help you reduce costs and improve productivity for you and your coworkers. With the Cisco phone system, you can easily collaborate in real-time, using many applications, and with a simple and consistent user experience. It's a more cost-effective and far more robust communications solution than traditional PBX phone systems.
Features
Cisco phone system offers a range of features, including:
Advanced functionality such as call forwarding, three-way conferencing, call transfers, and paging options
Multi-site support linking offices together
Voice over IP (VoIP) phone calls
Voicemail
Instant messaging and telepresence
Video and web conferencing
Benefits
The most significant advantage of Cisco phone systems is the flexibility and communications efficiency afforded to you and your employees. Hunting to try and track down a co-worker, traveling to remote offices for meetings, and trying to find notes from your last conversation can all become a thing of the past with advanced Cisco voice and video collaboration as well as integrated web and video conferences. Follow up with your colleagues regarding the meeting on chat or instant messaging. You can also have calls ring to your phone as you walk out the door on the way to a meeting, and voicemails can be delivered as e-mail transcriptions for you to read at your convenience.
Why is Cisco Phone System necessary in the modern workspace?
Workspace is a living laboratory for Cisco technology and products. Cisco phone system in the modern workplace gives employees a choice and freedom in how and where they work. The workspace saves money and is more environmentally sustainable. High-quality Wi-Fi is everywhere, making it easy to access whatever data we need at the moment, watch a live Cisco TV broadcast from a casual area, start a video call with a team member in other time zones, or share documents in a huddle room. And not having to hunt for a wired port helps us get right to work when we set up in a modern workspace.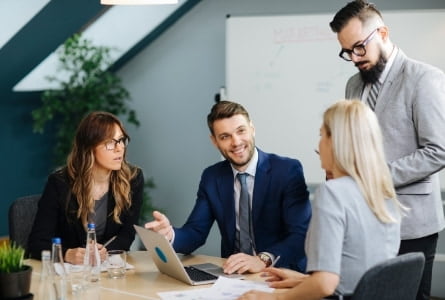 Why Cisco?
Cisco offers on-premises, cloud, and hybrid unified communications solutions that are versatile, affordable, and scalable to support business growth. These solutions provide all the essential communications and collaborations capability you need to help your organization thrive in the digital economy. It is explicitly designed to meet the necessities of small businesses with up to 150 users. With the Cisco phone system, you get an easy-to-deploy, manage, and use of an IP phone system, plus much more.
Why Computer Solutions East?
Computer Solutions East is a certified Microsoft team phone system provider. Its mission is to enable people and businesses to be successful by providing the tools and expertise to enrich the modern workforce experience. Let's find out about its use in Cisco Phone System. Below are the reasons why you need the Cisco phone system to help you address your business challenges:
Businesses can enhance customer service by migrating voice and data infrastructures onto a single converged IP network.
Choose a phone system that embraces mobility and bring-your-own-device (BYOD) trends, easily switch between phone calls, chat sessions, or conferencing to get things done quickly.
Save on long-distance call charges and reduce expensive support and maintenance costs.
Save cash and help your employees improve their productivity with a small business phone system from Cisco.
Deploy a phone system that addresses modern work styles.
Give us a call at 914-355-5800 to find out more about Small Business Phone System and Other CISCO Products.
Share This Post