Operate Smart Covid 19 Response to Reopen & Stay Open
Resulting from the impact of Covid-19, businesses are looking to move from the lockdown to and quarantine phase. They are now channeling resources to get back to work safely. However, there are challenges in the way, and it demands businesses to come up with a smart Cold response.
Now, depending on the industry you operate in, the government protocols are different. It would help if you formed operational cohorts within the organizational framework to tackle challenges and empower customers. If your goal is to reopen business and avoid the risk of spreading infection within the organization, then you might need to reach out to the CloudShore service provider in the USA.
Staying open means ensuring no infection within the business and outside, which means guaranteeing a Covid-free bubble for your employees.
Such challenges may involve too much planning to respond and finances, which may get too demanding while resuming. That is when you will need expert assistance in the way of outsourcing services. When you offload the on-site work to the outsourcing experts, you are freeing employees from location-dependent tasks. Instead, you can have them at the office on a rotation basis that can limit the infections.
The new normal involves taking precautions like social distancing and adequate distribution of disinfection support to manage on-site processes. And providers corporate risk and BCP support case identification and resolution facilities support through modeling testing management for large-scale screening field engineering support and workforce planning all of this with the end goal of keeping people safe during the pandemic. Different industries will have unique requirements, and therefore each one will need to adopt a distinctive approach, as mentioned.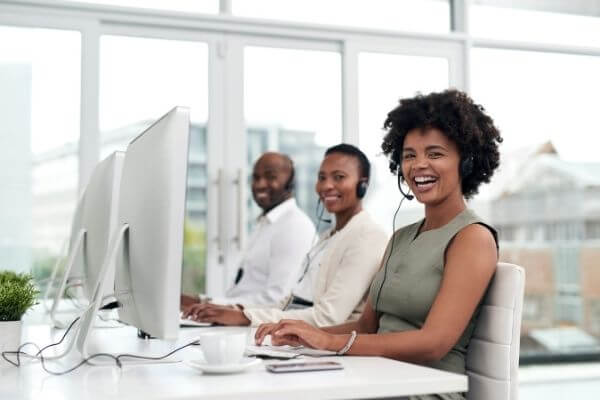 Retailer: Hire an IT outsourcing partner to digitize your retailing business with app development and take your shop online. This is to support your offline business and compensate for the loss you would otherwise make anticipating footfalls.
Hospitality Providers: The one in this field would need a refit room to comply with social-distancing requirements, preparation of guest interactions, onboarding skills, monitoring and management of outcomes, staff planning to mitigate the spread of information. This is where you will need to monitor on-premise activities using a surveillance camera.
Financial Services: The population sensing technology can go a step further to monitor financial transactions and promote online business activities. This helps your clients adapt to the social distancing measures and optimize physical space for your in-house team.
Manufacturers: Businesses in the manufacturing industry will need facility support with capacity modeling to meet the social distancing requirements, control tests, and effective management. Attendance needs to be online. The shifts must be logged over the cloud. Indeed, such changes will require your business to consult an IT outsourcing provider in the USA.
The only way to create market disruption is by introducing agility. Companies must pivot and plan for the long term to operate successfully in the post-covid era. The right strategy and data make it easier for businesses to navigate rough runs in the market. The goal is not to just reopen the company but also to ensure its secure functioning.
Planning the Return to the Workplace
Decide the functions, work, and responsibilities to keep the business running successfully. Make the team who can work remotely, partly on-site, and full on-site. Choose who is essential to be present at the workplace and how can you measure their safety.
Determine the form of work teams, including the length of their work, as an insight into planning their business activities and system security by outsourcing it to the experts.
You also need to help the remote team. Start by defining their roles and policies (e.g., job styles, requirements, and technology-enabling factors). Remember, technology plays a significant role in running a successful remote team. This includes having the right tools, software, and systems coupled with levied security protocols.
Start modeling scenarios to assess employees' capacity and workplace options that drive efficiency, higher ROI, safety, and operational conditions.
Try to create a staggering strategy to ensure a safe and conducive environment for people getting back to work.
Ensuring Safety Resumption and Productivity
The recent changes forced by the pandemic will require your business to monitor testing, protection, and recovery plans and implement sanitation policies. The new normal brought by Covid-19 has pushed the organization to stay efficient at all costs.
Have a team that can gauge space and ensures sufficient distance and hygiene to respect the social distancing guidelines.
Outsource all the possible tasks, including the new hiring, to review the activities that can predict the circumstances like a rejection of employment or the return of family situations.
Recognizing and respecting the mandates and legal standards of government.
Set up feedback mechanisms to consider employee grievances and conditions. Make sure your team adjusts to the new normal that helps them deliver their best.
Have supplementary technologies and resources needed to facilitate on-site and remote team members' collaboration and task management?
A smart Covid response will need the leadership that is successfully reopening strategy as the answers to the freshly encountered business issues. Keeping the right mix of strategies can help cope with considerable uncertainties.
At Computer Solutions East, the experts are making the best effort to help businesses give quick and efficient responses to crises. Check out services that can instill confidence while reopening the business.
Share This Post