4 Ways for Azure Workload Optimization
The global health due to pandemic continues to affect every organization around the world. During a difficult time, cost-cutting is significant. This is why many businesses are looking to cost optimization using Microsoft Azure. Three key aspects for the same, which included three focus areas: understanding and forecasting your costs, optimizing your workload costs, and controlling your costs. 
Today we will dive deeper into how to optimize your workload costs and show you how Azure Advisor, tools like Azure Hybrid Benefit, and Azure Reservations can help you operate more efficiently as a part of a successful cloud strategy.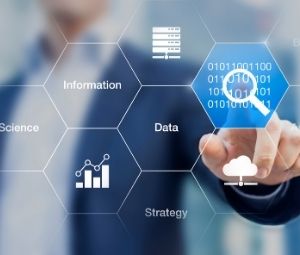 Cost optimization design that blends best practices from the Azure Framework
The Azure well-architected Model is designed to help you develop and maintain cloud workloads with confidence using actionable and simple to use content, assessments, and reference architectures based on proven industry best practices. You can assess workloads against the five pillars of Azure Well-Architected Framework's cloud design to help you focus on the right activities and ensure cloud cost optimization to meet business needs. 
The cost optimization portion of the Azure Well-Architected Framework is about saving money on Azure resources and how to get the most value from your Azure workloads. 
A series of management principles that can help you achieve business objectives and justify costs. 
Best practices for design, provisioning, monitoring, and optimization.

 

Tradeoffs between cost and reliability and workload performance.

 

Start by participating in the Azure Well-Architected Review.

 
You are assessed in terms of reliability, cost optimization, operational excellence, security, and performance efficiency, respectively. You can choose to focus on optimizing cost, or you can choose to focus on each of the pillars. 
Optimizing Azure resources: Implementing best practice recommendations 
Your workloads are composed of resources, so installing the latest Azure configurations is critical to ensuring cost-efficient use of resources. Azure Advisor comes with the cloud application service, a free service that allows you to manage and improve application performance and Azure-deployed resources. The advisor is aligned with Azure but is tailored to specific tasks instead of particular workloads. Advisory actions are tailored to your Azure resources based on your data and configurations. 
There are examples of policy recommendations: purchasing reserved instances to save over pay-as-you-go costs and using the storage lifecycle management policy. Our full-provider cost list can be reviewed. 
The advisor makes several improvements to help you optimize your resources. Looking for a quick fix helps you bulk select resources you'd like to remediate automatically. You can opt to configure your cloud strategy to display only the most meaningful recommendations, such as your production subscriptions and resource groups. The cloud advisor services can send reminders to notify you when you have new recommendations, and Advisor recommendation digests remind you about offers you haven't yet remediated. 
Leveraging the existing on-premises licensing investment with the Azure Hybrid Benefit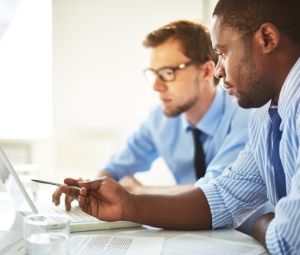 There are Azure Hybrid benefits in licensing that allow services that allow enterprises to bring your Windows Server and SQL Server license with subscriptions to Azure at discounted rates, only paying for the usage fees on Azure. These savings can be used across Azure SQL and Azure Dedicated Host. 
Licensing benefits offered by Azure include the ability to bring your Windows Server and SQL Server licenses to the cloud, leverage SQL Server licensing in Infrastructure as a Service (IaaS) and Platform as a Service (PaaS) environments, and gain additional licensing benefits, including 180-day dual use rights of your SQL Server licenses, both on-premises and in Azure.  
For your virtualized workloads in Azure, Azure SQL Database or Azure SQL Managed Instance can provide four vCPUs of CPU power for every SQL Server Enterprise core. 
And these unique advantages – including free fail-over servers, the right to use SQL Server in a virtual machine, and free extended security updates – make Azure the best-in-class cloud for Microsoft Windows Server and SQL Server. 
Opt for an upfront reservation to save more
Payless for Azure cloud services by purchasing a one-year or three-year commitment for Azure Reserved instances. You can speak to notifying us in advance about one-year or three-year needs that allow CSE to help you obtain the resources you need efficiently. In return, we pass these savings onto you as discounts of up to 72%. Additionally, once you have a reservation, you immediately receive additional discounts.  
The subscription is ideal for Azure services that are in extensive use or require consistent long-term operations. 
Please speak to our Microsoft experts for the Azure subscriptions with various plans right from the individual pay as you go plans to even annual subscriptions. 
Share This Post