Chatbots: The New Customer Experience Enablers in Manufacturing
The future of production is neural, making more responsive, adaptive, personalized, and intelligent value chains. This business imperative has pushed businesses to create unique capabilities to improve their ecosystem position. To grow and gain a competitive advantage, personalizing the customer experience, including after-sales services, has been on the agenda as a part of cloud automation services for leading companies in the industrial machinery and automotive segment. 
COVID-19, however, has made companies take a re-look at their customer experience approach. Put, to be resilient and adaptive across sales, marketing, and after-sales services; the focus is on accelerated technology adoption. 
Automation gaining traction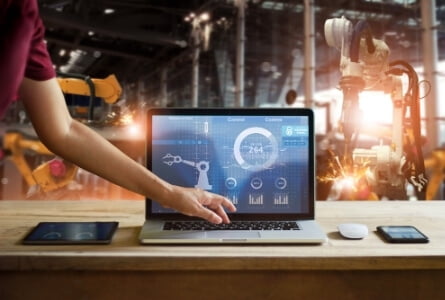 To release human resources and ensure smooth and efficient operation, the drive to automation initiatives is increasing. Adopting chatbots across business functions is a critical intervention in the industrial machinery and automotive sector. 
We can see that many companies have planned or started their chat trip to various points of contact during the customer journey. The vital technological pillars in chatbot development are artificial intelligence (AI), machine learning, deep learning, data security, user interface, and integration with other systems and platforms. Some of the critical uses of chatbots to provide better customer service include: 
Assisted purchases for customers and channel partners 
Connecting customers when visiting a website or calling a contact center: Customers often visit a website in the industrial machinery sector to obtain the latest product information or call a contact center to check billing and shipping information and status. Similarly, clients often call to schedule an appointment for a test drive in the automotive industry or get directed to the real sale point for product/service requirements. To support these functions in both sectors, chatbots can be efficiently leveraged. 
Connecting channel partners
With multiple channels in place, companies are forced to provide channel partners with 24X7 support to ensure seamless customer connection. Many of these players perform in remote locations, adding to the complexity of sales and distribution operations. Therefore, they are dependent on Microsoft Azure cloud services coupled with support from original equipment manufacturers (OEMs). In such cases, chatbots can assist with booking quick orders, billing-related details, checking spare parts availability, customer history, and more. 
Information bridge for sales, marketing, and service personnel
Employees invest considerable effort and time in searching for information in real-life scenarios. By introducing chatbots in their processes and operations, enterprises have the opportunity to improve utilization and efficiency. For instance, while on the site, service staff can waste precious time finding data, affecting business productivity. Similarly, during their interactions with customers/channel partners, sales executives often browse through various applications to get product details and updates. This is where chatbots can allow persona-based access to search and retrieve information quickly as a part of robust cloud service automation. They can also provide real-time alerts, provide information on key metrics such as product performance, sales, follow-up leads, and save time otherwise spent on administrative duties, lead qualification, and allocation in reporting and dashboards. 
After-sales services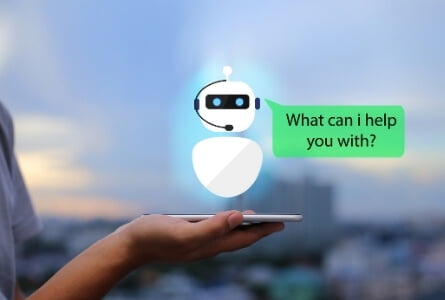 Although AI-enabled chatbots are not intended to replace contact center staff, they can co-exist with human beings to save time spent on routine operations, thus driving agility in managing a diverse customer base and reducing customer response time queries. Following standard operating procedures, Chatbots can attend to customer calls for Level 1 support in after-sales and capture essential requirements to ensure continuity in dialogue. Chatbots can work as a cloud integration automation service that automatically assigns them to concerned technicians in complex problems. In other instances, spare parts can be blocked, and clients can be assisted in procuring them. Integration with existing systems and databases and chatbots' embedded intelligence is key to reaping their full advantages. 
Crafting an effective chatbot strategy
A key consideration when deciding on an enterprise chatbot approach is a clear understanding of business goals, target people, and how to drive continuity in dialogue with each other seamlessly, without repetition, based on our experience dealing with diverse manufacturing players and other industries. It is also essential to have a contextualized way to ensure chatbots relevant by extending the cloud automation services with continual training to drive mobile applications' adoption by various personas – customers, sales channels, and sales/ service personnel. 
Organizations have to conduct periodic customer sentiment to see if their chatbot strategy has any gaps or opportunities to improve and ensure smooth integration with back-ends systems or databases to maximize usefulness and enhance compliance. Chatbot user interfaces are designed to maximize usability and user experience. An effective chat strategy will help companies to create exponential value for the customer in agile ways. 
Share This Post