Step Forward to the New-age of Networking with CSE's Assistance
With the development of technologies, enterprises need to upgrade their network systems. The limited security, bandwidth, and efficiency can pose a significant threat to the enterprise. For big businesses and enterprises, upgrading their network to a high-level network is essential. The data of enterprises should be secured against all types of viruses and malware. Networks of all scales are effectively managed. The upgraded version provides secure and reliable cloud networking services.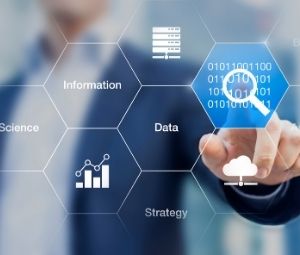 There are a few advantages for graduating to the following–level network:
Cloud Automation:

Cloud network automation makes the

complex cloud 

networking design 

simple and 

easy to operate. 

It boosts 

effectiveness and performance.

 It offers 

hybrid and private cloud for operations.

 

Reliability:

 

The up-gradation to 

the 

next-level network 

enables

 

users to control their data

,

 spread across private or 

public, 

hybrid clouds

,

 or 

in

 the

 data cent

er

 or 

on

–

site

.

 

It will 

supervise, 

control

,

 and secure the network.

 
Security: I

t will provide advanced-level

 cybersecurity 

to the entire platform. It will protect against

all those threats and 

viruses. It is also designed to 

respond to and st

op threats using 

intelligence.

 
Computer Solutions East (CSE) is a team that provides IT solutions like advanced networking services, cloud technology solutions, and services. When organizations find it challenging to handle their technology independently, they collaborate with Computer Solutions East. At CSE, we collect detailed information about the company, analyze them, and provide the best cost-effective IT solutions. Our technology experts recommend the best and valuable solutions to clients. The networking services can be custom-tailored according to the size, requirements, and expectations of the company. 
We, Computer Solutions East, are one of the world's leading providers for IT solutions, mainly for CISCO and Microsoft. These days, companies are investing in IT budgets as they want to improve their networking system. The organizations like the networking system to promote their company's growth and keep them ahead of the market's cut-throat competition. The network should manage and handle communications at an advanced level for the digital business. 
CISCO is the world's leading network infrastructure and devices like routers, ATM switches, bridges, and services like cloud computing services and storage networking. The complex security levels and automation of CISCO remain unquestioned. 
Products
with which one will get CSE's assistance:
CISCO 

SD-Access: 

T

he 

CISCO 

Software-Defined

 

Access 

is the 

intent-based 

networking resolution

for 

enterprises.

 

By using 

a 

s

ingle fabric 

network,

 they provide policy-based automation.

This also enhances

 

visibility,

 provides

 

automatic end-to-end

 

security, traffic control

, 

the 

group

ing of I

oT devices

, 

achieving

 consistency over policies in the enterprise from user to 

applications

, improving troubleshooting,

and defining group-based access policies.

The critical aspect is 

that users

can access

a

 single 

platform for assurance, managing, and monitoring.

Th

e network access 

is seen 

within a matter of 

a 

few minutes

 for a user with the 

security.

 

Computer Solutions East

 is ready to assist enterprises with CISCO 

SD-Access in their system.

 
CIS

C

O 

SD-WAN:

 

It is

part

 

o

f 

the more comprehensive

 

Software-Defined Network (SDN).

 

It is a cloud-scale architecture designed to separate data 

and 

control planes

. 

It 

can provide

 high-level security, end

-to-

end 

policy to 

applications from users

,

 and advance

d

 optimization. Th

e function of 

W

AN is to connect users to application

s

 present 

a

c

ross 

campus or branches.

The enterprises use it to provide

 improved security, effectiveness

,

 and network speed at

 a

 low

 operational cost

.

 

Computer Solutions East

 

provides its service to users regarding the CISCO SD-WAN in their system.

 
CISCO DNA Automation: 

The CISCO DNA

 

(

Digital Network Architecture)

 Centre 

is the

CISCO DNA network center.

It simplifies the network system at the enterprise, reducing the risks involved and operational costs. 

It 

supervises

 

the devices to obtain ideal performance, 

high-level security

,

 and consistency. It reduces errors and 

saves ti

m

e by automating manual processes. 

This 

automatically discovers new 

devices and 

networking services, 

monitors the device

, 

alerts

 

updates to 

the 

user

,

 

and

provides end-to-end visibility.

 It is capable of automatic threat identification and reaction.

 

 
Enterprise Network Security:

 

To maintain enterprise

confiden

tiality and availability

, 

various 

software and hardware are 

installed.

 Tra

ditional

 

networking services are no longer capable of securing the data and network of 

the 

organi

z

ation.

 

It is necessary to protect the

enterprise 

with all data, assets

,

 and information in a single platform.

 

This helps to 

build trust between the organi

z

ation and 

its 

clients.

 They monitor and assess the 

performance of the solution. Network

 security also 

secures the system by using different 

firewalls and anti-virus software with its regular system analysis.

Computer 

Solutions East

 help

s

 

its clients with 

this

 sophisticated approach 

against complex security needs.

 
Computer Solutions East (CSE) is always at your service to solve and offer various networking services. We offer solutions based on CISCO technology for networking issues, including routers and switches. Professionals from the CSE team will guide and manage the enterprise's network to improve and be effective. 
Few advantages when Computer Solutions East's technology experts manage the CISCO network infrastructure in enterprises:  
Traffic 

handling

 

to ensure smooth operations.

 

Provides fast

detection and repair

 of network problems.

 

Provides

24×7

 support management from the team of IT professionals.

 
IT professionals from Computer Solutions East can provide superior automated communication and networking services based on CISCO technology. Visit the website of Computer Solutions East for more information and updates. 
Share This Post