Things to Know about VoIP Quality of Service
VoIP has grown in popularity as a managed voice messaging solution for small and medium-sized enterprises. There are numerous providers and facilities available, but how do you choose the best one? A critical aspect to consider is a vendor's Quality of Service (QoS). 
What is QoS?
QoS is described as the system's or network's overall output for VoIP providers and IT experts. This score is derived from measurements of bandwidth use, transmission delay, error rates, and other more objective statistics enabled by managed voice services. "subjective data," such as end-user evaluations, are taken into consideration as well.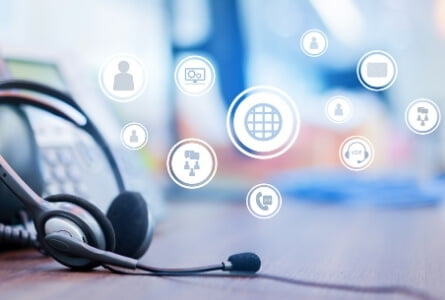 VOIP QoS Requirements
Latency 
Typically, callers experience a roundtrip voice delay of 250ms or more. ITU-T G.114 suggests a maximum one-way latency of 150 milliseconds. Given that this includes the entire voice route, including portions of the public Internet, your internal network must have transit latencies far below 150 milliseconds provided by business VOIP service providers. 
Most network SLAs specify maximum latency– 
Axiowave SLA 65ms maximum latency

 

Verio SLA 55ms maximum latency

 

Internap SLA 45ms maximum latency

 

Qwest SLA 50ms maximum latency – Measured Actual for Oct 2004: 40.86ms

 
An end-to-end latency for an SLA Voice might include the VOIP endpoints and the customer's path through the customer's ISP network. 
Jitter
Jitter can be calculated in a variety of ways. Jitter measurement calculations are described in: 
RTP: A Transport Protocol for Real-Time Applications (IETF RFC 3550)

RTP Control Protocol Extended Reports (IETF RFC 3611) (RTCP XR)
Some manufacturers are not willing to be as yet to disclose the formulas used to record calculated jitter values. Jitter buffers are built into most voice-managed service endpoint devices (such as VOIP phones and ATAs) to compensate for channel jitter. Cisco's words are as follows: 
Jitter buffers (used to compensate for the varying delay) contribute to the end-to-end delay and are usually only valid for delays less than 100 ms in duration. As a result, jitter must be reduced.
What is
 an acceptable level of jitter in a network? Several network providers now specify maximum jitter in their SLAs.
Axiowave SLA 0.5ms maximum jitter 

Internap SLA 0.5ms maximum jitter 

Qwest SLA 2ms maximum jitter – Measured Actual for Oct 2004: 0.10ms 

Verio SLA 0.5ms average, no more than 10ms maximum jitter more than 0.1 percent of the time

Viterla SLA has a maximum jitter of 1ms.
These SLA numbers are for backbone providers. The total jitter to a call from the managed voice services provider and the local ISP user network can also contain additional jitter. 
Packet Loss
Since the SLAs mentioned above are about backbone providers, a total jitter for a VOIP call can include jitter from the VOIP service provider's and the user's local ISP networks. 
To prevent audible mistakes, the default G.729 codec allows packet loss of less than 1%. In an ideal world, VoIP will experience no packet loss.
Most network service level agreements (SLAs) define maximum packet loss.  
Axiowave SLA 0 percent maximum packet loss

Internap SLA 0.3 percent maximum packet loss 

Qwest SLA 0.5 percent maximum packet loss – Measured Actual for Oct 2004: 0.03 percent

.
Why does QoS vary among providers?
QoS is not limited to VoIP; it also applies to conventional phone systems. It would not be an exaggeration to state that landline calls are near-perfect in quality. This is because all traditional network phone operators invest in high-quality physical networks and links. This ensures that moving from one company to another has no impact on the call quality with business-managed voice communication. 
However, physical network investments are costly, and consumers ultimately bear the burden. The high cost of maintaining the transportation systems (phone lines, switches, etc.) also contributes to the fact that most regions have only a few phone providers. In other words, it is just too expensive for small businesses to establish a conventional phone network. 
By contrast, VoIP systems are significantly less expensive to install and manage. This has resulted in a proliferation of VoIP providers. And, since anyone with resources can set up their VoIP systems before adhering to a standard, providers' quality of service varies significantly. To determine which provider offers the highest quality of service, ask the following three questions: 
How much of the network infrastructure do you own?
Almost every VoIP provider can transfer data through public infrastructure. As a general rule, the greater its stake in the infrastructure, the better its QoS. This is because the supplier would have a greater degree of leverage over the underlying infrastructure. 
One of the safest choices is to search at vendors that own services. These corporations own almost all network infrastructure that carries VoIP calls and can have superior service and efficiency.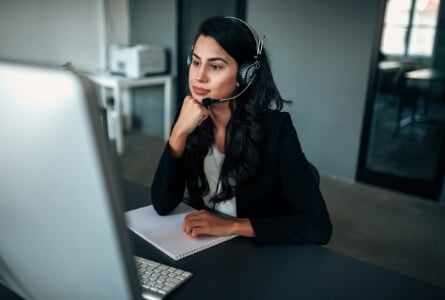 How much traffic will run over public internet?
Many VoIPTV services depend virtually 100% on public internet infrastructure. Other businesses will use both public and private networks for inexpensive packages but also doing the opposite. Upgrading to higher quality packages might be essential if you have frequently used voice-over-over-IP features. 
What level of quality can you guarantee?
The best operators would offer a quality of service equal to, if not superior to, that of conventional phone networks. This is particularly critical for companies considering a complete VoIP solution. Solicit from your prospective supplier a few network checks and quality assurance. If the numbers are insufficient for your business's requirements, seek out another supplier. 
Do you want to learn more about choosing the right VoIP provider for your company and how VoIP will support it? Contact our experts immediately. 
Share This Post