How Businesses can leverage VoIP Services
VoIP or Voice over Internet Protocol is an advanced phone system that has been present for quite some time now. This is mainly synonymous with the amount of time that the internet is present in the world since VoIP is dependent on it. It can be truly said that your business's future is bright with VoIP. Cisco has been a trusted Company to trust when businesses want to buy VoIP products. It is also imperative that many small and medium-level companies employ VoIP so that they propel further for better prospects. Since we now know what VoIP can do for your future, you must understand the advantages of VoIP that come with it,
Management is fairly easy when you have VoIP as an integral part.
Simpler expansion possibilities when companies take a stable VoIP plan.
Businesses don't need to spend much when it comes to any service installation for VoIP. These come at fairly cheap rates.
The setup can be set up, broken down, and again installed anywhere and everywhere, thereby enabling the portability functionality as well.
Since VoIP is dependent on the internet, users would be able to conduct conference calls, email communication, and send a fax across as well.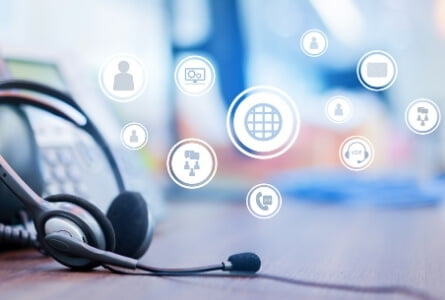 How bright is the future in VoIP Services?
There are so many benefits of VoIP that your business can't ignore. There are so many industries where VoIP and the internet are now changing the landscape of businesses forever,
Cloud + VoIP
There are so many small and medium-level companies that are now switching over from conventional phone systems to VoIP systems that are premise-based. Users would not get as many options as the VoIP systems, but it's still a great option to have. Companies can now make use of hosted VoIP systems, thereby making it cloud-based, ensuring lower costs in terms of software and hardware. This is one of those benefits of VoIP that is advantageous for everyone. Cisco's VoIP products are a great addition in this respect and are a preferable option to consider.
Social Media + VoIP
This is the digital age and social media rules over the world in a literal sense. Some of the best online applications that are important for users like Skype, Line, and WhatsApp now provide internet calling as part of the package. This is something that social media has given to us, and that is how VoIP functionality took shape.
Now, you can even create customized chatbots and get queries from popular sites like Facebook. You can have a Q&A session and even connect with them, live, through video calls. This is all possible through the VoIP/CRM integration functionality, which is also offered by multiple Cisco products in their line-up.
IoT + VoIP
The Internet of Things or IoT is something that is dominating the technology hemisphere, and it is defined amongst the set of devices that send information across the internet. These could be your smartphones, laptops, now smartwatches, anything and everything that syncs up with the internet.
IoT can be very useful in times of catastrophic destruction in and around your vicinity and even for your personal health as well. It has got a horde of advantages and the potential to create seamless connect things in a lot of different ways.
Some of these factors which connect it to VoIP include,
Calendar app notifications can be sent through the VoIP interface.
Configuration of mobile phone messages to be sent across your VoIP mailbox for easy perusal.
It even makes use of GPS notifications so that employee status would be updated automatically through VoIP extensions.
The Internet of Things is a great thing to utilize, and when you combine this with VoIP, it can change things for you as a small or medium business owner and even a large company.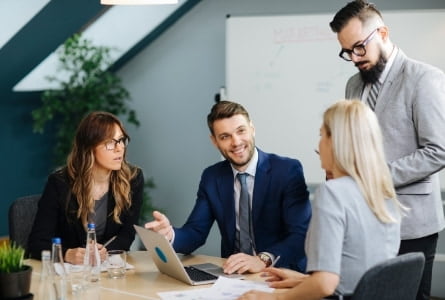 Why Choose Computer Solutions East?
Computer Solutions East provides a great selection when it comes to choosing VoIP as an option for your internet services. The Company is a certified Cisco partner and can provide great expertise concerning choosing, deploying, and even managing your infrastructure, all of the applications present for your company, and your various tools. We provide a great number of services concerning its Cisco Solutions and other VoIP products. Some of the advantageous factors which makes the Company a cut above the others include,
Our IT Solutions and Services are always one step ahead, and that is all some companies need to make the difference. We provide one step to make it work for you. Midsize and small businesses can sometimes not afford expensive Internet solutions, but CSE gives them the platform to explore and take these solutions that would prove to be beneficial in the long run.
Productivity in business is the goal that companies are gunning, and it is always the prime focus. CSE and its team of experts are always there to make this happen for you.
Give us a Call at (914)-355-5800 or email us at sales@computersolutionseast.com to know more!
Share This Post