Introducing Microsoft OneNote: An End to Your Scribbling Woes and Memory Games
We know how important it is to take notes and try to capture ideas every day. Whether you are planning daily, team projects, or your business's day-to-day processes, there is a tool available for you.
Create Your Method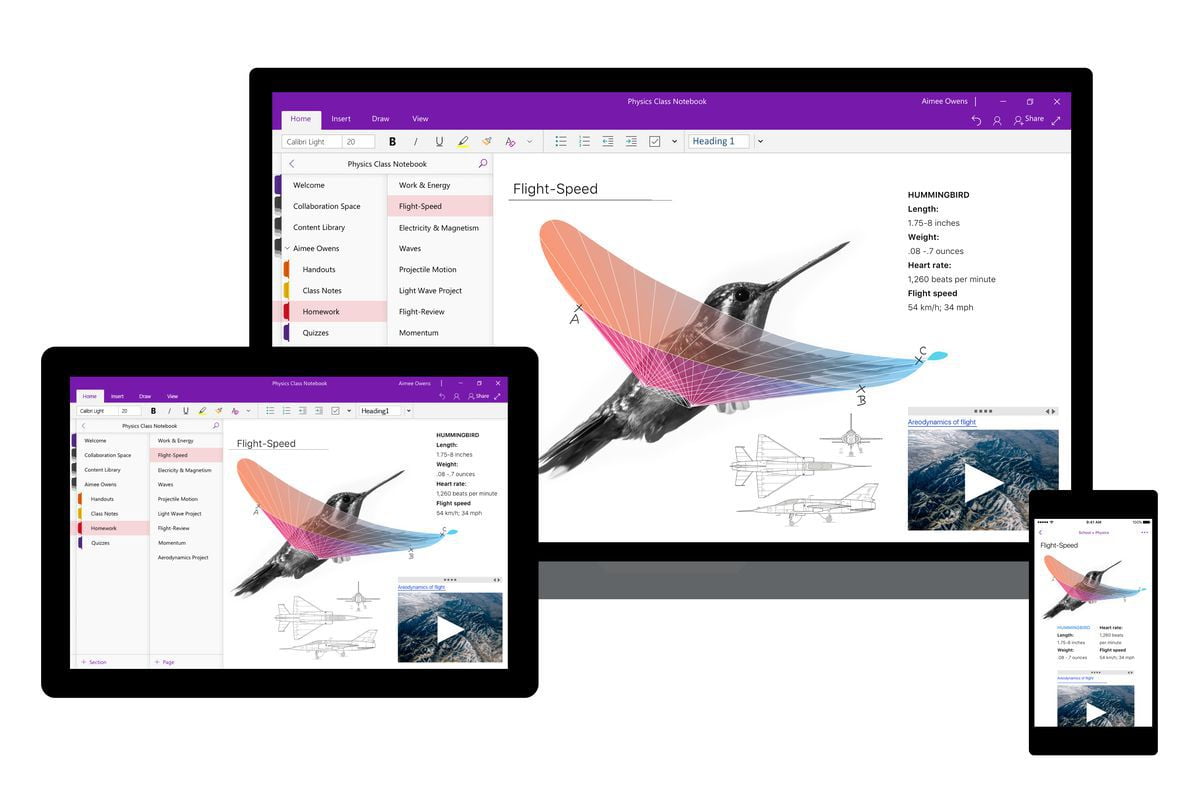 Whether you scribble ideas on napkins and sticky notes, OneNote has got you covered no matter which way you shape your thoughts. Microsoft OneNote is a powerful way to digitize your records, ideas, and to-do lists. It allows you to add mixed content anywhere in the notebook and format it however you want.
In general, OneNote is ideal for anyone, as its interface is straightforward that allows you to learn its features quickly, and you can also sort information in different notebooks. This platform offers a way to keep everything in one place and very well organized, and with the use of a tablet, phone, and computer, you can work and synchronize all your notes between all your devices, thus making it easy to use across all devices.
As a Microsoft member, OneNote is a digital version of a physical notebook, which means that you can capture digital notes and keep them organized. Also, you can organize your thoughts, discoveries, and ideas and simplify planning crucial moments in your life with this digital notebook. With Microsoft OneNote, you can:
Type, write, or draw with the free form feel of pen to paper
Search and clip content from the web to picture ideas
Scan handwritten notes straight and make all the writing searchable with the help of Microsoft's optical character recognition (OCR)
Revise your notes with type, highlights, or ink annotations
Organize your notes into separate labeled, color-coded sections and notebooks
Collaborate on a notebook in real-time with other users, anywhere
Access your notebooks from any device
Microsoft OneNote Design Features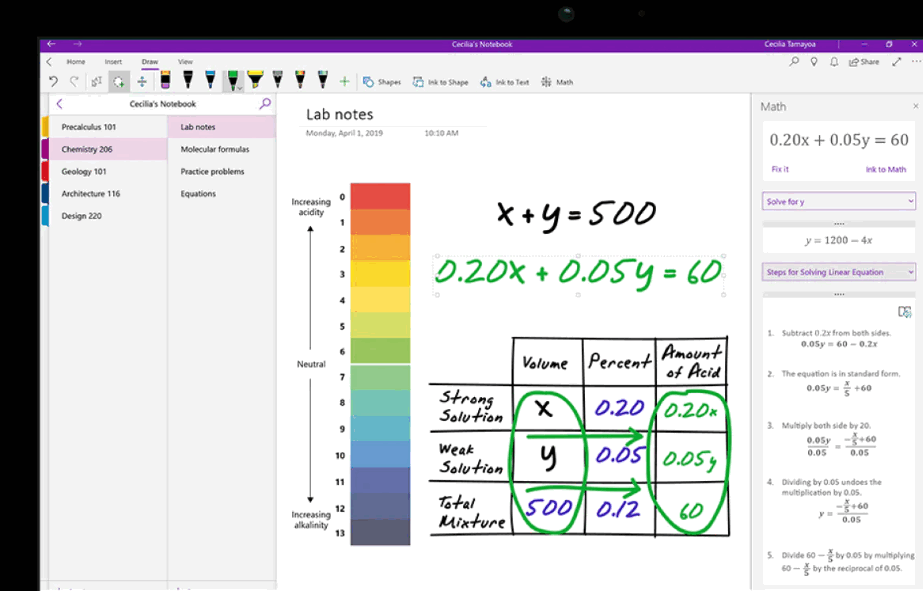 Microsoft OneNote has received a significant update across all platforms with some great design features. These design features include three critical areas of focus:
Enhancing usability for those who use assistive technologies
In this update, we focus on making OneNote more usable for those with disabilities like vision and quality impairments. Hundreds of people were interviewed and analyzed product telemetry to understand how to improve keyboard shortcuts and the screen reader experience. Microsoft has vastly improved the user experience in these two areas. The enhancements have been made after taking several feedbacks from the users, like how they would prefer the navigation, especially for larger notebooks.
Simplified navigation controls
In this update, we improve the navigation layout, especially for larger notebooks with more sections. Now the navigation controls are all in one space on the left-hand side of the app. This will allow users to easily switch between their notes and dramatically improve usability with assistive technologies. With this new consolidated and simplified design, screen readers can easily navigate through the app to help those with disabilities. Also, content is front and center, therefore assisting the students in focussing and avoiding distractions.
Creating consistency across devices
Having a cohesive user experience across all devices makes it simple for users to jump from one device to the next. With this new update, Microsoft OneNote now looks and functions the same across all devices, so whether you are taking notes through the web browser or on your phone, things will always be the same where you expect them to be. This is going to be a handy feature for the students as they will now be able to do the transition between their home and school devices.
In OneNote, you can do the following.
Type notes or records are audio at your computer or laptop.
Sketch or write ideas on your tablet.
Add a picture of your phone.
Find notes instantly.
Organize those pages into sections.
Keep your sections in one or more notebooks.
Switch devices and pick up right where you left off.
Share your notebooks with others so you can view and contribute at the same time.
Microsoft OneNote has been one of the favorite note-taking apps for years, and it keeps getting better. With the inclusion of Microsoft OneNote to the Microsoft Office 365 family, professionals, and home users, moreover, as students, now find OneNote as a required tool they didn't know they needed. Remember to create all your notebooks in your OneNote to take advantage of these features. You can avail of the expert services from Computer Solutions East; it has a Microsoft team, which is cloud-based team collaboration software and a part of the Office 365 suite of applications. All your notes, files, and conversations are secured by the Microsoft team. Here, records are stored in OneNote and are backed up by OneNote encryption. With Microsoft OneNote across all of your devices, you'll never miss a flash of inspiration.
To know more, please contact Computer Solutions East Team (914)-355-5800
Share This Post