Have You Unintentionally Clicked on a Malicious Link? Here's Why That's Ok If You've Got the Right Security Solution
IT executives are concerned about securing the company without jeopardizing the capacity to provide a positive user experience. After all, if your IT ecosystem isn't safe, no amount of innovation or transformation will matter. 
Cyberattacks are on the rise; it's no surprise that their complexity expands. Most security initiatives in the past, such as antivirus software, aimed to secure the network and keep the bad guys out. On the other hand, these criminals are clever and well-organized. They rapidly realized that there are better targets for their attacks: a successful tailored threat directed at a CSO or IT decision-maker will offer them the keys to the organization.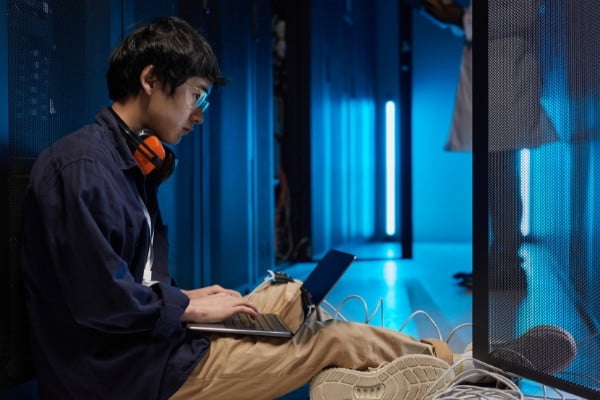 Artificial Intelligence (AI) and machine learning create thousands of these attacks every day. The most successful attacks are carried out by malware that is entirely unknown to traditional antivirus detection methods, leaving security professionals puzzled about how to safeguard their company from a zero-day attack. How can a threat be identified as malicious if it is something that has never been seen before? 
Endpoint security is becoming increasingly important
Data is the most valuable asset that businesses have, and protecting it is critical. Data security is akin to ensuring the safety of an organization's employees. Consider the situation where data is breached by an unauthorized entity who wishes to manipulate and utilize the data for malicious purposes. 
According to the Cisco Security Outcomes Study, organizations suffer from endpoint security. According to the survey, over 40% of global firms suffered a severe security event in the previous two years. A significant security breach is almost twice as likely for organizations that did not prioritize an integrated platform with endpoint protection as a core component. 
So, how can IT security leaders safeguard all the scattered endpoints across an extensive network? How can firm data and assets be protected without compromising the end-user experience or generating significant slowdowns that lead to programs crawling at a snail's pace? 
Be proactive about security with Zero Trust
Instead of assuming that everything within the corporate firewall is safe, the Zero Trust model assumes a breach and assesses each request as if it came from an open network. Zero Trust teaches us to "never trust, always verify," regardless of where the request originates or what resource it accesses. Before giving access, each request is wholly authenticated, authorized, and encrypted. Micro-segmentation and least privileged access principles are used to reduce lateral movement. Rich intelligence and analytics are used to discover and respond to abnormalities. 
The Zero-Trust Approach
Based on verified Trust, you must first verify before you can trust. Zero Trust removes the implicit Trust that exists within a standard business network. The Zero Trust architecture reduces risk across all contexts by enabling rigorous identity verification, confirming device compliance before allowing access, and assuring least privilege access to just expressly approved resources. Before a transaction can occur, every transaction across systems (user identity, device, network, and applications) must be authenticated and confirmed as trustworthy. The following behaviors are necessary for an ideal Zero Trust environment: 
Multifactor authentication

is used to confirm and safeguard identities all over the world. Password expirations are eliminated with multifactor authentication, and passwords are gradually phased out. Biometrics have been included to enable strong authentication for user-backed IDs.

 

Devices are monitored and certified as safe.

The health of the gadget must be verified. All device types and operating systems must meet minimum health criteria to access any Microsoft resource.

 

Telemetry is all around us.

Pervasive data and telemetry are employed to understand the current security status, detect gaps in coverage, test the impact of new controls, and correlate data across all applications and services in the environment. Users, devices, applications, services, and access patterns require robust, standardized auditing, monitoring, and telemetry capabilities.

 

Access is restricted to those with the fewest privileges.

Only allow access to the applications, services, and infrastructure needed to complete the job. Broad access VPNs, for example, must be avoided since they enable unrestricted access to networks without segmentation or are limited to specific resources.

 
Today's businesses require a new security paradigm that can better adapt to the complexities of the modern workplace, embrace the hybrid workplace, and safeguard people, devices, apps, and data wherever they are. Learn more about Microsoft's Zero Trust solutions. ​Contact us now 
Share This Post