How to Migrate from Slack to Microsoft Teams
Recently, a huge Slack outage brought up a slew of questions regarding Slack's latest acquisition by SalesForce. Although it's uncertain if Slack would switch from AWS to SalesForce's less-resilient servers, it's clear that SalesForce is just as interested in Slack's data as it is in its product. And this has led to a lot of enterprises opting to migrate from Slack to Microsoft Teams.  
Doing so would involve a series of carefully performed steps to ensure a smooth transition. This guide walks you through the process of transitioning from Slack to Teams, such as how to migrate your Slack info.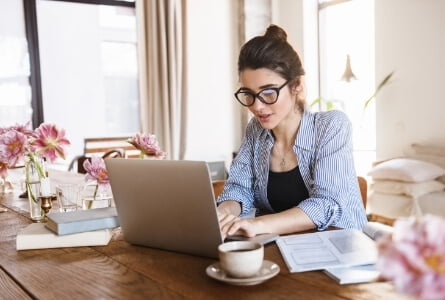 Migration Considerations 
The first step in preparing the migration is to find out which components can be transferred from Slack. Your Slack service plan determines the objects that can move. Unique Slack plans, for example, restrict what can be exported, while others require specialized DocuSign requests to export Private Channels and Direct Messages. By logging into the portal and reviewing the workspace tab, you can find this information in the Slack service plan. Until continuing with the migration, users can opt to go over Slack's guide and import and export software. 
A further thing to think about is how people enter networks. Users may choose to migrate from slack to Microsoft teams. Slack users, on the other hand, join networks from a list of workstations. 
Exporting Slack Data 
This move necessitates a study of the data that can be moved out of Slack. This category includes Workspaces, Channels, Direct Messages, and Apps. 
Examine what will be migrated from Slack Workspaces to Microsoft Teams, beginning with both the Slack Workspaces info. Please specify the number of work areas you are looking to migrate from slack to Microsoft teams and whether they are used by a single or several departments. Microsoft advises paying much attention to usage trends in this process. 
The next item to be exported to Teams is Slack channels. However, you should review your organization's privacy and enforcement criteria related to handling, storing, and analyzing channel data before going forward. 
It's worth noting that the way users enter Slack Channels and Teams differs. A team in Slack is a set of channels, while Slack's workspace collects channels. When determining which channels to pass, use Slack analytics to review the networks with the most activity. This knowledge would also help decide how to organize Slack networks into Teams but should be included in each team. Because this procedure can be time-consuming, Microsoft suggests consulting Slack's documentation to complete this mission. 
The Slack App
The next move is to export direct messages. While Slack's direct messages are identical to Team's chats, the plan's ability to transfer them – differ. Importing Direct Messages is actually not feasible in Teams as you need to connect Microsoft teams to slack. Alternatively, you can also use the Slack App Store export tool to help you with this method. You can also use third-party solutions to pass Messages into Teams. 
The apps should be the last Slack products to be exported. Begin by making a list of all of the applications and their current settings in the Slack Workspace. Next, check the Teams app store to see if the same applications are open. Microsoft advises that you consider the app's features in the channel before exporting the other software to understand the result it offers. If the app isn't exported or substituted, you can use a link in Microsoft 365 to keep it running. 
Moving Slack User Data 
The next step throughout the migration process is to migrate the users. The identity schemes do not line up with Microsoft 365 due to Slack account email addresses. IT Admins should build a user ID map before deploying Teams to help avoid this problem. 
Find participant details on the Slack website, such as email addresses and account forms, to speed up the process. The delegates from a Slack export are compared to those in the Azure using an Azure PowerShell script. The template would also recognize users who have Teams turned on. You can find this script on the Users page of Microsoft's website. 
Microsoft Teams Deployment
Plan how you'll import users, channels, and customized apps via Slack into Teams in this phase. The latest details are included in these groups. 
Users 
Identify mapping

 

Guests

 

Licenses

 
Channels 
Channels to retain

 

Channel history

 

Files

 
Apps and Custom Integrations 
App Store

 

Office 365 connectors

 

Custom app development

 
Once you have followed the Slack-to-Teams map for deployment as you'll need to determine which channels can become teams or networks within a team. In Teams, there is currently a 200-channel limit per team. If you reach this stage, you might want to break the slack to Microsoft teams and divide them into two groups.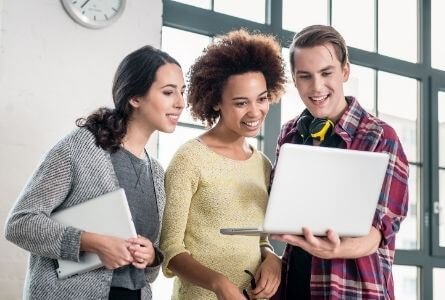 Mappings 
The following are three different forms of Slack to Team mappings: 
A single slack environment for a single team

A single slack workspace for several teams

Multiple teams may use two or more Slack workstations
Statistics on use are determined by third-party solutions when users are looking to connect slack to Microsoft Teams. This information assesses the number of messages and channel behavior. You might also include the most common channels in the coaching practice. 
Copy the imported files into the Teams channels' document libraries after you've set up the new channels in Teams. Users can opt to import the content automatically using free or paid programs accessible via GitHub while migrating from slack to Microsoft teams. PowerShell places exported Slack files in the correct Teams repositories. 
After you've completed this phase, you should start licensing users and introducing them to their respective teams if you haven't already. Be sure to deactivate Slack access on a specified date. 
Microsoft Teams User Preparation
User preparation to ensure a seamless transfer to teams is also required. The adoption center for teams provides instructions for all to launch the program. More complex instruction is also available on the Adoption Hub website for experienced users. A broad library of video training for end-user teams is also available. 
Share This Post