Best Practices for Personalizing Healthcare in the Digital Age
The ongoing pandemic situation has seen the potential reach of technology to every corner of the world. The world is connected digitally through virtual environments for non-physical face-to-face interactions to help people retain their business/activity. The digital transformation has infiltrated every industry with its simplified workflow, automated business processes, and robust security. The rise in innovative technologies has seen exponential growth in the last decade and continues to rise with the global COVID-19 outbreak. Technology has become an integral part of their everyday lives, and it is hard for them to imagine a world without it.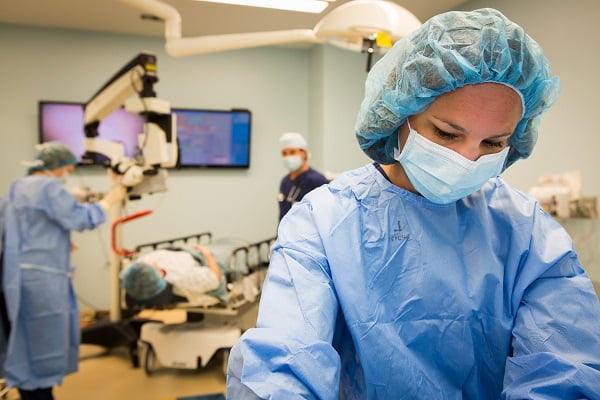 The healthcare industry is the prime focus in the ongoing situation, and major companies are trying to assist them with technologies that can simplify their full-time work. In the healthcare business, digital transformation can feel overwhelming, but it is not that easy. The tech giants have to decide which emerging technologies are valuable in investing and convince your business team and partners to get on board with the development. The digital world has already shown the alternative way of changing with remote working and online communications being the new normal. The shift to the modern era requires a flexible, trustable, and risk-taking mindset. It can create a powerful and positive impact in the field of healthcare and other industries.
Modernizing Healthcare
The digital transformation is the best IT Solution for Healthcare in the current pandemic condition. With social distancing and self-isolation in effect, digital platforms for collaboration and communications are the only way to run business in every industry safely. Efficient and productive healthcare is the need of the hour that can be enhanced by emerging technologies like Artificial Intelligence (AI), machine learning, Telemedicine, digital electronic health records, and AI-based medical devices. Innovations in healthcare organizations are working on the main objective of streamlining medical professionals to work with optimized systems for minimizing human error, reducing costs, and improving patient outcomes over the internet on any device. Health care in the digital age is dependent on these technologies for improved productivity, efficiency, and security of business operations.
The healthcare industry has been stagnant in implementing digital strategies to their workflows, but in recent times due to its optimized features, many companies have started including it in their processes. Microsoft had introduced its first-ever industry-specific cloud infrastructure for the healthcare organizations called Microsoft Cloud. It has been empowering healthcare institutes to improve clinical and operational outcomes with advanced precision healthcare strategies. It delivers the best patient engagement activities, transparent approaches, and chances of more successful treatments. The Microsoft Solution for Healthcare has transformed old-school healthcare arrangements into a modern healthcare landscape.
Microsoft's healthcare Products
Microsoft has always been providing people with the necessary tools and applications to grow their business in a successful way possible. It has given exceptional healthcare products and services to deliver the most beautiful experiences, insights, and care for every patient and member. The Microsoft Cloud is a cloud-based application that can simplify healthcare processes in this exhausting period. It offers data analytics and precise diagnostic results using AI-based applications that can provide better treatment and personalized experiences to patients. The aftercare management is also followed up by Microsoft Cloud through the monitoring of advanced medical devices and communications from the patients.
Personalized care can be improved in the following ways:
Personalize virtual communications to the right patients for preventive and treatment instructions. Careful monitoring of their medical devices can tend to provide immediate assistance before anything is becoming a significant health problem.
Microsoft Teams has installed Booking App for health care institutions to schedule, plan, manage, and conduct virtual visits to patients who require regular checkups.
Dynamics 365 for marketing can enable patients and healthcare members to know the introduction of these applications and use it to get a more personalized patient engagement and aftercare experiences.
The Azure cloud can track information, activities of the patient, and help in communication with the medical professional in case of any emergencies. It can also maintain the patient's health record in secured storage and enable the medical professional informed on the patient's medical history.
Dynamics 365 for professionals (sales) can be used to engage patients with several entities like healthcare services, medication administration, risk assessments, and much more, for rapid healthcare solutions.
Azure Internet of Things (IoT) can provide great insights using data-driven analytics that can be put into action with real-time guidance.
Microsoft Cloud can remotely monitor the patient's condition and automate alerts for follow-up visits through customized emails.
Microsoft's collaborative platforms can share details of the real-time patient and members to healthcare institutions for quicker and better-informed care decisions and aftercare management.
The instant alerts of these technologies improve the healthcare firm's responsiveness and immediately arrange resources for the patient's safe recovery.
The platforms can create service portals and websites for patients, medical professionals, and caseworkers without needing hours of work for a month, helping many clinical operations effectively.
CSE is the perfect choice for availing of all the latest Microsoft healthcare products and services at a reasonable price. They can develop customized healthcare solutions for institutes that require specific features and the most excellent security. CSE provides around-the-clock customer support services, irrespective of the venue.
Share This Post