Importance of Patch Management to Avoid Business Vulnerabilities
What is the purpose of patching? 
Patches are intended to patch a vulnerability or defect found after the release of an application or software. IT Patch Management services enable several patches as Computer Solutions East pivot key resources on official patches for hotfixes, point releases, security patches, and service packs. 
Unpatched software will make exploits a vulnerable target for the system. A crucial aspect of IT operations and security is software patches, and they should be managed well to avoid business vulnerabilities. 
How vital is proactive patching to businesses?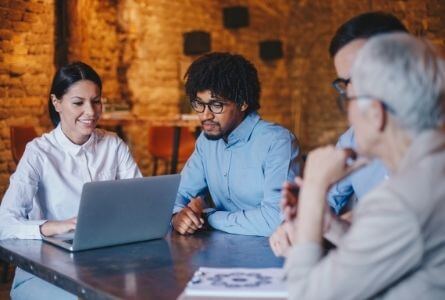 The owners of small, medium-sized businesses coupled with enterprise wonder how they manage enhancements and effective patching of your system? Eight out of ten times, the answer is that there is no formal patch management process for the organization. Therefore, it is crucial to look at the most significant ransomware attack in history worldwide and see how important patch management is for dedicated managed IT support services to the enterprise's survival and operational success. 
The cybercrime against WannaCrypto (WannaCry) ransomware was the perfect storm against people and organizations with bad patch management policies. Even though one month before WannaCry ransacked 200,000 computers across 150 nations, Microsoft released a patch causing estimated damage from hundreds of millions to billions of dollars in May 2017. 
The cryptoware used a known vulnerability known as "ExternalBlue," supposedly created by the United States. Agency for National Security. Unpatched machines have again been targeted for the same vulnerability in NotPetya 2017. 
Now, two years after the biggest ransomware outbreak in history, attack efforts with ExternalBlue continue to expand to historic ESET peaks. 
Patch Management for Cybersecurity & Risk Mitigation 
For cybersecurity, timely patching is crucial. When a new patch is released, attackers use software that tests the patched program's underlying vulnerability. This has been achieved rapidly by hackers to remove malware to exploit the vulnerability within hours of a patch release. Security updates provided by IT patch management services deter hackers and cyber-criminals from leveraging possible security vulnerabilities. Imagine if your records, servers, and computers are all encrypted by a hacker for a ransom. Does your team have the requisite tools, skills, and backups to keep your company going?  
Therefore, the enterprise must understand how important an effective patch management procedure is for your company and whether the dedicated managed IT support services customers and customers' cyber protection. 
Value of Working with Managed Patch Management Partner
A solid patch management process is an essential prerequisite for any organization of any scale. Unfortunately, most organizations do not have the skills, software, or mature processes/systems to protect their infrastructure efficiently. 
It is almost a difficult job to validate and apply patches manually. You will need to prioritize servers, workstations for the staff, or third-party apps as a part of IT Patch Management services. Here, you need to work on fixes for protection and manage upgrades for compatibility. Then, you will need to keep track of the applied patches as well. For every IT team, these are tough questions. IT teams struggle to keep the new versions of operating systems, databases, and third-party software up to date on-site, data center, and cloud infrastructure. 
Without the right investment in people, procedures, and technologies, a company will quickly fall behind necessary patches that meet safety and enforcement needs. Rather than pushing stressed IT teams to upgrade vital systems manually, several SMEs collaborate with IT support guys. As a Managed Service Provider (MSP), we have the experience, software, and mature systems in place to protect your infrastructure effectively through time-tested patch management processes, which have grown over 13 years. 
To ensure the entire network of computers, databases, servers, software, and systems remain secure, we develop a comprehensive patch management policy. The use of patch management tools can help automate the worldly processes and have our engineers ready to intervene with people. Your organization stays up to date with the latest features, protection, and capabilities provided by applications and OS vendors, contributing to increased employee efficiency, safety, and compliance. 
Patches are not an option; they are a protected necessity to avoid security breaches, data theft, data loss, violations of PII and PHI, credibility problems, legal penalties, and ultimately protect your business. The goal should be to prevent hackers from exploiting vulnerabilities by enabling high-risk and vital security fixes as soon as possible (within days). 
The WannaCry Ransomware Attack of 2017 might have stopped hundreds of thousands of systems or thousands of companies if they had used security updates on time to save hundreds of millions or billions of dollars in losses and damages. 
Share This Post