Enterprise Network Security: Why Cybersecurity is the First Step to Safeguarding Business Data
Cybersecurity is everyone's business at your company, from employees to board members. Cybersecurity threats come from every side and into every access point, looking for even the tiniest cracks in your systems' defenses. Additionally, a single cybersecurity compromise may have a detrimental effect on the whole company. When you consider the many ways a leak may occur and the effect on your company, it becomes obvious that increasing cybersecurity knowledge is critical to your organization's success. 
If you have no idea where, to begin with, application security, turn to standards and laws. Understanding and concentrating on the risks that regulators and controlling organizations believe are the most serious is a good starting point. 
Begin with any business security requirements, such as HIPAA for healthcare or the New York Department of Banking Services for financial rules. Apart from industry-specific standards, begin with the OWASP Top 10—it was recently revised and is generally regarded as the gold standard in application security policy.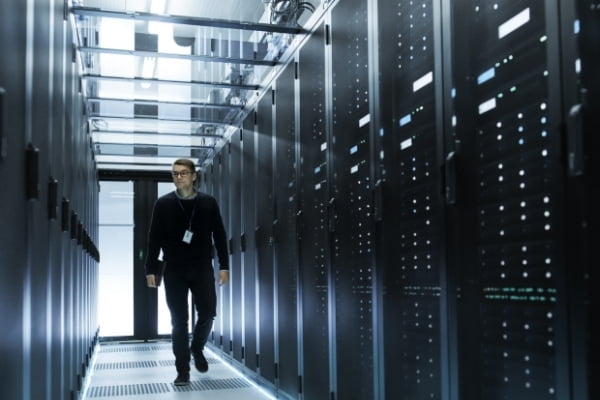 Enterprise network security must be considered a shared responsibility of all its members, including large businesses, small enterprises, universities, academic institutions, non-profit companies, and even government agencies. In the interest of all the citizens, it is to safeguard their IT environments against the increasing threat of cyberattacks.
There is a Global Ecosystem for Innovation and Internet Security Partnership (Global EPIC) bringing together 14 global ecosystems worldwide to promote the shared information about co-creating robust cybersecurity solutions. Such activities at a global scale pay off when smaller businesses can learn about the importance of cybersecurity.
Bringing skills around emerging technology, particularly artificial intelligence, will help achieve the greater goal of creating awareness around cybersecurity. For example, machine learning and predictive analytics may work together to track hundreds of network and transaction data parameters and detect trends that rouse suspicious behavior before an all-out attack.
This is incredibly valuable in our day as the standard way of detecting an anomaly within the organization's infrastructure. Blending artificial intelligence Ford vulnerability detection is the best way to damage control of the violated systems and networks as a part of a sound cybersecurity policy. AI can also perform root cause analysis where the cybersecurity experts can chip in their knowledge to take actions that matter for ensuring more in-depth cybersecurity implementation.
Enhancing cybersecurity for future
Cloud computing's growth allows organizations of all sizes to use high-end, flexible hardware tools to run modern software efficiently. This will enable them to expand their business in the global markets, but with an added responsibility. Companies accessing a large amount of data are also responsible for protecting it. The cloud-stored data issue is vital as the local data, which means you need to create a cybersecurity awareness to manage your data better over the cloud. Microsoft and its partner's Cloud App Security services can offer you the first protection line with minimal implications on your on-site data and better control in cloud infrastructure.
There are movements of connected devices, including the Internet of Things, enabling companies to expand their services and achieve operational excellence. IoT has helped businesses to automate manual processes, reduce errors, and pursue new business models. But, securing IoT data is also important. There is communication between the device and program stored in the cloud. Cybercriminals may exploit such data.
Therefore, a growing IoT network ecosystem poses the main threats in a couple of ways.
1. IoT growth may result in a substantial rise in the number of potentially insecure devices linked to the corporate network.
2. Attackers now have more routes to take advantage of, as most IoT devices will provide minimal protection in the physical network layer.
The data-driven cybersecurity awareness
More knowledge means more perspectives. Enterprise needs to create a more significant cybersecurity awareness Organizations can choose to rely on intelligent experience by CloudShore experts and provide them with the right services. Computer tools and technologies for data intelligence are readily accessible and inexpensive. End users are prepared to share personal information for valuable assistance in return. This offers businesses massive opportunities to develop data-driven business plans that ensure high returns on investments. At the same time, these organizations are responsible for protecting user information, which must be used for the reasons allowed and only for the ethical purposes of the digital world of today.
The risks originate from both – the business and external cybercriminals. Implementing such cybersecurity practices may need you to onboard cybersecurity experts in the USA.
Rendering such services can help you in the following way:
• Data protection during rest and transit. Getting experts for enterprise network security can help you identify and build a security plan for data assets that need to be encrypted. Encryption in complex and distributed cloud environments can scale across your network and secure data workloads.
• Creating visible identity and access management controls. Try using the least privilege concept that gives users only minimal access to their data work. Limiting user access eliminates the risk of human mistakes or malicious intent in data leakage and network intrusions.
• Enact a strong recovery and risk reduction strategy for disasters. A well-developed strategy should include roles and workflows for orderly and effective procedures for disaster recovery. Enabling this strategy regularly can help counter cyber threats amidst the changing landscapes of internet security.
• Educate your staff on cybersecurity initiatives. Staff will serve as an excellent first line of protection against cyberattacks directed at the organization. Employees without cybersecurity awareness may act as weak links within the security chain that otherwise have advanced safety solutions.
• Endpoint management. Manage endpoint protection with cybersecurity monitoring to keep a tap on data traffic. Any suspicious activity should raise the red flag immediately to ensure top-level data security within the organization.
Implementing modern ways to secure critical business data is key to ensuring trust amongst the end-users. Any breach in the data policy may do irrecoverable damage to the business's reputation. Start with enterprise network security for your business by roping cybersecurity experts in the USA.
Share This Post