Transform learning with Office 365 Education, Let's dive into what's new!
What is Office 365 for Education?
Microsoft has built a host of tools that have revolutionized work and has thus transformed it into something much more similar to play. We would be discussing a wonderful suite of tools that have made a vital difference for everyone out there, and that is Microsoft's Office 365.
Office 365 is a comprehensive suite of tools that is available to use for every individual out there who is either working or is a student or any professional. We have a collective package of Word, Excel, PowerPoint, OneNote, Publisher, Access, and now Microsoft Teams, which is bound to make a difference for every professional out there.

This can now even be utilized by students and educators as well from renowned and eligible institutions by signing up for the program and utilizing these services. This is what constitutes Office 365 for Education. Along with all of the other suite of tools mentioned above, students also receive additional classroom tools that would prove to be advantageous for these young guns. All they would require would be an authorized email ID, and they can get going with using these tools there and then.
Office 365 for Education is something that should be used and adopted by institutions all over the world because this would essentially benefit the future generation immensely.
Why Office 365 for Education?
Now the question arises as to why we should opt for Office 365 for Education and not something else. Some of the most notable benefits and features that it offers in its stead are listed down as follows,
The Perfect Organization Tool – Office 365 for Education is a tool that is perfect for everyone and can essentially work as your primary digital notebook. Microsoft OneNote helps students with organizing all of their class notes and materials, this would also assist with proper collaboration with students as well as your office colleagues.
Accessible anywhere – All of your content, conversations, and applications can be accessed anywhere, anytime, and from any device, all thanks to the comprehensive Office 365 for Education. You can connect with your team in real-time with no worries and also no losses in formatting.
Class Management Simplification – Users would be able to create the classes as well as groups for Microsoft Teams. You also get to use Microsoft Intune for Educational purposes, and you also get the School Data Synchronisation feature for free as well.
One of the most important advantages that Office 365 for Education offers for students and educators is that essentially gives them the key to success. Students would be able to learn and grasp these skills quite nicely, and this would assist them professionally as well. Companies and business houses have increased requirements and usage of tools like Microsoft Word, Excel, OneNote, PowerPoint, and other tools from the suite.
Plus, the services offered are cloud collaboration platforms, which are the technology of tomorrow. Students and professionals would be able to learn everything from official Microsoft Forums on the go.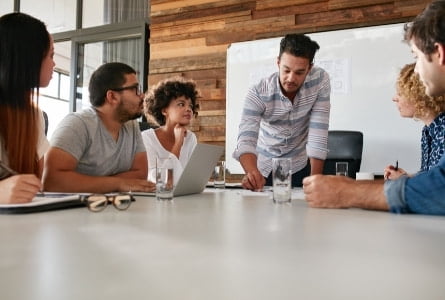 Why Computer Solutions East?
Computer Solutions East offers keenly crafted solutions concerning Microsoft Office 365 for Education. The solutions that they offer are crafted by a team of experts who have high-level industrial experience working on most of the IT Modules end to end. This is why most of our clients are always satisfied owing to the keen solutions that are provided as they are framed concerning their existing set of configurations and requirements.
Since Microsoft Office 365 is completely accessible anywhere and all its features can be essentially utilized, that is the reason it is one of the tools that has such a large user base. Some of the services that the organization provides when it comes to Office 365 for Education are listed down as follows,
Get Things done swiftly – Office 365 for Education gives you the entire suite of applications to access, and you can get most of your work done owing to the futuristic AI-based tools and file storage options along with it.
Teamwork Capabilities –Users would be able to collaborate quite seamlessly with the Office 365 services provided by Computer Solutions East quite flexibly.
24×7 Tech Support – CSE provides round-the-clock customer services concerning Office 365 for Education solutions. You can connect with their professionals at any time of the day or night.
Data Security – The company ensures that your data stays protected against any external malice that would otherwise threaten your privacy and other tools etc.
Simplistic approach – CSE ensures that you utilize Office 365 very easily. You can prioritize your time and have access to cutting-edge features like a focused inbox owing to Microsoft Outlook and Word.
Company Guaranteed Microsoft Support – CSE also guarantees a 100% uptime concerning round-the-clock Office 365 support.
Call us at (914) 355-5800 to know more or email us at info@computersolutionseast.com!
Share This Post