Office 365: The Cloud That's Out of This World
Imagine a world where you can work from anywhere, collaborate with anyone, and access your data from any device. That's the world of Office 365, a cloud-based productivity suite that's taking the business world by storm.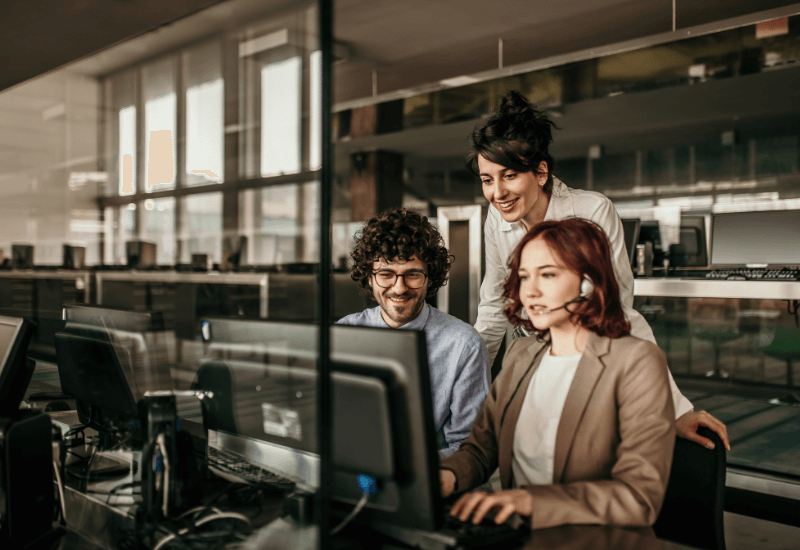 With Office 365, you can say goodbye to your old, on-premises infrastructure and hello to a more agile, flexible, and cost-effective way of working. You can also say goodbye to data loss, downtime, and security risks.
Our Microsoft 365 Services
Microsoft 365 Migration Services
Whether you're considering switching to Microsoft 365 or you've already made the decision, our Microsoft Cloud specialists and experts are here to help you through the process and guarantee the success of your project. Our comprehensive migration strategy and solutions assist companies in moving to the cloud by reducing risk and cost.
With CSE, you may move your cloud or on-premises data to the M365 cloud environment without experiencing any downtime or data loss. Your Microsoft subscription may be treated comprehensively with M365, allowing your business to operate efficiently. As partnered with Microsoft, our team can offer your company the best solutions to make the most of your Microsoft investment because we have a deep understanding of the platform. The technology from ARC is made to enable partners to seize this chance by boosting sales and offering value to customers.
Microsoft Migration Services includes:
On-Premise to SharePoint Migration
(IMAP migration) Office 365 Email Migration
File Server Migration to OneDrive for Business
SharePoint Customized Data Migration Gold
Exchange Server Migration
Managing the many devices that access organizational resources presents a problem for organizations as they enable hybrid and remote workforces. Employees should be able to work remotely and securely connect to these resources. Administrators must safeguard company information, control end-user access, and assist users wherever they are located.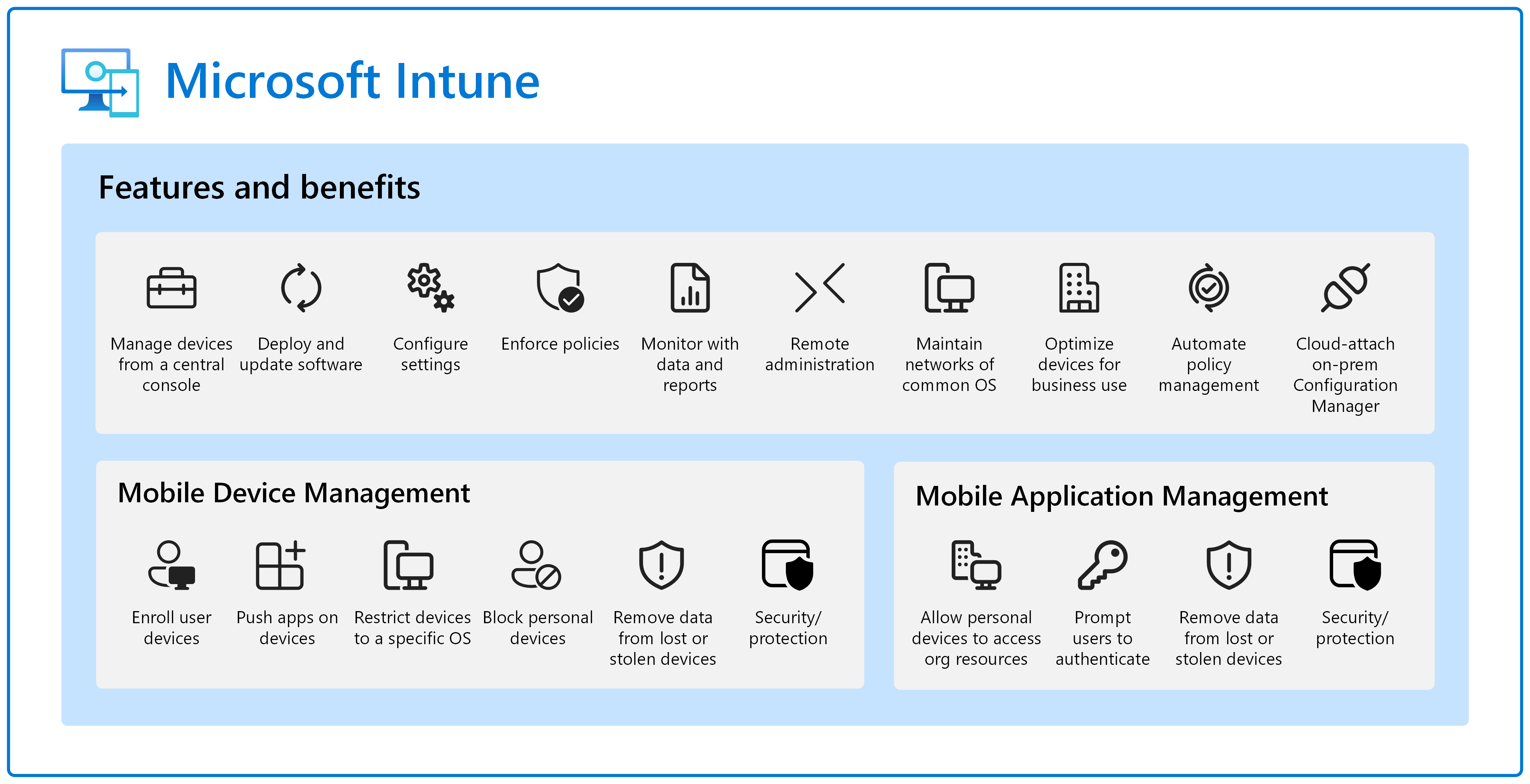 To help with these challenges and tasks, CSE offers Intune Device Management to control apps and devices with access to company data. You can keep having control over how and who has access to corporate assets as a result.
Intune Device Management services include:
1. Mobile Application Management (MAM)
With mobile application management, which provides granular controls at the application level, administrators may monitor and safeguard application data.
2. Mobile Device Management (MDM)
IT managers can create policies on the MDM server's management console, and the server subsequently pushes those settings to the MDM agent running on the device.
Office 365 Support Services
Microsoft Office 365 support service focused on providing your users with the non-technical support they need & deserve.
Our support engineers harness their full expertise to help identify business needs and offer Microsoft Office 365 solutions to address those, be they technical challenges or adoption difficulties. This is to give them an expert's eye view of their current IT infrastructure or productivity schema and assist them in which portions to transition, update, or optimize – all based on Microsoft Office 365 framework.
Here's how Office 365 support will work for you: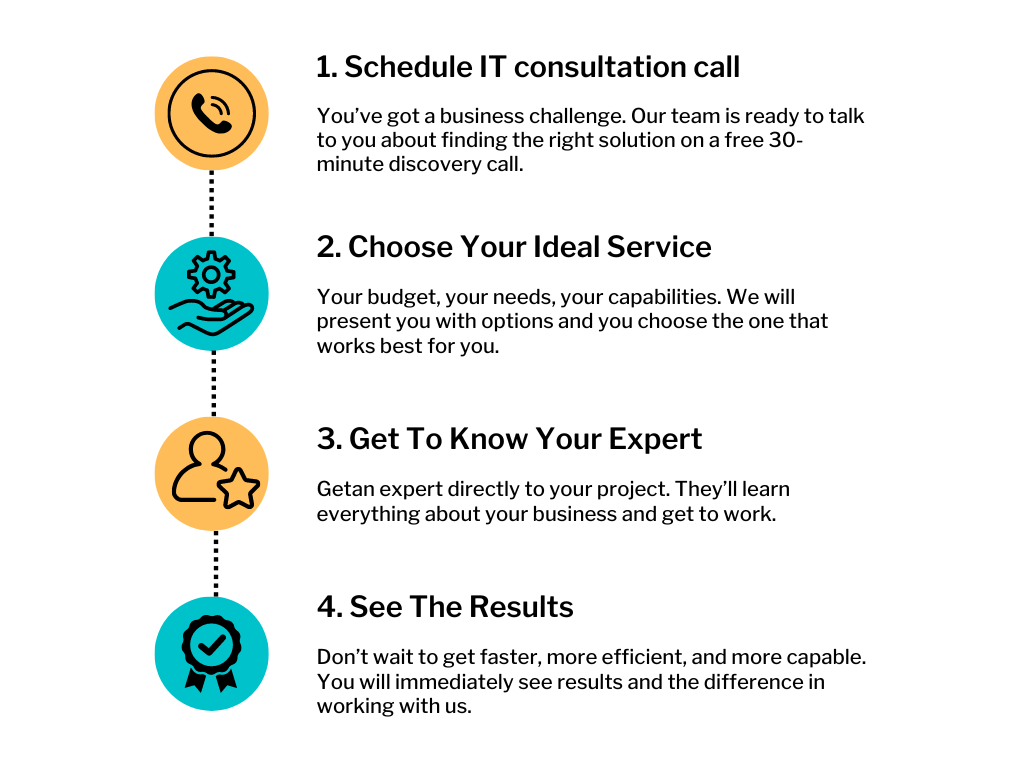 Why Choose M365 for Modern Workplace
There are many benefits to using Office 365, including:
Collaboration: Office 365 makes it easy for people to collaborate on documents, spreadsheets, presentations, and other files. Users can work on the same file at the same time, and they can see each other's changes in real time.
Security: Office 365 is a secure platform that protects your data. Microsoft uses various security measures to keep your data safe, including encryption, authentication, and intrusion detection.
Compliance: Office 365 can help you comply with industry regulations like HIPAA and FERPA. Microsoft offers a variety of features and tools to help you manage your data and protect your privacy.
Cost-effectiveness: Office 365 is a cost-effective solution for businesses of all sizes. You only pay for the features and services you need, and you can scale your subscription up or down as your business needs change.
Office 365 is a powerful suite that may aid organizations of all sizes in collaboration, increase security, and reduce costs. If you are looking for a cloud-based productivity solution, Office 365 is a great option. And if you need help getting the most out of Office 365, we're here to help. To learn more about how M365 can help your business, complete the form to schedule an IT consultation call.
Share This Post