Office 365 Add-ons: Key Ad-Ons That Can Unlock Productivity
The Growing importance of Office 365
Microsoft's Office 365 is a top-class product that has touched almost everyone, be it students or working professionals primarily. There are so many things that you can do with it, and you would still be wondering what more can be expected. As of today, cloud services offer a much better option, and hence Office 365 has become much more advanced concerning its functionality and the number of features it offers. Some of the advantageous benefits that Office 365 offers to its users include,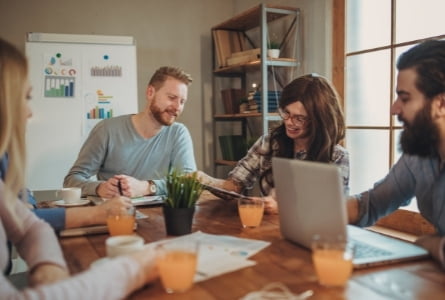 Increased scalability – Office 365 gives you options to scale up your business very quickly, and the introduction of Office 365 Productivity Add-Ons is a plus point to have in this respect.
Freedom to work anywhere – Owing to some of the best Microsoft Add-ons, you would be able to make use of the additional Office 365 features and work anywhere with it.
Up to Date – Since Office 365 is on the cloud, you get all the updates that you need over the air, and on the go. You also get to install some of the best Microsoft Office 365 Add-Ons on a periodic basis thereby focusing on making your tasks easier.
Best and Essential Office 365 Add-ons
We are talking about some of the best Microsoft Word Add-ons for 2020 and for Office 365 as well. Let us have a look at some of them,
Microsoft Teams
This is one of the best Office 365 add-ons and has gained critical importance when it comes to corporate workplaces. It is best for companies who collaborate frequently, get meetings in order, have online discussions with the clients, and so on. Users would also be able to access Microsoft Teams via their smartphones as well, making it easily accessible for everyone. You can even share documents and other vital information.
Microsoft Office Tabs
Office Tabs essentially enable users to have multiple tabs open in one window. Users are sometimes hard-pressed to find the correct window which was open a few minutes ago during multiple tabs. It is very similar to task switchers, enabling you to find the right one amongst them. And once you are done with your work, you can simply close it which closes out all the adjoining tasks as well.
Grammarly
Possibly one of the best Office 365 add-ons that have ever come across for this. Grammarly is a one-of-a-kind grammar application helping you to phrase your statements out properly, check for any kind of grammatical errors in your words, phrases and statements. It gets enabled inherently through your emails as well, plus you get suggestions on what needs to be followed with respect to vocabulary.
Pexels
Another add-on that is quite unique to have for Office 365 is the Pexels. If you need to have presentations that are spotless and even images that are free of any kind of noise and other things, then this add-on is a must-have. You get to download some great quality stock photos for your blogs, emails, and documents with no legal issues at all.
DocuSign
DocuSign is a professional document signature application on an electronic basis. All of the standards are compliant and legal owing to Digital Transaction Management. This also ensures that the data would be safe with the host companies and it cannot be breached at any instance. This add-on works on both Microsoft Outlook as well as on Microsoft Word very seamlessly.
FindTime 
FindTime ensures that users would be able to set up meetings at any flexible time duration. It automatically searches up for any open time slots and accordingly sets up a voting pattern for all the participants. Once all the participants are comfortable with the slots, then a meeting is scheduled accordingly.
Translator 
There are times when organizations are working with foreign clients, and employees are not able to decipher the country-specific documents so easily. The translator understands over 50 languages, and some of them include, English, Spanish, Chinese, French, and so on and so forth. This would cut down on the excessive time required for translations enabling you to work with no barriers.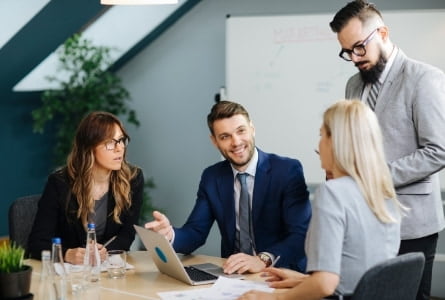 About Computer Solutions East
Computer Solutions East provides expert services with respect to Microsoft's Office 365. The application enables professionals to connect with their clients and colleagues with respect to a range of tools and services that constitute Office 365. CSE provides expert opinions and services and provides support options as well.
CSE ensures that your data is secure, and you are protected against any and all external threats after the installation of Office 365. Apart from the trust of the Company, you also get the guarantee of Microsoft for their products. You can get more things done in a short period of time when you have CSE as your partner. You can get the best services pertaining to Office 365 and you can even reach out to them through appropriate channels on their website as well.
Call us at (914) 355-5800 to know more or email us at info@computersolutionseast.com
Share This Post