Cloud First vs Cloud-Only Strategy for Multicloud Digital Transformation
Cloud adoption is accelerating driven by fierce competition to rapidly bring Innovations to the marketplace and pressure to reduce IT costs. As a result, many companies have abundant cloud policies. They are adopting mindsets that are not only CLOUD FIRST but also CLOUD ONLY. So here is some information about both platforms to understand and help you choose your company's best.
What Is Cloud-First Strategy?
The term cloud-first has been around for a long time. In the short term, it means to consider the cloud before all other technologies. This ought to be when a new IT project crops up, a replacement or refresh is identified. A cloud-only strategy is a mandate that compels your organization to implement cloud solutions only.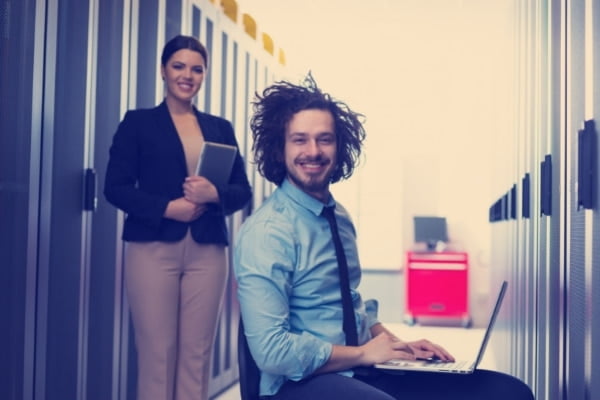 By adopting a closer first strategy, Your business can move away from maintaining and managing its on-site technology stack. The cloud's rapid and massive growth gives you the most limited organization access to the latest and most significant technology available.
It is becoming more challenging for an on-premise alternative to match the functionality or value of a solution built in the cloud. By subscribing to a cloud provider for software licenses, infrastructure, or platforms, a company can regularly achieve premium services, be guaranteed, and have a low-cost budget.
There is no scope to deny that cloud-first is already a dated approach. This concept was introduced by the US federal government 10 years ago. Increasing of innovations and disruptions, enterprises can no longer cling to that legacy on-premises systems.
What Is Cloud-Only Strategy?
In short, a cloud Only strategy is a suggestion that an organization can choose to take or not.
A cloud-only strategy can be limiting where alternative solutions are ignored, such as a hybrid of on-premises where one option may be a better solution and provide more value to the organization.
The cloud-only approach needs enterprises to apply cloud computing to all services and systems. A few barriers cloud-only strategy enterprises face are service management, cybersecurity, service reliability, integration, data migration, lack of expertise, bandwidth availability, etc.
All these barriers seem small compared to the enormous benefits brought about by cloud adoption.
In this COVID-19 situation, cloud services are the most important to maintain business flexibility in such troublesome moments when staff work from home for their company.
This crisis also highlights a critical part of cloud-based solutions for disaster recovery, data backups, and managing IT services.
Though Digital transformation has become a new phenomenon in the corporate sector, they are adopting a digitally empowered world for significant advantages and economic gains. For many good reasons, enterprises have been pursuing cloud computing as a part of their digital transformation strategies. Multi-cloud is a useful gateway to meet business with its Digital needs.
How Does Multi-cloud Help in Digital Transformation?
In a rapidly changing situation, enterprises need to adapt their business models to meet customers' needs—the COVID-19 situation forcing leaders to make a digital transition.
But before going for this approach, all business must know Their challenges and avoid them.
DATA GOVERNANCE: when it comes to Multiple clouds, different centers can deliver greater flexibility and compliance. For small and mid-size businesses, it can be physically challenging to understand where the data reside.
VENDORS TOOLS: For a large number of cloud vendors, it needs consideration to utilize multiple vendors. But the problem is that monitoring tools cannot deliver a consolidated view across different cloud providers or environments for their design.
SECURITY: Same as other technology, multi-cloud does bring a set of challenges. In multi-cloud, vendors are responsible for the security within the cloud. To get the best out of a multi-cloud environment, your business should address the challenges represented by unique sites, migration of app, and many other security challenges.
To adopt a multi-cloud environment, organizations should rethink managing and swelling the multi-complexity cloud before they get there. It is helpful for some organizations to avoid vendor lock-in. Besides, it also helps to transfer data between different clouds and optimize performance in a cost-saving way.
The best platform for cloud computing is AZURE, provided by Microsoft. AZURE is an online portal that can access and manage resources and services. You can also store your data and transfer your data using services that Microsoft provides. It was launched on February 1st, 2010. The best thing is it is free to start, and it has a pay-per-use model, which means you need to pay for the services you use through AZURE. The best part is most of the more prominent companies of the world use and recommends using AZURE. AZURE supports a wide variety of programming languages the c-sharp, no j's, java, and so much more. The best selling point of AZURE is the amount of data centers it has across the world. AZURE has 42 data centers, which are More than any cloud service provider has at the moment.
It has 18 categories and more than 200 services. Its services cover compute, machine, learning integration, management tools, identity, web, and so much more.
For application development.
Testing
Application hosting
For creating virtual machines
Collect and storing
Virtual hard drives (VHd)
On a final note, for avoiding mistakes, don't go for a quick and reckless decision. Stay well informed and choose accordingly.
Share This Post