Key Tips to Master the Art of Group Presentation with Microsoft Teams
Have you ever attended a mass training session, been a part of a sales presentation in your company, or just a normally scheduled meeting and been hard-pressed to see what's being projected on the screen in front of you? You might not be the only one, and it must have happened to thousands, perhaps millions of these people.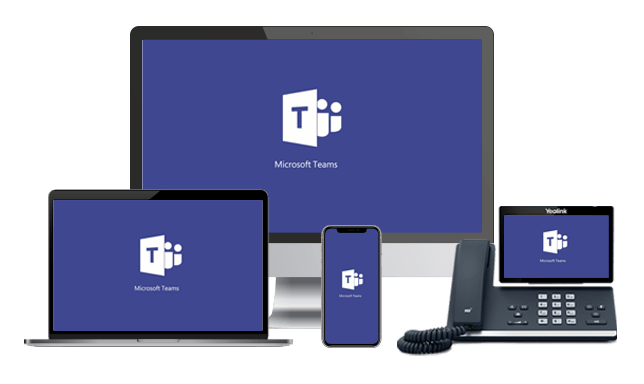 Wouldn't this create a gap amongst your viewers if you are the one giving the demo, and suddenly your attendees look disinterested in it? Not anymore, because the tool that would be presented in a few moments would essentially blow your mind away.
Presenting Microsoft Teams, a unified collaboration platform that gives you utter freedom concerning workplace chats, video conferences, document storage, and integration of applications in a sophisticated yet easy way.
This platform is something that would be widely appreciated by customers, clients, and all your said attendees without making you look like a joke (quite literally). The essential reason for opting for Microsoft Teams among its other counterparts would be,
It prevents the attendees from multitasking frequently.
Attendees would be able to take screenshots of the slide decks and accordingly sync them to Microsoft OneNote.
Chat functionality can be utilized effectively in Microsoft Teams. You can send up website links, attachments, and other important information with minimal issues.
Attendees can pose their queries on the Teams chat section so that they can be followed up later after the session is done.
Meetings can even be recorded along with the audio if you want to. You can then forward it to your attendees later on.
After looking at the marvelous set of features, it is sure to get people talking about the application.
The Process to trigger up Microsoft Teams for you and your attendees is easy. Let us take a look at the process steps for the same:
Step 1 – Create the Teams meeting and provide a name to the same. You can invite one person using a sample email ID for testing purposes if you are a first-time user.
Step 2 – A short URL must now be created using a free link generation service if needed. This would be preferable for your attendees to access the meeting link. You can then right-click on the Join Microsoft Teams Meeting link present over there in the meeting body. You can now Copy this link, browse over to the link generation site like bit.ly, and create your URL by pasting the Teams link in it.
Step 3 –The link shortened by you will now be added to the PowerPoint presentation in the introduction slide. This is essentially a great practice since your attendees would be able to click on it on the go.
Step 4 –You are now ready to join the Microsoft Teams meeting and share the desktop along with the content present on it. Once you join the meeting, you must mute your microphone and your speakers, as well.
Step 5 – Inform your attendees to join the meeting. And another important factor to note is that it is not essential to be on Microsoft Teams to join the meeting. The attendees would-be guests, and a standard web browser would suffice. They can do so on any of their available devices like smartphones or tablets or laptops, etc.
To know more Visit Or Give us a call at 914-355-5800 to find out more about MS Teams.
Share This Post