Microsoft Teams Hubs: The Next-Gen Collaboration
Communication in the business 0world has come a long way from using the Bulletin Board Systems (BBS) in the 1980s and ICQ and AOL later on. Businesses can now collaborate on reports, make video calls, exchange information, and connect in real-time using Microsoft Teams customer services from anywhere on the planet as long as they have internet connectivity. 
Microsoft Teams is leading the way as the chat and collaboration app industry grow; with intuitive and creative features, firms invest in interactions for greater productivity. 
Leveraging Teams as the Future of Collaborative Workplace Hubs?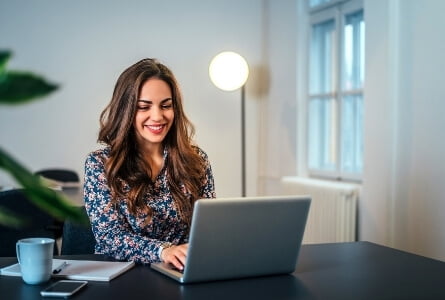 Workplace teamwork is more inclusive, efficient, and safe when performed in groups. Microsoft Teams improves organizational collaboration by assisting companies in migrating from a plethora of fragmented apps to a single, stable portal that brings together all team's needs, such as talk, meetings, and calling, all with native access Office 365 apps that most businesses already use. Third-party applications, processes, and devices allow Microsoft.  
Teams professional services users to customize and expand their experience, giving them the resources they need to get work done faster. 
Teams are used to communicate through locations, time zones, and languages by over 500,000 organizations, including 91 of the Fortune 100. Teams neutralize the site so that your team can stay linked no matter where your company, staff, or clients are located. Microsoft  
Teams consulting service will soon add support for nine additional languages, including Hindi, Filipino, Bangla, Telugu, Tamil, Marathi, Gujarati, Kannada Malayalam Teams, which is currently available in 44 languages across 181 markets. 
8 New MS Teams Features to Improve Collaboration & Employee Productivity 
1. Customized Backgrounds – Meeting participants can use a personalized backdrop, such as the company logo or an office setting, thanks to intelligent background blur technology. This is suitable for telecommuting staff or parents who need to use Microsoft Teams customer service to work from home. Other applications would need a green screen and/or a separate compensation to achieve the same results as Microsoft's built-in background blur feature. To boost the effectiveness of conference meetings, background blur allows attendees to use video while reducing distractions. 
2. Whiteboard with MS Teams – If you're anything like us, finance gave you a strange look when you asked for another whiteboard. Microsoft Teams, thankfully, offers an infinite digital platform on which the team can work in real-time. During the conference, the board is immediately shared with all attendees.
3. Content-Aware and Insightful Capture – Members may use a physical whiteboard with a Content Camera without blocking other participants' views. Teams can find, crop, and zoom in on the chalkboard intelligently to create a full-screen experience with a transparent overlay of the presenter. You'll need a "Content Camera" to use this fantastic feature; here's a list of licensed content cameras. 
4. Live Captions and Subtitles – Microsoft is leading the way by providing live captions to increase accessibility for people who are deaf or hard of hearing, have varying aspects of language proficiency, or are in a noisy environment. Microsoft Teams customer service allows guests to read captions in real-time, making the meeting more inclusive and efficient, allowing everyone to remain in touch and communicate more effectively. 
5. Confidentiality and safety When You Need IT – While Microsoft has released secure private channels, companies are still unable to monitor which workers have access to unique chat channels and related files. Admins can limit channel involvement and visibility without having to create separate teams when necessary. 
6. Limit Who Can Communicate and Collaborate – Teams allow companies to limit who can communicate. This is especially relevant for law firms that must comply with Ethical Wall requirements and HIPAA-covered organizations that must enforce security controls to protect ePHI data. 
7. Enhanced data loss prevention (DLP) – Microsoft Teams managed services can prevent organizations of all sizes from exchanging confidential data with internal and external staff in communications and documents. DLP, you can now identify policies to prevent people from exchanging personal information on a channel or chat session for Microsoft teams. 
8. Microsoft 365 Live Events – Teams allow companies to offer consumers and partners robust brand communications. Live events can be implemented through teams, streams, and Yammer so you can connect to up to 10,000 participants from across your device and chosen application. Live events are available. Expert Tip: Tap the Powerful Automated Transcription Intelligence (AI) Team to convert a documented live event into a blog post quickly (or blog post) to optimize your marketing strategy and increase your business's traffic. 
Teams for External Collaboration at No Additional Cost
Do you need to work with people who aren't part of your company's Office 365 instance? Admins can grant guest or external access to Microsoft Teams. Remote users can easily use the same capabilities as your standard employee Teams members, such as file sharing, private calls, community chat, @mentions, screen sharing, and web meetings, without having to pay extra business dollars on additional Office 365 licenses. It's the best of all worlds for everyone because when a partnership or mission fails, the Teams admin's external users' access is removed. 
Enhance Security and Compliance with Microsoft Teams
Data loss protection, information barriers, preservation procedures, eDiscovery, legal holds, and other sophisticated compliance measures and features come standard with Teams. Microsoft Teams were based on the Office 365 hyper-scale, enterprise-grade cloud, providing companies with the specialized security and enforcement technologies they need, especially in light of the ever-changing digital threat environment. Teams are Tier D-compliant, according to Microsoft. ISO 27001, ISO 27018, SSAE16 SOC 1 and SOC 2, HIPAA, and EU Model Clauses are among the requirements covered (EUMC). 
Teams are built and ready to follow 42 global, international, and industry-specific requirements, highlighting Microsoft's outstanding enforcement capability. DFARS, FEDRAMP, HIPAA / HITECH, HITRUST, SOX, GDPR, and the upcoming California Consumer Protection Act (CCPA), which takes effect on January 1, 2020, are only a few examples. Microsoft Teams' service offers a commitment to protection and safety well outweighs those of rivals like Slack, which reports only a few regulatory and compliance standards as met.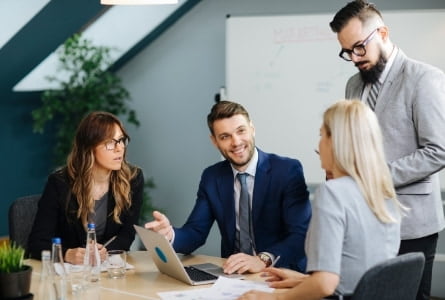 Why should you use Microsoft Teams?
Teams are created from the ground up to promote a global workforce and foster an open-collaborative digital community by centralizing all of the chats, interactions, online gatherings, assignments, and shared files in a single application. Through well-thought-out networks, keep everybody on the same page and avoid inbox overflow. You should post the message in a relevant channel, @-mention the individuals or groups who need to hear, and keep the news free for all participants to read if they wish. 
Employees may use emojis and gifs to react and remember one another, increasing interaction and fostering a friendly collaborative environment across divisions. If you already have Microsoft Teams, Office 365 is free for all with the vital chat features connected with Office 365's native app and third-party apps to boost the team's effectiveness (Business Premium is required for Audio Conferencing). 
To develop your company, meet deadlines, and meet your clients' expectations, collaboration is essential. Technology and technology partners are not always produced equal. Your Microsoft Teams solution will achieve its full potential by investing in the right technologies and managed IT solutions partners. 
When you work with IT Support Guys, you'll get the technology and software knowledge you need at an affordable price. Since 2006, IT Support Guys has been providing outsourced IT services to small and medium-sized companies. 
Share This Post