How to Effectively Use the Microsoft Teams for Education
The year 2020 has left a permanent mark in our mind for the peculiar happenings and yet-to-come incidents. The rapid Coronavirus has reached almost every part of the world, impacting the ordinary lives of every people. It has toppled the world upside down, introducing a new normal to be followed in our day-to-day lives. People are forced to stay in their homes for their protection, which has led to the fast-paced rise in technology. The digital transformation has reached its maximum speed in the past few months, leading to several alternative ways to continue running the business activity.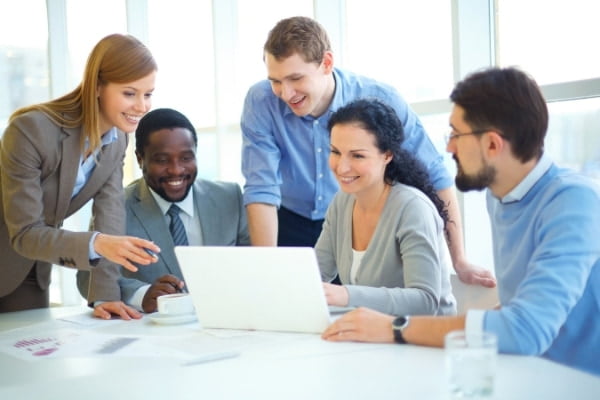 The Coronavirus crisis has closed most of the education systems in the world for an unknown period, making it hard for the young generations. The lockdown being extended for more than four months has cost the students almost half of their academic year, still not knowing the reopening dates. Winning the long game will require maximum effort from the government and cooperation of the educational institutions for a safe and secure future for the students. Many schools and colleges have turned to technology as an alternative for online learning. The classes are online, providing a safe environment for both the teachers and students to indulge in interactive conversation and learning.
Microsoft has been leading the daring move of transforming Education from the traditional methods into the ultra-modern system. Microsoft Office 365 Education includes Word, Excel, PowerPoint, OneNote, and Teams with built-in accessibility tools to accredit every student. The other Office 365 Solutions, like Dynamics, Skype, and Learning Tools, deliver a creative and engaging presentation to the students. It helps teachers to improve the student's attentiveness and frequency in the virtual classrooms. If faced with any technical difficulty, the Office 365 End-User Support Service is available round the clock to assist the user in solving the problem.
Microsoft Teams is becoming quite popular in every sector for offering various advantages as a collaborative tool and interactive platform. It combines every file and resource in one place to enhance teamwork and proper communication. The platform can be accessed from anywhere around the world on any device (desktop, mobile, or laptop) as it is a cloud-based application. It is your centralized hub if your students are using Microsoft Teams for Education. Teams is a Microsoft Office Product that has inbuilt features and tools for providing a new and creative educational environment. It has been improving pupil outcomes every day with advanced features and innovative techniques for learning.
The new and improved features of Microsoft Teams for Education
Different options to view the classroom on your screen by turning on Large Gallery view (7 X 7 video grid) for seeing everyone, Together Mode for discussions, and Dynamic view to track the current content or person speaking in class.
The students signing in from a mobile device on Android or iOS devices can also have a similar view but in a smaller dimension (2 X 4 or 3 X 3).
Together Mode helps students to focus on their body language and nonverbal clues while the Dynamic view gives the responsive layout of the content or participants.
The Attendance Reports will be added after a class meeting is over, which is accessible only b
y the meeting organizer for tracking the join time, leave time, duration of the class, email addresses of the meeting, and also student engagement.
The Whiteboard in Teams can now add real-time visual collaboration in online classes, which includes sticky notes, text, drag-and-drop capabilities, faster load times, and much more.
Team meetings are now extended to 300 attendees (up from 250) to allow students to join large lectures, watch a presentation, or interact in a discussion.
The Hard Audio Mute feature allows educators to mute students at the right time to focus, and meeting options will prevent attendees from unmuting themselves.
Teams have provided more control before, during, and after an online class to the organizer for active learning.
The Group Policy assignment in Microsoft Admin Center can quickly help the admin to manage large groups of students or faculty in reduced time.
The Assignment settings allow educators to set preferences when new activity happens in the class.
Larger file sizes up to 500MB, and more than ten attachments can be supported at a time for assignments.
The Reflect messaging extension allows faculties to emotionally and socially connect with their students and colleagues through quick check-in questions and polls.
New features like Turn-in celebrations and class materials on Android keep learners engaged and active in the classroom.
The Office 365 integration solution has provided more advantages to sharing every file and resource from all applications into one space. The cyber attacks on Office mailbox archiving Office 365 files and sensitive data are the dominant feature added in the new update. Microsoft Teams will be updated until you can run the Education like a pro.
Computer Solutions East is the perfect choice for getting Microsoft Teams or Office 365 at a deserving price. We can offer customized packages with reliable services for meeting specific educational goals and demands. 24/7 customer services are available if faced with any difficulty.
Share This Post