How Can You Ensure Remaining Closer to Your Customers as Your Team Works Remotely
The latest COVID-19 outbreak has added another degree of difficulty to the equation: maintaining customer relationships and delivering a positive customer experience while workers are scattered and working remotely. In an ideal scenario, a customer would be able to reach a business 24 hours a day, seven days a week, through various channels. When forced remote work is imposed, however, everything goes wrong. Suddenly, companies may operate on a limited schedule of days and hours. Businesses that do not have a strong consumer relationship based on real-time communications will start to flow.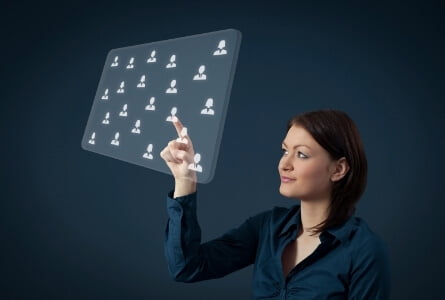 Ethical behavior begins with trust-building in face-to-face sales, and that's no difference in a remote working environment. Without face-to-face interaction, both the consumer and the salesperson lose out. As a result, how might confidence be developed? The key thing here is to guarantee that your consumer feels engaged in the communication process and is notified and updated as necessary. Thus, from the outset, a strong and honest attitude will enable two-way communication, allowing you to introduce and remain objective while also allowing the client to engage in crucial dialogues.  
By demonstrating your honesty, expertise, and skill, you effectively establish the foundation for a secure relationship. 
The project managers' primary challenges include: 
Maintaining a connection with our customers while using digital communication as the only available mode of communication.

 

Ensuring seamless collaboration among team members to meet project deliverables.

 

Standing in solidarity with customers and team members while not physically present.

 

Organizations would be able to search for an increased range of workers, and they mostly do not have to worry about the location; instead, they can focus on talent.
Professionals who are located at multiple geographical locations know the local market to the core. This will prove to be a significant asset to the companies if they are looking to expand in this location.
Professionals who are frequently engaging with customers are another excellent advantage to have for the companies. This would be particularly beneficial for companies that are dealing with sales.
Extend Support Across Multiple Touchpoints
The main issue with distributed employees is that their availability cannot be predicted. This may be a more pervasive problem. As a team leader or business owner, you have no way of knowing if your remote workers are at their workstations. Customers experience the same issue – they are unsure of their ability to call assistance and get a problem fixed quickly. 
Consumers' primary want for a brand is accessibility. In a perfect world, this would involve providing consumers with available assistance lines 24 hours a day. What happens, however, when unforeseen events occur, such as the present pandemic, and whole businesses move to remote working? 
The best method to ensure maximum availability is to have a centralized system where customers can submit concerns that can be cleaned up as soon as a support member is available. A customer relationship management system like Microsoft Dynamics or Salesforce is excellent for this. CRMs also connect several communication channels, including social media accounts, e-mail, and chatbots, allowing companies to communicate with consumers through one platform. 
Stay Available for Resolving any Product and Service Queries
Attaining service availability close to 100 percent is possible. Additionally, it is critical to prepare for backups and disaster response situations in advance. 
Likewise, for service excellence. Customers acquire an expectation from a brand of a certain level of service excellence. This standard of quality should also be kept when teams work remotely. It's important to understand that how teams work (in-office or remotely) is a business, not a consumer, problem. 
Preparing for different work modes allows smooth transitions with little or no effect on project quality. If employees are supplied with the necessary equipment (laptops, phones, and software), the position of their work has did not affect the service or product's quality. 
A customer relationship management system (CRM) centralizes all client-related information and makes it accessible from any location. This allows remote workers to acquire necessary information while engaging with a customer, resulting in a substantial improvement in service quality. The customer relationship management system keeps track of a customer's interactions with the business, allowing executives to make informed decisions that apply to a remote work environment.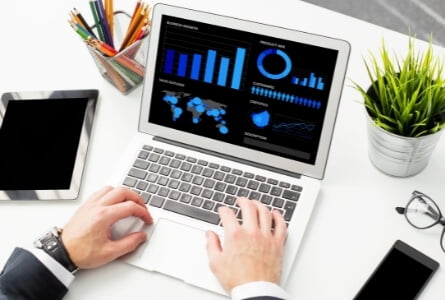 Ensuring Personalized Automation 
Customers get immediate satisfaction when frequently requested inquiries or basic inquiries are automated. Simultaneously, automation frees up agents to concentrate on more difficult problems. Consider conversational assistants, who aid agents by directing consumers with basic queries to a knowledge base or frequently asked questions. Knowledge bases are excellent self-service alternatives for groups of individuals with similar questions, and they may divert a significant number of inquiries away from service centers. 
If a client's query cannot be answered by conversational assistance, an agent may immediately step in and aid. Smart advice is another automation tool. Where numerous clients have problems that need customized responses — such as canceling airline flights or checking for a warranty — intelligent guidance may offer unique consumer context via decision-making and resolve promptly without the requirement of a representative. 
The situation in the globe today is unprecedented, yet we are all in it together. There is a general feeling of empathy and togetherness that offers companies space for efficiency. This should, however not be considered a justification for diluting client interactions and experience. Customer connections need to be maintained, but the resources available now are readily achieved. Collaborative technologies facilitate information sharing and meetings scheduled. 
Multiple contact points and communication channels will facilitate constructive project management and develop a strong and effective business relationship. 
To know more, please contact Computer Solutions East Team (914)-355-5800!
Share This Post