Cyberattacks are impacting workers on the front lines of the COVID-19 fight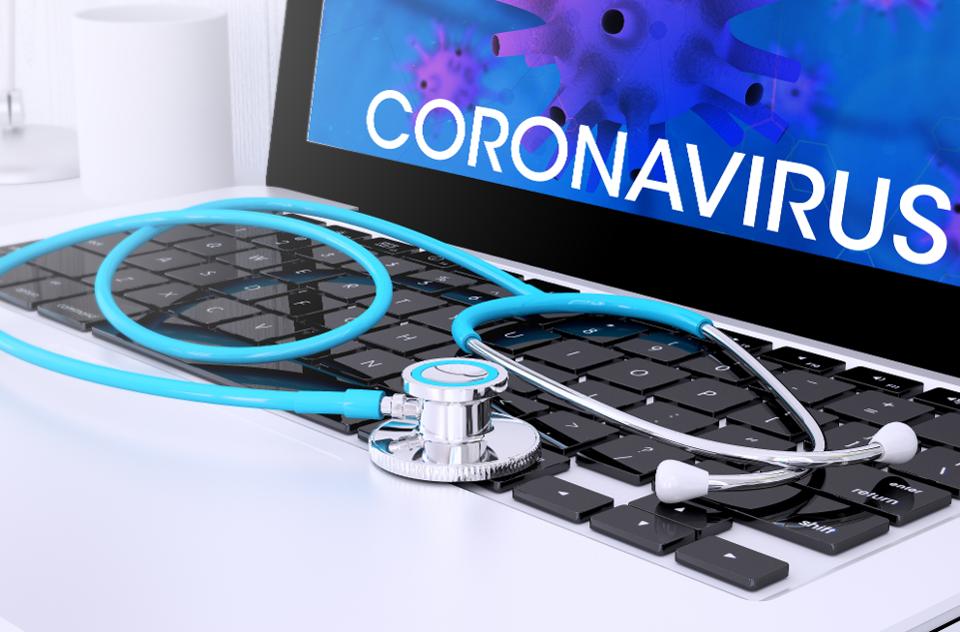 Supporting Healthcare
It is a very concerning situation as of today when it comes to the increasing spurt of COVID-19 cases around the world. This has also put the workers who are working on the frontlines of this situation and still facing situations apart from the ones that are current and present. In the industry of technology, workers still face issues concerning cyberattacks, and this is substantially hampering their progress in their fight against COVID-19.
There have been official reports, mainly criminal attacks across multiple nations, that targeted specific hospitals. These included,
i. Brno University Hospital, Czech Republic.
ii. Paris Hospital Systems.
iii. Spain Hospital Computer Systems.
iv. Hospitals located in Thailand.
v. Medical clinics located at Texas and multiple healthcare agencies in Illinois.
vi. The World Health Organization.
It is essential to understand that the situation is particularly dire, and companies must come together to support this fight against illegal cyberattacks. These attacks have also been responded meticulously since these activities were mostly criminal, and it has threatened a large part of the world. Also, there have been reports from threat intelligence teams who have identified that these attacks have taken place against organizations that fight for human rights for quite some time. These occurrences have been rampant even before the inception of COVID-19.
Microsoft Tools for defending against possible threats
On the purview of so many cyberattacks, Microsoft has made its move and created an AccountGuard Threat notification service that would be available to use for healthcare sectors at no cost. The facilities have also been extended to human rights and other humanitarian organizations all around the world.
Every patient should get the best possible treatment, and it must be understood that there is a need to applaud these warriors who work tirelessly to ensure that we can live our lives at relative peace. The work that they carry out is very challenging, and the inclusion of cyberattacks is not making things easy for them. Some of the attacks, like the one which took place at the Brno University Hospital, caused significant delays in the COVID-19 tests. There were cases when new patients were being turned back, and this caused treatments to get postponed. Also, the cyberattacks that took place in Illinois caused obstructions in inappropriate healthcare guidance for COVID-19 patients.
All these attacks have two things of importance, and in stock, it involved a person and the use of emails. Cyber-attackers will mainly disguise the message in the form of malicious content from a known health authority or even official medical equipment providers. The emails would then be sent across to a group of people with home inboxes, and they would be asking for some confidential credentials from them. The emails will also contain information that the recipients must provide the authorities with official documents, which, once done, will infect their system very adversely. There would also be cases when these miscreants would be looking for information concerning COVID-19 intelligence, and thereby effectively disrupting the flow of essential services like medicines and other supplies. This is the reason that Microsoft has upped the ante because of its notification service, and thereby providing valuable guidance.
Microsoft's AccountGuard was initially provided to political campaigns through the company's Defending Democracy Program. This mainly monitored the presence of any non-state actors that would target the victim's mailboxes and their email accounts so that they can spy on their information and eventually take control of their systems. But today, the notification service has been altered considerably so that it would function for the healthcare sectors, and against any impending cyberattacks.
AccountGuard is now expressly available for hospitals, medical care facilities, clinics, laboratories, and other clinicians who are providing services on the ground. The service is also being offered to pharma companies, life sciences sectors, and even medical engineering companies who are involved with continuous research on COVID-19. The notifications will help out companies to defend against these attacks, and this application will continue to be in use once the increasing effects of the pandemic subside.
Advantages of AccountGuard in the healthcare sector
AccountGuard for Healthcare and Human Right Organization will be available to companies in the 29 countries which are already offered as per the prescribed rules and regulations. The notification service would be possible for companies that use Office 365 for business emails, thereby extending the facilities up to their accounts. This notification service has therefore been lauded by multiple organizations, and these include Amnesty International, CyberPeace Institute, Freedom House, and even Physicians for Human Rights.
Microsoft has essentially become an example for these COVID-19 warriors in their fight, and it will continue to be so with the assistance of its many available partners who are with them in this fight.
Computer Solutions East being the official partner of Microsoft, we help our clients with understanding and eventually understanding the nuances of this tool and how best it can help you in the current situation.
Call us to learn more!
Share This Post