10 Cyber Security Best Practices Every Business Should Implement
If you are running a business and need to take care of the information security protocols, you must have policies in mind for your co-workers. But even after all the measures that you would have possibly taken to safeguard yourself, there might still be something that you would have missed out on.
These gaps must be identified and filled by the popular security tools available at your disposal. You can even take official assistance from any of the popular organizations that work as official solution providers as per the brand.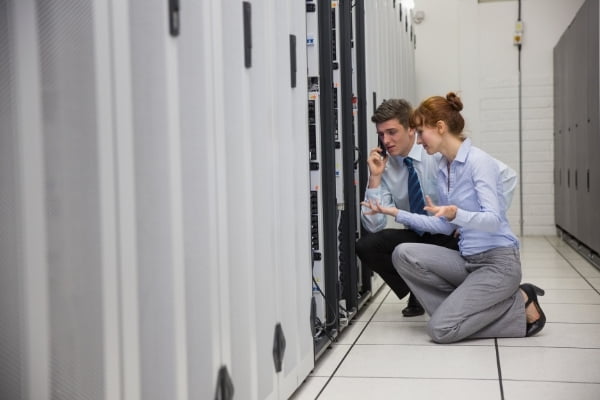 This article will focus mostly on some of the best cybersecurity practices that every business must have as a standard practice concerning implementation.
Best Practices to implement concerning Cyber Security
Let us now take a look at ten of the best practices that must be considered by businesses to boost up cybersecurity,
Data Security: This is one of the essential aspects of cybersecurity; data security should be regarded as mandatory. It would help if you took proper measures in protecting vital information whenever you are dealing with the internet. There are chances that cyber-criminals would take advantage of this.
Stay away from phishing: Phishers are those entities who dupe you into clicking links that would result in possible security issues with your system. There must be countermeasures in place to avoid these attacks. For every email communication and other such information you receive, make sure that it comes from a legit source.
Have a secure wi-fi connection: There have been cases where cyber-attackers could crack through the systems through a wi-fi connection that was not secure. It is vital in this respect that this must be changed with immediate effect. A reliable VPN connection is something that should be preferred compared to open-source networks.
Have firewall protection enabled: Companies must take advanced firewall connections through trusted sources. It is perhaps considered to be the first line of defense if any threat comes in. Firewalls would protect your systems against unauthorized hacks, and this should be done no matter what.
Increase your budget for security systems: There are smaller and medium-level businesses that would hesitate to spend money on security systems; they should understand that it is the first thing that they must do. If your systems are not secure, your business could collapse in just a matter of days or even hours.
Always install updates from trusted sources: This must be known that employees must never download system updates from untrusted sources. This could be a trap, and it might result in you losing out on a lot of information from your system. It is also essential that you back up your system with the latest updates as well.
Discuss the keener aspects with the company's IT Cell: The IT Cell of the organization looks into the security protocols mostly. It would help if you had a chat with them regarding their current status. Discuss whatever problems might be bugging your resources in the company and get them resolved. They can even let you know about the latest cybersecurity trends and attacks present, and how best your business can defend against them.
Have third-party controls: There is a possibility that a mole in the organization might hack your system and leak out some critical client information. These disasters can happen knowingly or unknowingly, so it is preferable to control who works outside the domain and is entirely trustworthy.
Get trained and educated: Businesses must train employees concerning the latest cybersecurity standards and policies. Your staff must be savvy enough to understand the basics of cybersecurity.
About Computer Solutions East
Computer Solutions East is the official Microsoft Security Solution provider and provides security using its unique tool called Advanced Threat Protection (ATP). These are a suite of applications that protects your system against any malware and other hacking attacks protect your data.
Some of the features provided by CSE to its clients include,
Complete security and monitoring through Microsoft Intelligent Security Graph.
Real-time visibility available and 24*7 monitoring of your systems.
A thorough investigation of any possible threats.
To know more, please contact Computer Solutions East Team (914)-355-5800!
Share This Post