More Digital Transformations of Business Processes Are Eyed Through Microsoft 365
Satya Nadella, the Chief Executive Officer of Microsoft, had unboxed Microsoft 365 (a software package solution) developed for businesses and enterprises. During Microsoft Inspire 2017, the biggest annual partner conference was held in Washington D.C., USA. Microsoft infuses three key business process-tailored programs: Office 365, Windows 10, Enterprise Mobility + Security in two variants of Microsoft 365.
True to Microsoft 365's value propositions that include creativity, teamwork, simplicity, and security, business processes will be streamlined and simplified with Microsoft Enterprise and Business.
Microsoft 365 Enterprise is for large businesses with more than 300 employees or users and includes Office 365 Enterprise, Windows 10 Enterprise, and Enterprise Mobility + Security.  Also, Microsoft 365 Enterprise E3 and E5 are now available for purchase.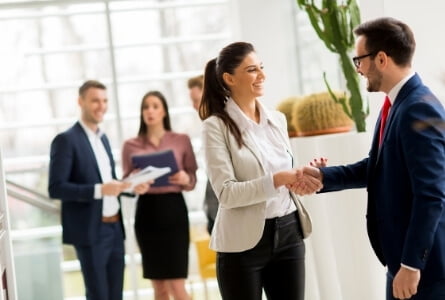 Microsoft 365 Business is specially tailored for small to medium businesses that have less than 300 employees. It is an innovative product that compresses Office 365 Business Premium with Windows 10 and Enterprise Mobility + Security. It would be economically priced for businesses that are small-scale compared to enterprises.
"In a world that is rapidly becoming digital, millions of jobs are fundamentally about digital transformation and digital capability that is being spread all over the world [and] that will have a much broader impact in every economy [and] every society," Nadella acclaimed.
He stressed that digital transformations of business processes (particularly in jobs) must be completely functional to the user to keep up with continuous modernization.
"To address the needs of these four digital transformation outcomes, […]empowering employees, engaging customers, optimizing operations, and changing the very business product or business model. We will thrive if we do our best to work in addressing the customer need across these four outcomes by industry, by geography." Nadella stated.
He believes that digital transformation outcomes are attainable with Microsoft 365 that turns its products into solutions within business systems, whether it is for an enterprise or a small to medium business.
Share This Post