Building the Intelligent Cloud: Announcing New Azure Innovations to Transform Business
The three significant trends have emerged across organizations of all types and sizes regarding maximizing business value – and gaining competitive advantage – in the cloud. First, applications are spurring organizations to achieve faster time to value. Meanwhile, higher-level services, like machine learning, predictive analytics, and the Internet of Things (IoT), are driving faster time to innovation—helping customers not just reinvent business processes but reimagine what is possible. But this doesn't mean that cloud infrastructure has taken a backseat. Infrastructure underpinning the cloud remains critical, providing reliability and peace of mind to customers while helping them scale up faster to improve their bottom line.
Building and Managing Modern Applications
Microsoft is excited to announce the new Azure Container Service, an open-source container scheduling and orchestration service that builds on our partnerships with both Docker and Mesosphere and our contributions to open source projects in this space. This service leverages both Docker and Apache Mesos to deliver an open-source environment for running container workloads. Given our work with Docker to date, it is unlikely to surprise anyone that we include this important technology, but why Mesos? After speaking with many enterprise customers who have turned to Mesos to address challenges with container-based applications, it was clear that Mesos should be our first supported orchestrator. Mesos already powers leading brands like Twitter, all of Apple's Siri, large parts of Airbnb, Netflix, and OpenTable.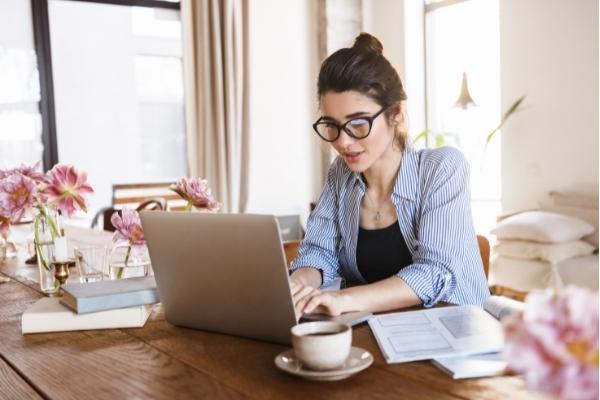 They've built the Azure Container Service in close collaboration with Mesosphere, using open source components from their DCOS offering, including DCOS Marathon (for launching and scaling container-based applications) and Chronos (for distributed cron and batch workloads). Additionally, many of their customers are excited to deploy Docker containers using Docker Swarm and Docker Compose. In continuing their partnership with Docker, the Azure Container Service will also have the ability to deploy, scale, and orchestrate Swarm-based solutions as well. Azure Container Service will be available in preview before the end of the calendar year.
Big Data and the Internet of Things
Data power the intelligent cloud – and innovation is limitless when that data can be shared, gleaned for insights across connected assets, devices, and systems. That is why the Internet of Things has captured the world's imagination, with customers like Rockwell and ThyssenKrupp Elevators connecting data and devices to solve business problems and improve their operations. Microsoft is announcing that the Azure IoT Suite is available to purchase. Built on Microsoft's proven cloud platform, the suite integrates with a company's existing processes, devices, and systems to quickly and easily build and scale IoT projects. It is purpose-built to address common business needs for IoT, such as remote monitoring, asset management, and predictive maintenance. When a business can connect the assets it already owns and then harness the power of the data these assets are already generating, they realize operational efficiencies, create innovation, and transform their business.
Microsoft announced the new Microsoft Azure Certified for IoT program, an ecosystem of partners whose offerings have been tested and certified to help businesses with their IoT device and platform needs. Initial partners include Beaglebone, Freescale, Intel, Raspberry Pi, Resin.io, Seeed, and Texas Instruments.
In case you missed it, recently, Microsoft announced that the Cortana Analytics Suite — a fully managed big data and advanced analytics suite that enables you to transform your data into intelligent action – is available for purchase. They also announced the expanded vision for Azure Data Lake, which includes a store, analytics service, and our existing managed Hadoop-as-a-service offer, Azure HDInsight. Also, HDInsight on Linux is now generally available. With Visual Studio integration, we simplify the authoring, debugging, and optimization of big data code. We're also introducing U-SQL, a new language that unifies the benefits of SQL with the expressive power of user code. Working with big data no longer requires your entire team to learn new skills before they become productive.
Intelligent Infrastructure: Trust at Hyper-Scale 
None of this would be possible in the cloud without a trusted, reliable cloud infrastructure at the foundation. For our customers worldwide, Microsoft must provide the infrastructure that supports the growth and scale of their business needs – no matter how high the peaks are and no matter where in the world they are. This is the true value of the hyper-scale cloud. With 24 regions worldwide – more than AWS and Google combined – no one is delivering hyper-scale like Microsoft Azure.
A trusted infrastructure also means providing customers with control, security, and transparency across its cloud infrastructure and assets. This is more important than ever, with cybersecurity attacks continuing to make headlines across the globe. That's why Microsoft is excited to announce the new Azure Security Center – an integrated security solution that gives customers end-to-end visibility and control of the security of their Azure resources, helping them to stay ahead of threats as they evolve.
Finally, to further boost the performance of our world-class cloud infrastructure, Micorosft announced the N-series, a new family of Azure Virtual Machines with GPU capabilities. GPUs are ideal for compute and graphics-intensive workloads, helping customers to fuel innovation through scenarios like remote visualization, high-performance computing, and analytics. Available in preview within the next few months, the N-series will feature the NVIDIA Tesla Accelerated Computing Platform and NVIDIA GRID 2.0 technology, providing the highest-end graphics support available in the cloud today.
Easy and Affordable Cloud Innovation
In addition to ensuring Microsoft customers can innovate simply at cloud speed, Microsoft also remains committed to helping them manage their cloud investments easily and affordably, with new troubleshooting tools, support resources, and pricing options. Recently Microsoft announced the Azure Compute Pre-Purchase Plan, a new pricing program designed for customers with steady state, predictable workloads on Azure. With this new offer, customers who pre-purchase Azure compute for one year can realize cost savings of up to 63 percent.
Share This Post