Microsoft Azure Is Set to Boost the Size of the It Market by $10 Trillion in the next Ten Years!
Overview
Microsoft Azure has been in the market for quite a long now, and companies have leveraged this solution for quite some time now. There is a rise in Microsoft Azure Services by many companies that are official partners to the parent company. The impact has been so vast and far-reaching that customers are essentially loving it.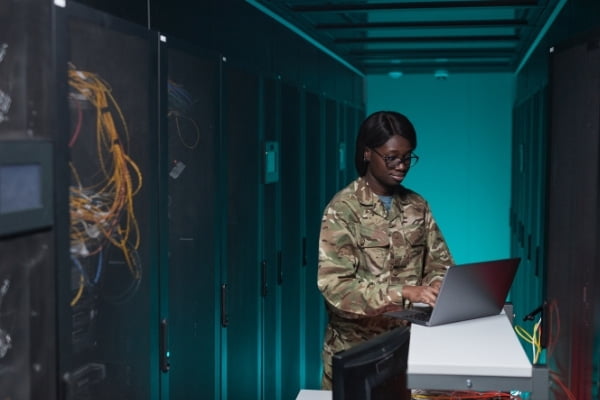 Forbes believes that Microsoft Azure would boost the IT market by over a whopping $10 trillion in the course of the coming ten years. The claim is tall and necessarily true because over 95% of Fortune 500 companies make use of Azure owing to its cloud capabilities and the seamless Microsoft Azure Architecture. Let us have a look at some of the essential sections concerning Microsoft Azure in more detail.
What is Microsoft Azure – An Understanding.
Azure is a public cloud computing platform that offers –  
Infrastructure as a Service (IaaS)

 

Platform as a Service (PaaS)

 

Software as a Service (SaaS)

 
All these services are used for storing, analyzing, virtual computing, and networking, among other benefits. It can be used in place of or in addition to on-premise servers. 
Azure mainly utilizes a specific operating system called Microsoft Azure for running something called the "fabric layer." Being a cloud-based solution is inherently adaptable — it can back up data in virtually any language, on any operating system, and from any place. Additionally, you control the frequency and scope of your backup routine. 
Microsoft's key data centers manage all the computing and storage resources of the methods that primarily supply these application resources running on Azure. It is a cloud layer situated on top of a host of Windows Server Systems, making use of Windows Server 2008 and Hyper-V for virtualization. 
Cloud Computing is still in its infancy, and there is a lot of potential for development in this area for a professional with the right qualifications and platform. 
Azure has the second-largest market share, after AWS. Because AWS is so widely used, a significant number of specialists have already understood it, and the AWS job market is saturated. On the other hand, choosing Google Cloud would be useless since the bulk of Fortune 500 companies are not yet on Google Cloud. Consequently, Google Cloud's employment is very limited. Being in the middle, getting Azure Professional certification is a smart strategic step.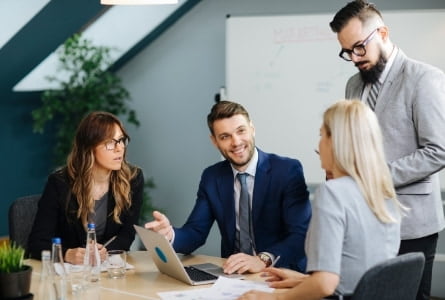 List of Services provided
Some of the notable services offered by Microsoft Azure are listed down as follows,
Compute Services – Services pertaining to Virtual machines, IaaS ensuring that users would be able to fire up the Windows and Linux through their respective VMs, and multiple other system images with software packages. Azure also provides PaaS services along with increasing density website hosting so that developers be able to create websites using ASP.NET, PHP, Node.JS, Python, and so on.
Mobile Services – Azure also gives you a seamless mobile engagement platform that collates all the real-time analytical data accentuating the standard Behavior of the users. The application also provides notification services to mobile device users as well. Azure has a customized HockeyApp that employs the development, distribution, and even for beta-testing mobile apps.
Depository Services – Azure also provides depository services giving you the SDK APIs for accessing information via the cloud. Another essential feature to look out for is the Table Service that helps with storing programs' structured text in partitions. This can then be accessed via partition false key and a unique false key. Additionally, Azure also gives you Blob, Queue, and File Services.
Managing your Data – Microsoft's Azure Search gives text searching capabilities and is a part of OData's structured filters that run on REST APIs. It also contains Cosmos DB, which is a NoSQL Database that utilizes SQL Select statements. It even uses Redis Cache and StorSimple; the latter is then used for storing the tasks in between the devices and the cloud systems. Some of the other tools used for data management that are bundled up in Azure include Azure Data Lake, HDInsight, Azure Stream Analytics, and SQL Data Warehouse.
Messaging and Media Services – For messaging purposes, Azure uses features like Event Hubs, Queues, Topics, and Relays, which constitute Microsoft Azure Service Bus. All of these applications assist in creating a streamlined service-oriented Microsoft Azure Architecture. The media services are necessarily the Platform as a Service offering for the encryption, protecting your content, as well as for streaming and analytics.
Computer Solutions East provides a comprehensive solution set in terms of Microsoft Azure, and it assists businesses and organizations with continuing their operations despite significant IT outages. Microsoft Azure Services Provider – CSE provides Azure solutions that included simple deployment, lower downtime capabilities, protecting against increased workloads, and uninterrupted task monitoring.
Share This Post