The Next Generation Suite of Intelligent Cloud-Based Business Applications for Project-Driven Organizations.
The novel Coronavirus crisis has put a pause button on the world with seemingly no movement of anything on the streets of almost all countries. The world has been temporarily shut down to avoid further deterioration of living beings. Shocking events with countless fatalities in the past few months have enlightened people to stay put until the situation is under control. The worrisome factor in these lockdown situations is the rapid downfall of every country's economy, which may lead to another catastrophe. Cloud-Based Business Applications is the Modern Solution that can gently restore the living conditions of people around the globe.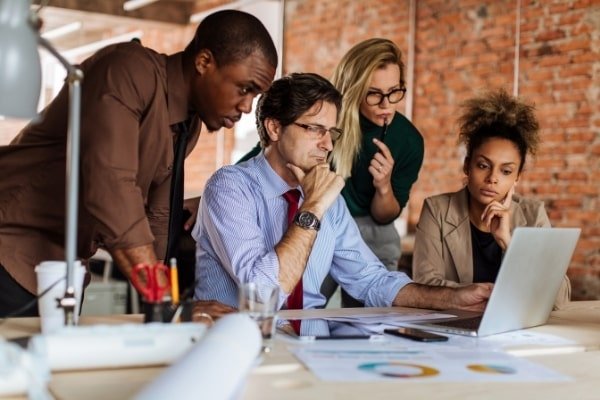 The digital transformation that was slowly happening on a sidewalk has been fast-paced in the ongoing situation for every industry. Remote working, video conferencing, and online learning are the widely popular trends that have got every organization back on track. Work from home and digital education has been the new normal for the past few months in many countries. The uncertainty of reopening every institution has welcomed temporary alternatives to survive the unfortunate circumstances. Turning to innovative and ultra-modern technology has enhanced the productivity, security, and efficiency of organizations.
Microsoft has been leading the race in providing new-age applications to every organization regardless of size. There are universal challenges for managing data regardless of your industry, and every company comes with different needs to the table. Microsoft's Dynamics 365 provides a simple all-in-one solution to data management. The volume of data every business generates is insurmountable and yet too hard to overlook for avoiding future exposure. So, taking care of data management is almost like winning half the battle. Storing tons of data is also trivial for the company without having it analyzed for favorable insights or predictions.
Cloud-Based Business Applications for Business Growth
Microsoft Dynamics 365 Finance:
Dynamics 365 for Finance is a cloud-based application designed for organizations to manage their financials and accounts. It can monitor the performance of financial operations in real-time and predict future outcomes using data-driven decisions for enhancing business productivity. It is a suite of intelligent cloud-based business applications that can easily integrate third-party extensions and programs into the platform for faster work completion. The application can automate your financial operations, mitigate financial complexity and risks, and reduce operational expenditure for the organization.
Dynamics 365 for Finance includes the following functionality:
Budgeting
Financials and Accounting
Project Management
Dynamics 365 for Supply Chain Management (SCM):
Dynamics 365 Supply Chain Management enables organizations to improve efficiency and handle new and changing consumer demand in a unified manner. The Dynamics Supply Chain module contains all of the functionality required by your company users and decision-makers. Using D365 Supply Chain Management, you can make real-time, data-driven choices throughout your entire supply chain.
Enhancing operational and inventory visibility
Leverage Dynamics 365 SCM for the supply chain to manage material consumption, warehouse capacity, and real-time completed products movement more effectively.
Seamless User Activities
Daily activities are simplified via the use of mobile applications that are customized for specific workers and warehouse jobs, resulting in increased efficiency.
Warehouse Optimization
Automate and optimize warehouse operations by maximizing available space. Integrated artificial intelligence functions improve material and finished products management.
Real-Time Visibility
Utilize Microsoft Power BI activities to get real-time visibility into the state of your warehouse and create company-specific visualizations of warehouse activities without requiring any code development.
Microsoft Dynamics 365 for Sales:
Dynamics 365 for Sales is a cloud-based application that can provide insights into customer relationships for generating leads and future conversations. It is designed for the aim of getting higher sales and a proper management system for the organization. The AI-powered app can predict the real-time market conditions and offer the most excellent suggestions and prompts for enhancing business profits and efficiency. It can support the sales process right from the lead acquisition to the final close of the sale in a detailed manner. The other application is Dynamics 365 for professionals (sales), which is similar to sales but with more straightforward sales force needs. The other version of this application is Dynamics 365 Sales Enterprise, which has the full capability of the professional one.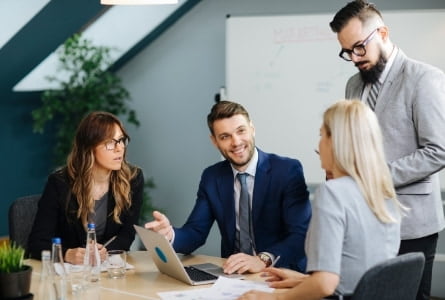 Dynamics 365 for Sales includes the following functionality:
Sales Goals
Territory Management
Forecasting
Sales Hub
Product Families and Relationships
Competitor Tracking
Sales Playbook
Configure and define teams
Embedded Intelligence
Knowledge Base
Microsoft Dynamics 365 as a whole package has lots to offer for every industry, but only now, the need for innovative applications is noticed. It has reduced the wasted working time in switching between applications by unifying the platform to support outsourced products. This brilliant thinking has increased productivity, improved efficiency, and created the ability to make better business decisions every day. The five qualifiers for Dynamics 365 to be a huge success are cloud-based business applications, broad business tools, integrated Enterprise, and the power platform, growth predictions, and customer relationship management.
CSE is a reputed company that can provide you with Cloud-Based Business Applications and tools (Dynamics 365 and other Microsoft tools) for improving business growth, regardless of company size. They can offer reliable services, robust security, and innovative technology at a reasonable price, meeting the company's demands.
Share This Post