3 Tips to Overcome the Challenges of IT Automation
IT automation is transforming the way businesses of all sizes and industry's function. Stated, if your organization performs IT tasks – even if you lack an IT staff – you may profit from automation technologies. A lot relies on how businesses respond to the evolution of AI and Machine Learning as two wheels that drive modern automation.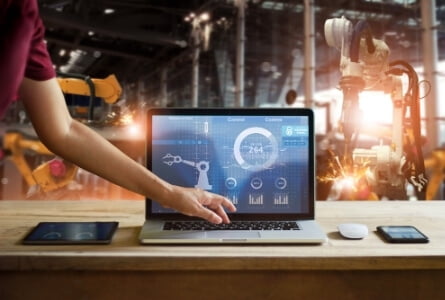 Many IT executives and other key decision-makers are concerned about implementing automation, particularly regarding the cost. For smaller businesses, especially those that are tight on funds, that is particularly the case. On the one hand, we have Azure automation services embraced by enterprises looking for a robust cloud solution. Some choose automation or repent the massive surge in technology; both have embraced their powers. Both appear to disregard what has emerged as an empirical truth: most implementations of business process automation are plagued by hurdles, including legacy infrastructure, a desire to amass properties, and a monolithic approach to implementation. 
Another significant cause for IT automation implementation failure is a deficiency in documentation. This involves defining and documenting project objectives and maintaining accurate records of current activities, procedures, and processes. Extensive hardware and software investments are in a similar boat, and increasingly needless capital expenses are eating into budgets that could be placed in the direction of AI and automation systems. This is why business leaders prefer to think of legacy infrastructure as an already created investment. Unfortunately, as new pay-per-use and result-based models emerge, existing infrastructure becomes a sunken expense of questionable value that is difficult to abandon.  
Opting for a considerable automation approach can sabotage an enterprise's development efforts by expanding project schedules and completion deadlines. It does so to such an extent that a completed automation project could no longer apply to the company when it was delivered. To fill these positions effectively, you may need to upskill existing employees or hire fresh talent to lead your process automation journey. In any case, placing an expert (or a team of specialists) in charge is one approach to steer clear of the perils of poorly managed (or uncontrolled) automation. Three key automation models can help overcome common barriers of adoption faced by businesses. 
#1. Availing personalized platform
If you have the appropriate platform, you don't feel the strain that results from the learning curve, allowing you to depend on your current employees. Businesses may use cloud automation services, which will enable them to have easy-to-use technologies at their disposal. This will make it easy for them to develop and deploy bots using simple drag-and-drop functions. You can monitor and control the work done amongst bots, systems, and human workers using service orchestration.  
This is where the DIY platform can come in handy. The subject-matter experts can automate processes without ever having to include an engineering team. These capabilities are promised by do-it-yourself automation platforms enabled by cloud service providers with a library or marketplace of available bots designed to automate those specific business processes that "citizen developers" or ordinary employees can use without any requirements coding expertise. Enabling such systems will help businesses negate the need for an army of costly developers and data scientists to introduce company-wide automation on a scale. 
There's no one-size-fits-all approach to tackle IT automation challenges, and the organization's sophistication largely determine the correct answer. That implies CIOs will need to use a mix of different levers to achieve the desired outcomes. It goes beyond conventional RPA by integrating several process automation components into an agile, end-to-end platform for quickly automating tasks. 
#2. Implementing Automation-as-a-service 
Many cloud service providers can provide automation-as-a-service solutions that enable enterprises to deliver the power of automation. Such a change will come at a fraction of companies' costs with current data sources or input information. Automation-as-a-service is a compelling way to reap the advantages of automation technology. This is possible without incurring a potentially prohibitive upfront expense. Other factors also need to be considered, which involve a certain degree of complexity that permeates all types of industries. 
Also, businesses can leverage its other form of a prebuilt solution, offering the versatility, agility, and scalability of an Automation as-a-service product with access to the latest automation software and technologies.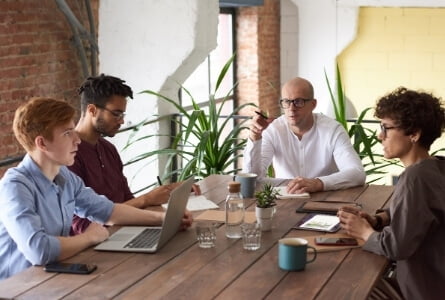 #3. Defining Role-Based Automation
There are a plethora of cloud automation software tools that can be used for role-based automation. It effectively creates a digital team that drives an automated-based AI-enabled assistant that executes processes almost twice the speedier while minimizing the cost to half.  
These interactive colleagues may not replace the current staff but will increase people's skills and perform the most worldly and recurring tasks. According to Forrester, most employees are well-adapted to working together with bots, and business leaders are excited to have a straightforward and easily observable ROI outlook. 
In summary, IT automation aided this insurance business by saving time, money, and resources and facilitating system problems. Implementation was straightforward, requiring very little training time. Equally crucial, automation did not eliminate the need for NOC employees but rather simplified their tasks significantly. 
Whichever side of the debate you take on IT automation, the reality is that it is rapidly becoming the future. If you continue to resist, you may discover yourself on the losing end of the conflict. By examining typical obstacles and understanding how the proper automation tool may assist you in permanently overcoming them, you'll be well on your approach to riding a wave of success into the future. 
Share This Post