How to achieve digital transformation for manufacturing business using Dynamics 365
The changing industrial landscape and the constant struggle to remain at the top-level priority are not accessible. Every day new processes and new technologies are evolving and creating a revolution in the digital. Dealing with a business means interacting with many people and calculating market rates. Hence, the business sector should include Microsoft's powerful tools so that human resources can be utilized for innovation and not administration. Intelligent manufacturing means a robust business management solution. Microsoft will provide all kinds of ERP solutions, tools, and techniques for making the business adopt smart manufacturing. Intelligent manufacturing is all about doing a profitable business. It is all about leading the market among the competitors.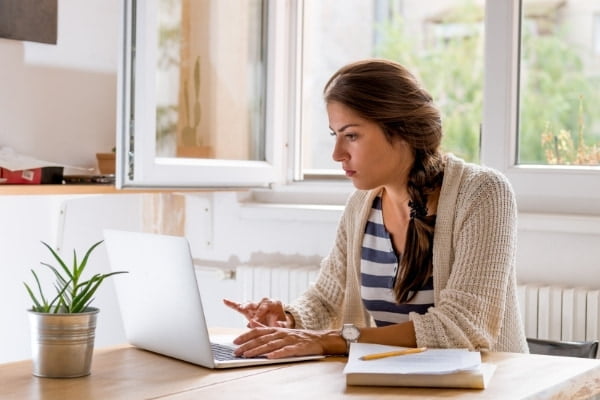 Why manufacturing industry needs a digital transformation?
There is an essential requirement of automation in the manufacturing industry to save time and resources. The customer expectation is increasing day by day. It is getting difficult to manage data analytics. The advancement of machine learning is creating a revolution in the manufacturing industry. The Intelligent manufacturing approach follows all the devices and applications are functioning by connecting through a single platform. Data analytics and machine learning can together bring the transformation into the smart era of Intelligent manufacturing.
The operational process and the customer accumulate a massive amount of data to manage. Without the help of business intelligence, it isn't easy to collect the data within a shorter time. Since it is regular work, enough precision and accuracy are also required. Both ends of the supply chain can be managed if the data is centralized. Artificial intelligence can help in harvesting the data and managing business operations. Generating forecasts for business are also possible with artificial intelligence. Hence digital transformation is an essential requirement in this era for better and productive growth of the company.
Why Microsoft Dynamics 365 can contribute to intelligent manufacturing?
Microsoft Dynamics 365 will give the manufacturers a cluster of cloud-based applications. The devices, assets, and resources can be synced for better performance of the business. Unification of the operations and better visibility of business are the added advantages.
The profitability index will get a boost.
Business data can be managed more securely.
The operations will incorporate digital procedures.
Customer experiences can be improved through innovation.
More significant insights into business operations will be obtained.
Asset management can be streamlined smoothly.
Supply chain operations can be optimized.
Products of Microsoft Dynamics 365 that can contribute to the manufacturing sector:
D365 for Field Service:-It can provide onsite services to the locations of customers. D365 Field Service can help the mobile workers fix issues with the customers during onsite projects. The first time the fixing rate can be improved to a greater extent. The technician can perform more calls in a week. Up-sell and cross-sell opportunities can be beneficial. The follow-up management is taken care of in a better manner. The traveling time is reduced.
Azure IoT remote monitoring:-It will provide end-to-end solutions to the machines located in remote locations. A combination of critical Azure services produces a generic implementation. The answer can be used as the starting point of the business solution. It can be customized according to business requirements. There are specific troubleshoot issues in the solution. It is possible to design a self-made IoT solution for the business.
Azure IoT predictive maintenance:-It is a powerful tool that can predict the exact or approximate point where the business's failure can occur. Optimization of care can use this application proactively. Critical IoT Azure accelerator services like IoT hub Azure machine learning can be combined to perform its predictive function. The public-data-based model is used in the workspace for predicting the results.
D365 Mixed reality:-The interaction between environment, human, and computer can be better achieved with the help of mixed reality. This reality is based on certain advancements in computer mechanisms. Graphical processing power, display technology, and input systems are combined to make a mixed reality. It can capture the following features of the person: –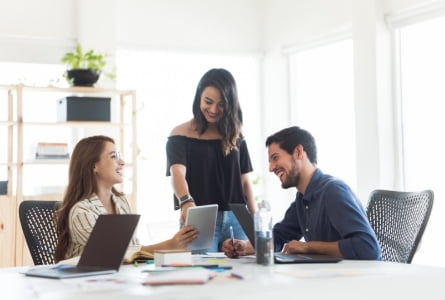 Geographical location
Ambient lighting
Environmental sound
Object recognition
D365 for Sales: –It enables smarter selling with the help of Artificial Intelligence. The conversation intelligence can be utilized to identify successful sales calls. The sales process can be automated with the use of cohesive tools. There are specific adaptable and scalable sales solutions that can drive digital transformation. A trusted relationship can be built with customers.
D365 Customer service:-It is now easy to manage the cases of customers. Communication with customers can be improved. Customer service covers a lot of departments and resources. Some of the resources are contracts, working hours, unified service desk, accounts, case management, and customer entities. It will be a powerful tool for marketing professionals.
Microsoft 365 Teams: –It is a cloud-based software that helps the collaboration of the teams. File sharing, video meetings, messaging, and all other virtual ways are falling under Microsoft 365 Teams. Now there is no requirement to sit in a room or any physical atmosphere for conducting the meetings.  Microsoft team Phone System is an example.
Microsoft Dynamics 365 can provide cutting-edge technology solutions to build Intelligent manufacturing. Product-as-a-service will become the basis of empowering the employees. Microsoft can help in achieving sustainable energy-based governance. All three wings, namely production, supply chain, and distribution, can streamline management through explorations. Microsoft team will help your company to excel in Intelligent manufacturing. It is the new version of manufacturing standards.
Share This Post