Microsoft 365: Modern-day work solutions simplified for all users
Enterprises are familiar with Microsoft Office that offers a series of office software that includes the commonly used Microsoft Word program. Microsoft 365 is a subscription-based version of Microsoft Office that contains popular programs such as Word and Excel and new features. Microsoft 365 plans come in various tiers to meet various needs, including corporate, personal, and family plans.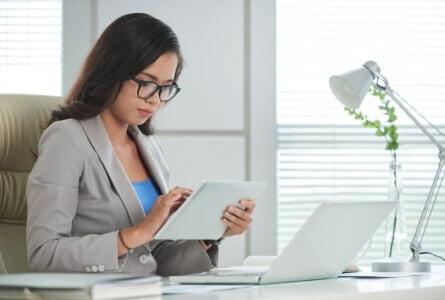 You do not know that Microsoft 365 includes Word and other Office applications such as Excel, PowerPoint, and OneNote. Anyone that wants to access the Microsoft Office suite of programs can still buy it as a one-time purchase. Instead, you would want to consider Microsoft 365, a paid monthly subscription plan that includes a slew of features not found in Office, such as cloud-based collaboration tools and artificial intelligence capability. 
Office 365 was the previous name for some of Microsoft's subscription-based services. Microsoft changed its name to all of those offerings as Microsoft 365 in April 2020 to help distinguish its subscription model from Microsoft's conventional Office-branded software packages.  
Key Details about Microsoft 365
Microsoft 365 adds new features to its popular Office apps and gives you access to more applications, such as OneDrive. Even the simplest Microsoft 365 personal plan provides premium versions of Word, Excel, and PowerPoint, which Office does not. 
Microsoft is making strong marketing adjustments to its Office 365 business subscriptions. They're a little more complicated, with Office 365 Business Premium rebranded as Microsoft 365 Business Standard and Microsoft 365 Business rebranded as Microsoft 365 Business Premium. Still, for the most part, this is a rebranding exercise with no change in pricing. 
These new Microsoft 365 Personal and Family plans would include Outlook and the Office office applications for Windows and macOS, 1 terabyte of OneDrive storage per individual (including unrestricted access to the more secure OneDrive Personal Vault service), 50 GB of Outlook.com email storage, Skype call recording, and 60 minutes of Skype landline and mobile phone calls. 
Several Microsoft 365 subscriptions offer specialized services tailored to certain groups. Microsoft Bookings and MileIQ are examples of products in the Microsoft 365 Business Standard and Business Premium subscriptions designed for small and medium-sized companies. In all Enterprise plans, Yammer is part of the social networking package. Together with various business automation technologies, including Microsoft Power Apps, Power Automate, and Power BI Pro, it will help simplify repetitive processes. 
Available Microsoft 365 plans and pricing
The personal edition of Microsoft 365:
One user

 

1TB Storage

 

$6.99/month or $69.99/ year.

 
Microsoft 365 Family
$9.99/month or $99.99/year 

 

6 Users 

 

1 TB of storage/user 

 

Mobile App Security

 
Microsoft 365 Business Basic:
Includes Microsoft Teams, secure cloud storage, and online and mobile versions of Word, Excel, and PowerPoint.

 

$5 per user/ month (requires yearly commitment) with the exclusion of desktop versions.

 
Microsoft 365 Business Standard (Microsoft 365 Business)
Includes Microsoft Teams, business email, stable cloud storage, and premium Office software 

 

Multiple platforms 

 

$12.50 per user/month (requires annual commitment)

 
Microsoft 365 Business Premium (Microsoft 365 Business)
Includes Standard features + specialized cyberthreat security and system management.

 

$20 per person/month (with an annual commitment).

 
Microsoft provides three Microsoft 365 Enterprise subscriptions that enable an unlimited number of users for bigger businesses. In addition to per-user Windows Enterprise license, these packages now offer access to the Microsoft 365 Admin Center, Microsoft Intune device management capabilities, Windows AutoPilot, and Microsoft Endpoint Configuration Manager. 
If you cannot settle on a business strategy, Microsoft can help you evaluate which plan best suits your business, and before the one-month free trial expires, you can return to it. 
Share This Post