How Can Corporate Directors Redefine the Managed Cybersecurity Services?
The ongoing pandemic scenario has made a rapid transition from office work to creating a home-based working environment. This has raised concerns related to cybersecurity threats significantly. While hackers are trying to benefit from the chaos and pandemic destruction, CISOs and CIOs are working to ensure their companies remain safe. 
Fortunately, CISOs, CIOs, and managers redefine their positions in developing and preserving enterprise value in many situations. This is why they are turning to cybersecurity services that can deal with security threats rapidly. The board members are also getting involved in preserving data and network security. Here are some of the top ways corporate directors are tapping into the USA's cybersecurity services for business benefit.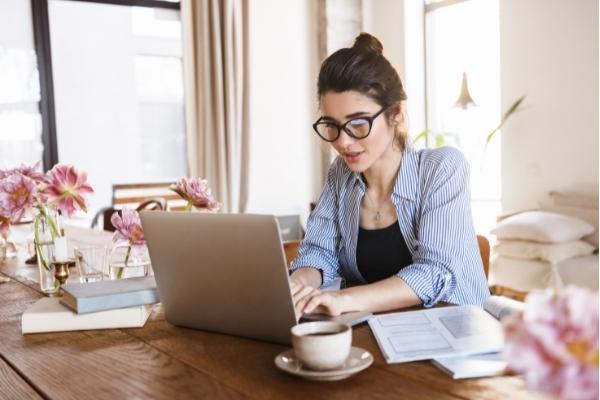 Leveraging managed security to solve issues
The rapid growth of managed cybersecurity services responds directly to these challenges and illustrates the specific threats of cybersecurity and the challenge in managing them. Several key leaders need to consider the movement towards managed services by corporate directors. 
The managed services value arbitrage
Benchmarking costs for the provision of cybersecurity protection are being increasingly recognized for one simple reason. It's not a cost center of cybersecurity but also an effective security protocol. 
This means that it becomes imperative for the cyber enterprise risk management team to evaluate the benefit and cost of security that stays unique to any organization. The corporate directors can answer critical business processes and put an ideal cybersecurity budget in place. 
Contrary to the trend of outsourcing a feature or ability to minimize costs, business decisions must be taken to preserve digital value. Evaluating cybersecurity risk is necessary to determine the cost of cybersecurity services into creating a better result. 
Skills shortage can drive cybersecurity weakness.
Recent statistics on the global cyber-security gap show that there are 3.5 million unfilled cyber-security jobs available by 2021. Research has also shown that the most acute issues will be faced by mid-market and large companies. 
This makes it an ongoing challenge to develop, sustain, and modernize highly resilient cybersecurity programs in real-time. 
Whether in manufacturing, marketing, tax, legal services, IT, or any stage in a business value chain, nearly all businesses use outsourcing or controlled services to work with third-party vendors. The benefits are real, especially with third-party cybersecurity services in New York City that can benefit corporations with the power they can choose. 
This is why many enterprise leaders are leveraging the expertise and competencies of cybersecurity experts over time.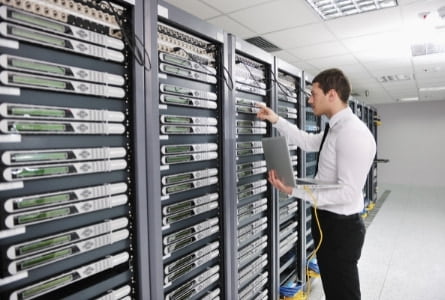 Cybersecurity brings agility to dynamic risks
Organizing resourceful, patient, imaginative, and fast hackers is the key to unlocking your cybersecurity pains. The goal is to minimize the risk of cybercrimes that exploits your weakness and hack it. Compared to a static operating mechanism like helpdesks, cyber threats' complex nature calls for highly efficient responses to management. Hackers are always looking for weak and vulnerable systems. This ensures that cybersecurity protections must be as current and agile as the threats they face. 
Every element of successful cybersecurity protection includes technologies that require the capacity to deliver and follow a robust dynamic risk climate. The current cybersecurity innovations are costly and time-consuming as a way to overcome these challenges. 
The questions below are posed continuously by the directors to ensure alignment as a team and a strong understanding of cyber safety:
#1. Is cyber risk part of our whole corporate planning process?
 The board must ensure that cyber risk is a component of a more comprehensive risk system and that exposures are understood and expected. 
#2. What are the safety evaluation and liability calculation processes?
Boards should not only know what safeguards are in place but also how they are measured. 
#3. Have we administrators with appropriate expertise?
While boards do not need general knowledge in technology, one or more managers who know the IT and the related risks or have a security background may be advisable. 
#4. Have we established management ownership of the problem?
The CEO should have controls on how cybersecurity is handled and ensure putting the corporation's actual costs included in an internal and external audit. 
And what happens when there is a breach? A mechanism should be developed for reliable, internal, and external communication and control of the associated costs if a problem occurs. 
Managed cybersecurity service providers can help keep mission-critical data secure by leveraging their scale and ability. In turn, the board will ensure investing in innovative and more efficient cybersecurity services. It involves putting up the best-positioned human analysts in place and combining modern techs like artificial intelligence, behavioral analytics, automated remediation, and automated threat intelligence. This is an ideal proposal for managing and preserving expenditure. 
Share This Post