Microsoft 365 to Drive Hybrid Office Spaces of Future
The year 2020 started in the same way as past years have, but it does not follow any of the same trends as the previous ones. The COVID-19 pandemic has stopped the world's development and activity. The internet has helped us be more in contact with the universe and separated us from the outside world. Many countries are seeing a loss in their economies due to currency devaluation.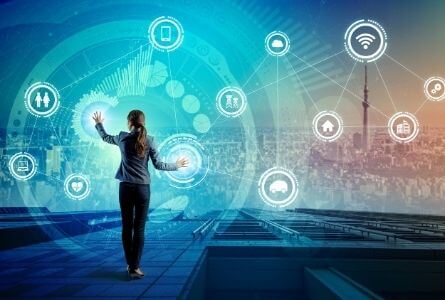 For companies, it has reduced the speed at which workers worldwide work each day to achieve organizational goals and fulfill corporate objectives. Millions of workers worldwide are operating from the comfort of their own homes while assuring a secured network provided by managed IT services. Many have not previously served on the same team and have trouble interacting and collaborating with their teammates. 
Though this has happened due to a miserable cause, remote working can be an excellent way to embrace the proper tools and technology. This is where Microsoft tools can be leveraged as offered by Office 365, coupled with the managed service provider's expertise. Tools of this kind help workers save time by encouraging them to work from home. This is where Microsoft's Office 365 suite provides a robust suite of remote access tools.
Computer Solutions East provides you with options when working remotely at Microsoft Teams. As some people return to work permanently, there are a few who work a few days off the office while on some days they are at the place. There are ideas on how the back office is relaxed without feeling overwhelmed due to increased workload. 
Managing hundreds of processes and procedures can be very intimidating for those who have to obey and those who need to know.  And because of all that we discussed above, the following new requirements may arise-  
Setting up new temperature stations

 

Mask requirements

 

Ensuring social distancing in open spaces

 

Conference room occupation and configurations

 

Hand sanitization

 
Such changes would mean businesses turn agile and set up a remote work environment that blends seamlessly with those working from home. 
Coupled with Microsoft Teams Rooms (MTR), Teams have allowed people to collaborate no matter where they are. We know how Microsoft Teams is empowering our remote workers but let us look for what it is doing to head back to the office users. 
Some businesses have experienced how the QR code will take you directly to an on-screen web form. Using your mobile device to scan the QR code to fill out the form, you have instant data on your temperature check. No paper, no pen – the only thing you manage is your phone. Implementing such robust changes would often require the enterprise to opt for top managed service providers. 
For instance, if there are people in the room, one knows where to find what one needs when exploring the virtual tour of SharePoint Spaces. What is more important than knowing is how top professionals can embrace the electronic environment without adversely affecting the business. 
The most impressive step is the one that involves organization promoting efficiency that can replace all huddle and small conference rooms with single-person rooms. It is also recommended to build open-plan offices that could be reserved and strategically placed to establish social distances. The ongoing pandemic has also led to enterprises taking additional steps to allow one person to reserve that room for the day and send reminder emails to make sure workers filled out the survey on the day they arrived and before entering the building. 
Not all businesses would be able to restrict rooms to a single occupant. Managed service providers can encourage MTRs where they are run meeting virtually. Such instances involve moving chairs and/or painter's tape used on the table to show spacing, both to reduce the number of people in the room. 
The goal should be to drive the touchless function of a meeting using voice assistance. The CXOs and CMOs may also opt to add functionalities like automated meeting and remote video casting. Microsoft is at the forefront of creativity to improve our quality of life.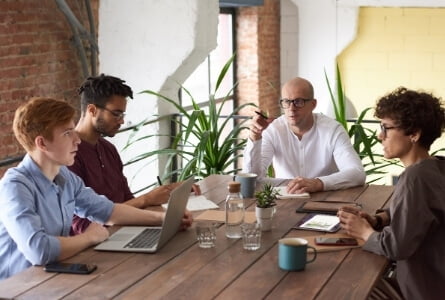 Managing remote teams using ToDo
ToDo is a great task management software application. It synchronizes across all devices and allows you to create different lists and share them with other people. It enables efficient control of your everyday routine. Here, those hiring managed IT services in the USA. You can create projects, take notes, catalog sets, schedule activities, and set reminders using ToDo.  
This method will allow you to organize and prioritize tasks better. It also keeps you focused on a certain point because it buzzes when a job is done. Projects can be administrated effectively with Teams. 
Leveraging OneDrive
When working remotely, it is important to share files and directories. OneDrive is a service that allows you to share files with other users right from the cloud. It gives you 1 terabyte of storage space. The mod is available for free on the internet and can be mounted on a device. 
There are ways to get the best of both worlds if you manage the team in a hybrid model. It requires you to follow the new normal at the workplace and also offer a secured and robust work environment when working remotely. Ensure you have all the grounds covered by hiring a managed service provider and implementing the right tools and resources.   
Share This Post