Blending Edge, Cloud and 5G for Manufacturing Industry 4.0
What if you could not only forecast the future but also rectify errors in advance? As if you could do automatic, on-the-road repair on your car before it breaks down? Or preventing oneself from saying something inappropriate in a meeting by anticipating the audience's reaction? 
Industry 4.0 holds excellent promise. Intelligent factories powered by cutting-edge hybrid cloud technologies enable producers to make real-time decisions. To do this in manufacturing by establishing what many refer to as smart or intelligent factories. 
A good deal of time is spent by manufacturing engineers rushing around the plant, reacting to problems, seeking data, and taking data from equipment in a forensic investigation to determine what happened yesterday.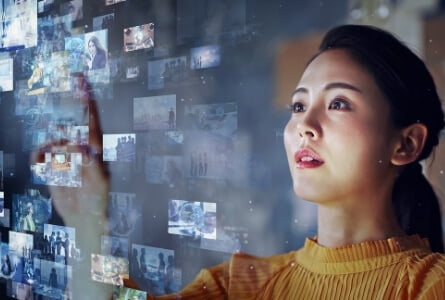 Industry 4.0 enables us to spend less time worrying about yesterday and more time working out what will happen tomorrow. We want to influence that outcome while also providing manufacturing engineers with real-time visibility into what is happening. 
What distinguishes intelligent factories is their capacity to combine new and existing technologies to produce machinery that is as proactive and predictive as the greatest humans. Among the most critical elements in this endeavor are cloud computing, edge devices, and 5G connection, which together can significantly boost real-time decision-making and quality assurance throughout the supply chain. 
However, cloud and edge do not exist in isolation; they coexist in a symbiotic relationship. Using the cloud's limitless resources, AI models may continuously update and adapt to manufacturing conditions enabled by managed IT services in New York. This virtuous feedback mechanism produces immediate results and continuous development over time, as the overall structure learns and improves because of previous experiences. 
And it is not simply the machinery that outperforms; it is also the engineers who work with it. This is significant since the cost savings can be enormous. According to one in four enterprises surveyed in a recent ITIC analysis, a single hour of plant downtime can cost between USD 1 million and USD 5 million. 
Automotive and consumer items industries are accelerating, as any increase in manufacturing efficiency has a significant and immediate impact. Indeed, according to Deloitte University Press, intelligent manufacturing can increase fault detection by up to 50% and yields by 20% that is offered by fully managed IT services. 
This research examines how cloud, edge, and 5G transform manufacturing and beyond. We've been consuming and information processing virtually wherever we go for years, courtesy of mobile intelligent gadgets. With the advent of 5G that blends with managed IT services in New York, factories will comprise similarly linked, robust, and continually updated components. 
Often referred to as "edge devices," these new phones and modules will be capable of handling data across the entire manufacturing process at the same speed, reliability, and security that we have come to expect from our phones—without the lag associated with mobile networks, owing to self-contained, on-site wireless. 
5G is predicted to be ten times faster than 4G and, according to some analysts, could potentially be 100 times quicker with IT-managed support. 4G networks currently have a latency of roughly 100 milliseconds, while 5G will increase more than tenfold that can be bettered by IT-managed support services.  
Low latency enables real-time decision-making and reaction triggering, avoiding costly equipment breakdowns and delays. Additionally, manufacturers may employ 5G to enhance the security of cellular technologies and tailor them to different use cases (a process known as network slicing). By embedding sensors on equipment connected to 5G networks, they may collect data from the production network without physically connecting to the machines, allowing for smooth, real-time improvements. 
Suppose the product has a device connected to the Internet of Things. In that case, the manufacturer may monitor how it performs in the real world and make design changes that affect future manufacturing. 
5G is set to expand each factory's reach and accessibility significantly. Remote technicians will be able to control machines remotely. Efficiency will dramatically increase when manufacturing lines become automated and optimized using data from many constantly communicating sources. With real-time warnings and alerts in dangerous areas, worker safety will increase. 
In addition to becoming an additional stage in the process, 5G is also rapidly prompting an automated reality for factories, which will lead to each manufacturing component becoming a part of a larger "meta-factory." By employing interconnected networks of factories, each factory can benefit from managed IT services and benefits from universal control, resulting in every part of the supply chain operating harmoniously. 
Share This Post