The Insurance Industry Is Evolving with Tech Adoption to Provide Better Customer Experiences
Innovative business concepts and the services that come with them offer customers a wide variety of opportunities to express themselves. There will be a significant increase in the usage of technology in future years. Many insurance firms and covered businesses often use these tools. As insurance companies continue to implement technological advancements to get an advantage over their competitors, business owners utilize these tools to make worker's compensation, car insurance, general liability, and all other company-specific insurance coverages better. 
Insurance companies are up against the odds. Buyers have a minor role in a transaction – a factor that may drive them away. Typically, unilateral involvement – from the company to the customer – may obstruct sales. Digital commitments, social networking sites, and e-campaigns are temporary measures to attract customers and do not guarantee a long-term consumer involvement process. 
Equipping organizational operations teams to ensure implementing better ways of working to restructure themselves by establishing multidisciplinary teams, formalizing the integration of their technology and operations groups, and constructing solutions that align with client expectations. Additionally, insurers should develop skills to collaborate with external service providers regularly that involve recruiting people who know how to use related technologies to improve operations and ensure their organizational cultures foster and support innovation. 
You can hire Cloud Shore experts to ensure purpose-driven interactions associated with changing consumer preferences that draw and contribute to loyalty. Instant and convenient access to the insurer and intuitive, customized, and contactless self-service options can be enabled by digital technology.  
Customer Acquisition – With data analytics, insurance firms may track and monitor their customers to spot patterns and implement personalized rates that result in additional revenue. 
Big data and Predictive Analytics – Each day, an enormous quantity of data is produced at an exponential pace. Big data and data analysis assist in managing, analyzing, and comprehending data and forecasting. This enables insurance firms to make data-driven choices that increase their profitability. 
Analytical Insights – Business intelligence solutions provide insurance companies with significant insight into their data, allowing for more accurate risk analysis and suggestions to enhance their processes and profitability. 
Claims Management – Using advanced data analytics methods like predictive analysis, including text mining, filters, and database searches, organizations may ensure that fraudulent claims are more efficiently identified. 
How can the Insurances business leverage Insurtech?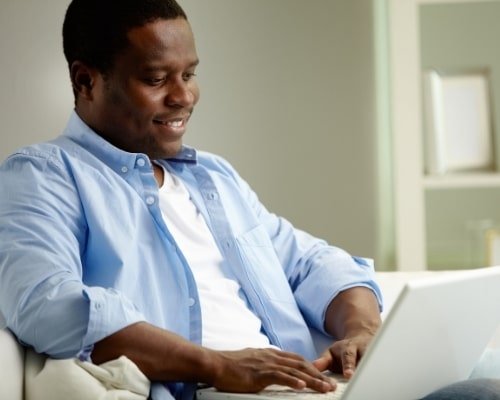 Insurtech is a wide umbrella word that refers to the use of new technologies to provide consumers with efficiency and reduction while challenging the traditional insurance model utilized by most carriers. Often, insurance firms work with sophisticated data to ensure that individuals are not evaluated only based on the fundamental data providers use to categorize people. 
Insurtech has had a reputation of shaking things up in an otherwise solid sector, but for the right reasons. Furthermore, insurance can assist conventional insurers in their efforts to become contemporary. 
Insurance firms sometimes provide more competitive pricing models, but they have also used artificial intelligence (AI) to design packages and complete the coverage operation without the assistance of a broker. As I have said, many insurance companies are already collaborating with conventional insurers as strategic partners, not adversaries. 
Revisiting consumer travel
Insurance firms must be sensitive to the client's feelings throughout the process, from premium purchase through profit from claims. It entails understanding the degree of transparency in the purchasing cycle, a lack of information, and inadequate infrastructure to support the whole trip. Consumer experiences that positively impact their lives while reflecting their company's significance contribute to a pleasant and memorable customer journey.  
A route centered on simplified design, simpler processes, and motivated employees, as well as analytical views, would establish a distinct brand for a completely remote workplace. 
Pivoting Resources CX Strategy 
Insurance providers can do so on their own to work effectively. It is difficult to speed up or add value to a product without a collaborative ecosystem enabled by the USA's IT outsourcing solution. Most technology-related expenses usually get converted into overhead premium costs, which are converted to the consumer. In the digital world, challenging the consumer with an ecosystem game makes sense to build more efficiencies, maximize their size, decrease prices, and ultimately compensate consumers for their loyalty.  
Enhancing Insurance Business with Better Goodwill through improved CX
Maturity, lawsuits, and payments are the main transactions to be processed without difficulty by insurers. The compromise on settlements or costs – inflating settlements, reducing actual insurance rates, etc. – would only harm the insured in the interests of sympathy to prevent litigation; in any way, coping with goodwill with bad practice would force the custodian away. Again, results-based behavior and partnerships contribute in the long term to customer satisfaction—decisions based on the intent build adhesive at the client's point of contact.  
You need to give in to the consumers no matter which sector you operate in. Consumers have become experienced in rendering top services, and they are good judges now. When it comes to insurance, they are no different. Customers are bound to be satisfied if supplied with the required information, allowed by educated judgments, aware of concessions, and permitted to make informed decisions.  
In all, what matters most is to drive better decision-making and bring delight to consumers. IT in the insurance sector can promote a contactless customer experience to improve its brand identity further. An operationally aligned approach to drive purpose-driven objectives within the scope of business functions. 
Share This Post