Our Microsoft Expertise Includes Broad Capability from Custom Software Development to Infrastructure Optimization
The digital transformation has been overgrowing in the last decade, with creative and innovative technologies coming out in the market. These latest technologies are infiltrating every industry due to their advanced features and high-potential capabilities. Most organizations have started including these technologies into their operations before their competitors get the advantage of it. The impact of these applications on the organization's effectiveness and productivity is so huge that their market could crash in the coming years if not correctly updated. The digital world is changing immensely, with cutting-edge technologies introduced at frequent intervals.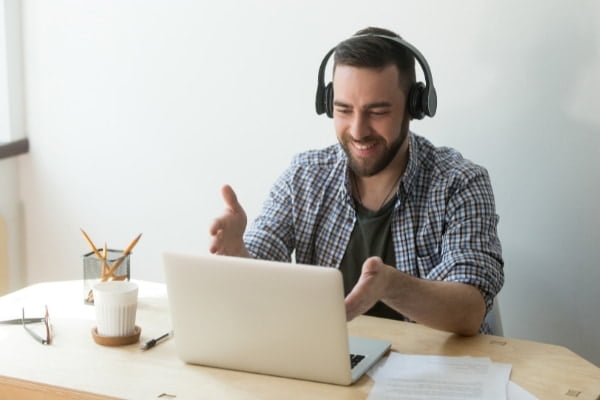 Microsoft is a reputed American company that has been bringing innovation and high-impact solutions to its customers around the world. It provides all the latest technologies needed for businesses to grow in the highest possible ways. It includes intelligent business applications, Custom Software Development, modern workspace collaboration, and Azure cloud program. Microsoft-managed IT service providers in Florida are the hotspot distributors of Microsoft's products and services across the globe. They can provide you with a diverse team of dedicated and proficient engineers, consultants, technical architects, enterprise advisers, and support professionals for every need of your company.
Microsoft Professional services can provide tailor-made customer experiences so that it improves the company's customer relationship management. They give robust security to protect your data from unlawful attacks and also effective data management. The constant monitoring of data, strict security controls, and modern operational processes (automated) make Microsoft the trustable company to rely upon. The significant services provided by Microsoft are:
Cloud Computing
Enterprise Collaboration
Data and Analytics
Digital Consulting Services
ERP and CRM Services
Marketing Operations
Microsoft Teams is a popular application that has gained wide popularity in the pandemic situation along with other tools. Let us discuss the various features Microsoft Teams can offer us.
Microsoft Teams: With social distancing and self-isolation in effect, organizations from every industry needed a face-to-face interaction and work collaboration platform, leading to the discovery of Microsoft Teams. This application was launched in 2017, but the business world has just dived into the platform for its advanced features. It supports document sharing, online meetings, workplace chatting, file storage, and application integration in a unified platform. Teams can connect any workspaces and people from anywhere around the world to make creative decisions and interactive communications.
The core components of Microsoft Teams are as follows:
Teams & channels: The application has options for creating separate channels (conversation boards) between teammates and other officials to communicate on collective work.
Conversations within teams and channels: The team members can view and add different conversations in the General channel and also give options for adding members to private and different conversations.
Chat function: A primary chat function is installed in any collaborative app, which helps conversations happen between groups, teams, and individuals take place seamlessly.
Document storage in SharePoint: The members using Teams will have a site in SharePoint Online, which contains a default library folder (document). Every file shared across all conversations will automatically be saved to this folder. Permissions are required to access sensitive information, giving enhanced data security.
Online video calling and screen sharing: The application offers seamless video calls to team members, customers, and clients outside your business. This enables multi-user collaboration in real-time for technical assistance or sharing resources.
Audio conferencing: The Microsoft Phone Team System feature is the latest feature that won't be available on many of the collaborative platforms. It allows users to join an online meeting via audio call or phone without requiring an internet connection.
Fully telephony: The Microsoft Teams IT architecture and telephony solutions providers can completely replace your existing business phone system with Microsoft's phone system for significant cost-cutting.
Custom Software Development: The primary reason why Microsoft products stand out in the crowd is due to its custom software development service for all its customers. Tailor-made software can play a vital role in taking your brand to the next level in today's competitive world. The definition of custom software development is the process of designing, planning, creating, deploying, monitoring, and maintaining software for specific users, organizations, or functions. Microsoft Office 365 is an example of these commercial software products and services which meet the generalized needs and specific requirements of office productivity and customers, respectively.
The significant benefits of custom software development are as follows:
Customized application: The software is made to satisfy a specific group of people, and it can only be done by having a direct relationship with the development company and yourself. Only a proficient developer can easily change the app according to your requirement and create the best application out of it.
Scalability: The developers can design the application in such a way that future developments can be incorporated into the app without burdening further costs upon oneself.
Efficiency: The custom software is built for a specific use, which makes it swift and productive for the organization without inducting any other mainstream applications.
Cost-effective: A custom software development is a smart long-term investment as additional purchases of hardware and licenses are not needed for any feature which you may not use in the mainstream application.
CSE can provide you with the best Microsoft products and services at a reasonable price. They can deliver reliable services, robust security, and around-the-clock customer support services for all its users.
Share This Post