Why Majority of Security Experts Are Finding It Difficult to Secure Key IoT Devices?
Businesses are progressively integrating new Internet of Things (IoT) devices into their infrastructures. According to Statista, the total number of IoT devices deployed by companies worldwide climbed from 7.74 billion in 2019 to about 8.74 billion a year later. According to the market and consumer research organization, growth in all IoT devices, including IoT device security solutions such as intelligent monitoring, will occur over the next few years. According to the report, linked devices will expand from 10.07 billion in 2021 to 25.44 billion in 2030.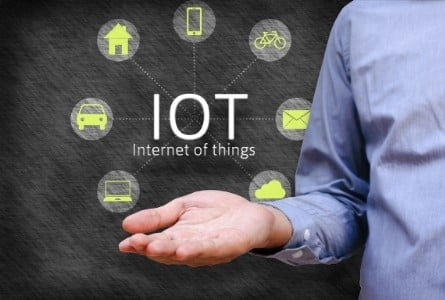 This increase poses an essential question: how do security professionals feel about the surge of IoT and IoT device security solutions devices that is expected? Do they believe they will be able to obtain these additional products? What strategies do they employ to bolster their security efforts? 
To address this topic, Tripwire teamed with Dimensional Research to conduct a poll of persons who were entirely liable for IoT security at their firm between March 3 and March 10, 2021. Their replies shed light on security experts' perspectives, challenges, and attitudes concerning connected devices in their work contexts and industrial infrastructure. 
Challenges with Securing Devices
99 percent of the 312 security professionals surveyed indicated that they had had difficulties securing their organization's IoT device security and IIoT devices. Two-thirds of individuals surveyed stated that they had problems while attempting to identify and repair risks. They were closely followed by those who had problems keeping an inventory of their IoT devices (60 percent), assessing compliance with security policies (58 %), setting secure configurations (56 percent), and detecting device changes (55%). More than a third (37%) of security experts stated that they struggled to acquire forensic data following a suspected event. 
When it comes to protecting a converged IoT device security solution, the industrial sector is confronted with a new set of issues. Historically, cybersecurity has been centered on information technology assets such as servers and workstations. Still, the ongoing years of systems demand industrial security specialists broaden their understanding of their surroundings. You cannot safeguard what you do not understand. 
However, roughly two-thirds of the participants accepted the dangers associated with those gadgets recognizing those difficulties, and 53% of them indicated they were somewhat concerned about the effects on their privacy while using IoT device security solutions. A total of another 42% claimed to be highly worried about security issues faced when not using Azure IoT device security. 
This is understandable given the extent of the supply chain attack we're attending. According to this, corporations have always had large-scale risks, which will only push them to continue investing in resources that maintain a more secure supply chain. More than three-quarters of interact that their connected devices do not fit inside their current security methodology, with eight in three quarters indicating that they were scared they will require additional resources to meet their requirements. 
The industry participants' worries grew considerably for adopting the IoT device security solutions. 53% of those employees feel that their systems were under-monitored. 
More internet-connected gadgets, such as the Internet of Things (IoT) and the Industrial Internet of Things (IoT), provide security challenges. 
According to research from security firm Tripwire, 99 percent of security professionals find it challenging to secure these devices, while 95 percent are concerned about the threats associated with smart gadgets. 
The enormous difficulty for more than four IT workers is that these devices do not easily fit into their existing security strategy. For nearly nine in ten (88 percent), additional resources are required to protect IoT and IoT device security solutions correctly. 
Securing the Industrial Supply Chain 
A complete 61% of cyber-and-industrial security professionals were unaware of the kind of changes that could happen in their vendor supply chains. It was found that a majority (97%) of those surveyed were concerned about the vulnerability of their supply chain. 88% of them were very concerned about the supply chain risks resulting from current IoT and IIoT security policies 
More than half (59% of respondents stated their supply chain budget has grown in that period). 88% of security experts adopt various standards and frameworks to take advantage of this money, including PCI. At the same time, it did not dissuade professionals in many industrial sectors from opining that larger control systems would make their jobs a lot easier.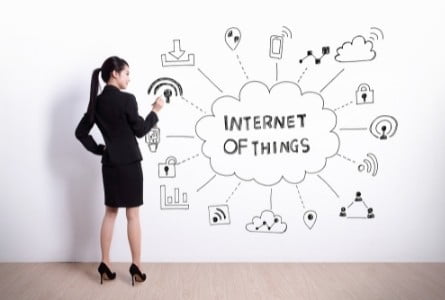 While most IT professionals adhere to some form of security standard and audit IoT and IoT device security solutions for devices, they would welcome increased Industrial Control Systems (ICS) security standards. This is especially true for people working in the industry, energy, agriculture, pharmaceuticals, chemicals, nuclear power, waste & water, and oil & gas. 
Almost unanimously, they are concerned about cybersecurity inside their distribution chain and feel that their existing IoT and IIoT security policies jeopardize supply chain security. Logically, industrial security teams are focused on managing supply chain risk, considering the volume of attacks we've witnessed this year. This is because a large-scale supply chain risk is not new. This should serve as an incentive for businesses to invest in resources that contribute to a more secure environment. 
Share This Post