Critical Elements to Be Considered by Traditional Enterprise Regarding Transformation of Cloud
Digital technologies, in no doubt, have created exciting opportunities for businesses to grow. Most of the population is now online. In figures, 50.8% of the world's population accesses the media digitally.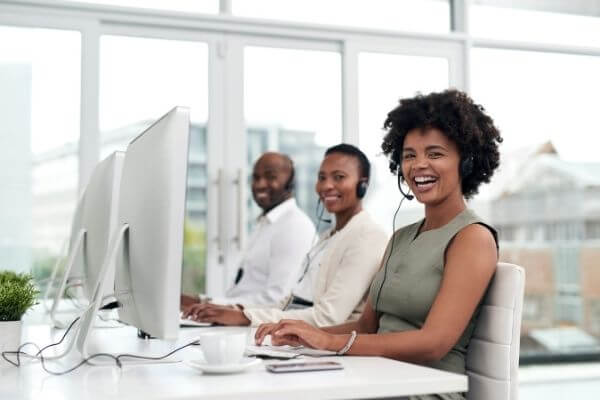 Therefore, businesses have a lot of opportunities coming to them, such as:
The ability to provide a plethora of services and products
The ability to compete over prices in context with the product and services
Talking about the new enterprises, they were born in this digital era and use digital technologies majorly for their business. On the other hand, traditional enterprises face a hard time adopting these technologies.
Therefore, keeping that in mind, traditional enterprises encounter these problems:
They are still highly competitive
They are not innovative, adaptive, and agile
Therefore, traditional enterprises need to adopt digital transformation with the cloud in order to grow. However, that's not going to be a cakewalk. Hence, a typical enterprise also needs to tackle a lot of problems before it can efficiently adopt digital technologies.
For instance, traditional enterprises need to take a look at their business model and find out the available IT sources for their business. Moreover, they also need to analyze their growth in hindering areas and then look for possible solutions in terms of technology.
As said earlier, it is hard for traditional enterprises to adopt technological changes. However, the problems are not just related to the way they operate a business. Instead, it also consists of:
The likeability of their business to adopt the changes
The costs to make the changes
The size of change they want to do
Therefore, the ideal replacement for such enterprises is to become more like the new start-ups. For instance, enterprises need to engage in business transformation with google cloud. Hence, they need to shift their business model to "as a service" because that's what the major organizations are doing. Luckily, through this model, they are successfully managing their IT setups.
What is the cloud continuum?
The Cloud continuum is computing that consists of a private cloud, data center, hybrid cloud, edge computing, and even public cloud. Moreover, it also includes PaaS, PaaS, SaaS, and IaaS.
Therefore, based on the above facts, the definition can be stated as:
The Cloud continuum is the process of adopting new technologies. However, the usage method and the extent of adoption is not involved in the process.
The business has all the liberty to choose any technology for their custom applications and business core. The nature of technology does not define its usage in applications.
How should cloud transformations take place?
Change to cloud computing is not at all hard. First of all, traditional industries should take a look at their existing assets and find out the way to transform them. On the other hand, they should also look for new opportunities by following the five categories listed below:
They should do a lot with data
Enterprises should engage in data collection, cognitive services, machine learning, visualization, data as service, and data monetization with a dataflow transformation cloud.
They should make their infrastructure modern
Enterprises should build a software-driven foundation that constitutes everything on cloud formation transformation such as data recovery, non-production, and re-hosting.
They should make better engagement with customers
Enterprises should adopt digital marketing technologies to engage with their customers. Moreover, they should also take an omnichannel experience and introduce new technologies like API services and voice-based services.
They should increase productivity for their operator
The developer plays a significant role in an enterprise and should be highly productive. To do this, your organization can use infrastructure as code, DevSecOps, and self-provisioning.
They should refresh their application
Enterprises should enable services in their legacy applications, adopt SaaS, and adopt us as a service technology.
Each of the categories mentioned above gets harder as you move up in them. However, your enterprise need not reach the highest in any of these categories. Just like application portfolios (support applications, core applications, and computing & productivity), these categories also have their level of the continuum.
Now, the next question that arises is how to calculate the level of the continuum for data transformation with the cloud? Well, there are a lot of things that a business needs to look for this. Here's a rundown that states it all:
Find the current business goals from the perspective of a stakeholder of your enterprise
Analyze your landscape and find out its original value as well as the alignment towards the purpose of your business
Implement an agile model and ensure it provides benefits continuously
Adopt a suggestive approach instead of a restrictive approach
Therefore, navigate your digital transformation with the cloud immediately and grow your enterprise. If you want to transform your enterprise into the digital cloud, then there are a lot of elements that you need to take into consideration. Therefore, to help you with the process, Computer Solutions East is the perfect match.
Computer solution east has adequate expertise and skills to help your enterprise convert to cloud computing. They take care of everything from your business goals to model implementation.
Call us at (914)-355-5800 to know more!
Share This Post