5 Key Elements of a CRM Strategy for SMBs
Today's consumer era revolves around engagement for most of their purchasing journey. This is made possible by the massive disruption of digital transformation, making the scouting, purchasing, and other business transactions happen at the tips of our fingers. This also makes lead acquisition and customer nurturing a little bit easier. 
However, without a logical and attainable CRM strategy, turning contacts into paying customers (and later on, patrons) or engaging with existing customers could be a challenge. The problem with businesses today is that they become blinded by establishing a CRM tool or a workflow and then build a strategy around it—a very tasty recipe for disaster, causing 70% of CRM projects to fail. The bottom line is your system should be a part of your strategy and not the other way around.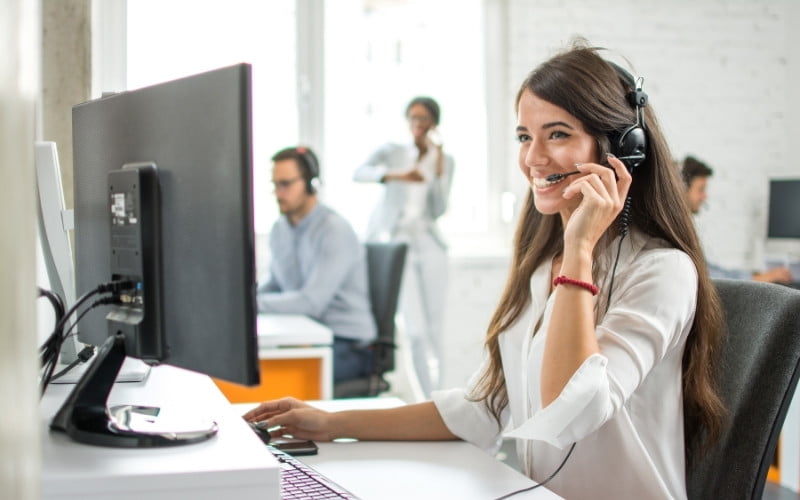 With today's fast-paced businesses, a CRM strategy is the bare-minimum effort you should have for your company. In case you haven't established one or are still lost about where to begin, let's take a step back first and focus more on what your CRM approach should have. Here are its five key elements: 
Customer Profile & Persona
Always remember that one major purpose of a strategy is to hit feasible targets. By creating customer profiles and personas, you are making your target market more tangible. To quickly differentiate, customer profiles draw a picture of the ideal business you want to sell your goods and services to, while a customer persona is a more fleshed-out description of the people who belong to your ideal business target. This usually covers: 
Demographic characteristics (age, gender, education, location, etc.)

 

Preferences, hobbies, and interests

 

Company size

 

Industry

 

Understand their requirements

 

Customer pain points

 
You can gather and conceptualize these details by interviewing or sending surveys to your current client base. You can also channel your probing efforts via your sales or customer service team. By crafting a tight customer profile and persona, you're getting a much clearer view of how to address the expectations and needs of your customers. This will also help you predict who is most likely driven to availing your goods and services. 
Your Niche
Niche is knowing and establishing what sets you apart from your competitors. It is putting forward what you do best to attract clients, specifically searching for your services and solutions. It also identifies the weak spots in your business and continually improves those. 
By knowing these truths about your company, you create a richer, more authentic branding that most of the customers are looking for. This also gives you a competitive advantage in your chosen market since what you project is purely based on how well you know your brand and your niche.  
Customer Experience & Journey
These two are probably the heart of a CRM strategy, as these mostly involve how you engage with your leads and customers. Do your best to establish the experience and the journey. Each of them can be reactive to the results of another. 
Plotting out customer experience defines how your prospects or clients feel after engaging with them. This maps out the next steps they would take in the customer journey. Your branding, communication tone, marketing strategy, and the reviews your existing clients receive are just some of its forms. 
On the other hand, the customer journey is mapping out the touchpoints where you can engage with your prospects and clients. They sure have a starting point, but they are not always linear, as the next phase of a journey depends on your customer's experience. This also presents the customer challenges and motivations for each phase. 
In a nutshell, the customer journey is creating a roadmap for your leads and clients while you make their journey worthwhile with customer experience. 
CRM Platform
CRM tool shouldn't dictate the strategy—but having one would greatly help drive the overall CRM roadmap. One thing that it can bring to the table is doing away with the tedious tasks of data capturing and sorting. This alone would mobilize your whole team to focus on more important matters. It also harnesses intricate technologies to make sure that you don't overlook key leads and customers. 
In finding one, start by assessing your current CRM process to help you identify blind spots and look for providers that would address those needs. There are a lot of CRM platform brands in the market, such as Salesforce, Zoho, and Dynamics 365 for financial services and for other purposes. You can filter out your options by looking at their price, integration capabilities, and features. But in case you're stuck deciding, you may also want to get consultation services first to have proper guidance.  
Goals & KPIs
At the end of the day, the business result will matter, so setting clear goals at the conceptualization stage of your CRM strategy is a must. Your team's KPIs will help you reach these goals by seeing the trajectory of the current progress towards the business targets. 
KPIs can also test the synergy of the above-mentioned strategy elements and your team's commitment to converting leads to actual sales. This gives you data-driven insights to know which part of the whole framework needs tweaking or optimization. 
Conclusion
These are the most crucial aspects of a CRM strategy that SMBs should consider building up. Without these key elements in place before conceptualizing your approach, your next CRM project will most likely fail—so do your best to establish each of them. But in case you're still in the dark about the next steps, a tech partner like CSE can surely help. Talk to us. 
Share This Post