How do you select a Backup & Recovery Software?
Backup software technologies have been more complex, demonstrating the progress made in the new operating system, device, and data center markets as a part of robust managed backup and disaster recovery. 
Therefore, many of today's backup products do more than just transferring files and program data from one storage unit to another. You may provide data processing functions for optimizing resources and other functionality that once belonged to separate types of data protection applications. 
Selecting Backup and Recovery Software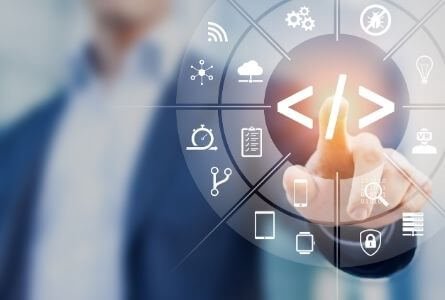 What features do you look for incorporate backup software? That depends entirely on your IT ecosystem and the types of data you need to back up. 
Include all of the possibilities: You'll likely be testing and maybe purchasing a few items to cover all of your bases with the managed backup and disaster recovery. Despite all-encompassing backup software, customized solutions can provide data security best suited for virtual machines than, say, simple PC and laptop file recovery. 
Virtual vs. bare metal: Certain products shine in highly virtualized systems, while others shine in bare-metal or physical server implementations. Do you have Oracle, SAP, or SQL Server databases in your company? Do the software developers use Containerized applications to run their code? 
Consider the Cloud: The cloud is increasingly looming over CIOs and IT managers' decisions, and choosing the best backup and data recovery tools is no different. Enterprises are moving to the cloud for their data management needs, attracted by relatively low cloud computing prices and increasingly maturing service distribution models. A cloud-enabled managed backup and disaster recovery software system can be in your future if the cloud is factored into the equation for determining the investments. 
Volume and scalability: Other factors to remember are the massive amounts of data that a backup system must successfully handle, as well as its ability to scale as your data storage needs expand and evolve. Can they have acceptable efficiency, or do they slow down the system during backups? 
Other key factors in selecting backup and recovery software:
Recognize that after enterprise backup and recovery software is installed, it continues to stay in place for a long time, if not years. This is due to various reasons, not its least of the reluctance of storage administrators to replace such critical applications. 
A successful managed backup and disaster recovery backup software will meet your needs. Although some storage providers have case studies, others rely on a more focused strategy that may help the business become more successful and economically viable. Among the concerns to ponder are the following: 
The existing storage infrastructure's components.

The level of storage management experience on staff.

What are your RPO (recovery point objective; the sum of data at risk) and RTO (recovery time objective; time it takes to recover data and obtain effective service)?

The encryption technique you use.

Budget is, of course, the most critical consideration when opting for backup and disaster recovery services, as is whether a vendor's product is within your price range. The budgetary considerations must function not only this year but for the near future as well.
Remember Data Backup Compliance and SLAs
Businesses must consider their regulatory responsibilities and enforcement requirements that govern how they handle and protect their backup data in addition to finding a good match for their specific setting. 
Are your backups containing credit card information? The Data Security Standard (DSS) of the Payment Card Industry (PCI) contains several worth checking guidelines. HIPAA also establishes guidelines for the management, security, and retention of personal health information. Check to see if managed backup and disaster recovery backup options you're considering will conform to your company's regulatory and corporate governance schemes. 
Is a product also capable of meeting the backup and restore service-level agreements (SLAs) established by an IT department and various stakeholders within an organization? 
The backup and recovery software's inability to meet reasonable agreed-upon recovery times could have far-reaching implications for a company, particularly if the data involved is a sensitive application or customer database. So that no one is caught off guard when your backup and recovery systems are called into action, look for monitoring and analytics capabilities that reliably report the status and health of your backup and recovery systems. 
Share This Post