How do you select a Backup & Recovery Software?
Backup and disaster recovery software safeguards companies of all sizes against the corruption and loss of critical information in the case of a system breakdown. Protect your business's financial data, intellectual property, and professional connections with data recovery features, automatic upgrades, and cloud-based encryption tools. 
Backup software technologies have been more complex, demonstrating the progress made in the new operating system, device, and data center markets as a part of robust managed backup and disaster recovery.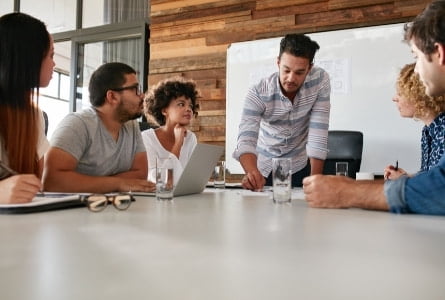 Consider your business's preparedness for an unexpected IT outage, System failure, natural catastrophe, or employee mistake. All these situations are uncommon, but they do occur, and it is prudent to verify that your cloud workloads can be rapidly restored to production. 
Consider a system that enables bulk recovery, allows you to create a recovery scenario for many resources, and allows you to specify the recovery order. A system that also enables frequent testing in the form of 'dry runs' ensures the resilience of your data protection strategy. 
Selecting Backup and Recovery Software
Seamless Deployment Options 
Once you have chosen a data backup and disaster recovery, service provider. Great! Following that, it becomes advisable to assess the software deployment's simplicity. The explanation is straightforward: complicated setup and continuous maintenance significantly complicate the job of data protection. As a result, the optimal solution would be simpler administration through a unified user interface that enables rapid access to mission-critical data.  
Additionally, if you can rapidly choose and deploy computing, storage, configure, and manage VM backup procedures, you can free up IT resources while maintaining a high degree of security. You may optionally switch off the program if necessary. 
Working on multiple possibilities 
With managed backup and recovery, you're likely to try a few products to cover all your bases. Even though comprehensive backup software is available, using specialized solutions is much more efficient in providing secure data storage for virtual machines rather than basic PC and laptop information recovery.
Customization Possibilities  
Recognize that once a backup app is deployed, it is often left in place for an extended period of time, such as years. This is true for various reasons, one being that storage administrator are hesitant to update such critical software. 
It is essential to have backup software that meets your requirements. While some storage providers provide comprehensive solutions, others take a more focused approach that may be more efficient and cost-effective for your business. 
Allow for the creation of several layers of backup that adhere to an organization's rules and operational windows in an effective manner in terms of time, data integrity, and consistency. While this is an intrinsic property of every backup system, the best ones make it easier to configure and manage the necessary backup levels and associated activities. 
Consider the Cloud
Cloud computing is looming more and larger over CIOs and IT managers' choices, and selecting the finest backup and data recovery solutions is no exception. Enterprises are migrating their data management operations to the cloud, lured by comparatively cheap cloud computing costs and developing service distribution models. A cloud-enabled managed backup and disaster recovery computer solution is possible if the cloud is incorporated into the investment decision-making process. 
Vendor Support 
How effective are the backup and disaster recovery services provided by the service provider for performing maintenance activities on solutions? Are they capable of backing up files, folder (files), or servers at the frequency required? How adaptable is the application (in the case of frequent or full backups) in the event of a backup failure? Do they provide 24-hour assistance in all geo-locations? It is prudent to monitor these factors. 
The backup software supplier should maintain client preservation and continuing maintenance without incurring additional costs associated with updating off/online, patching, and long-term maintenance. Additionally, the emphasis should be on rapid recovery or restoring individual items with no related maintenance headaches. 
What are the types of data backups available?
Physical backups are complete copies of your data. Physical backups are performed by database administrators (DBAs), programmers, and other information and technology (IT) professionals to transfer files from one place to another, for example, from a server disk drive to a copy disk.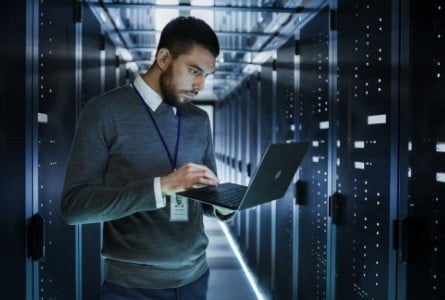 Logical backups are created by exporting data through query language (SQL) instructions and storing it in a binary file. 
Before deciding on a data backup method, you may want to consider the following questions. 
What components of the storage infrastructure are included in the current data?

 

What level of storage expertise is needed of personnel responsible for data backup tasks?

 

Which encryption method are you interested in incorporating?

 

What are the goals for the business's recovery point? Additionally, what are your recuperation goals since you must consider the period required to preserve data?

 

What is your budget constraint? Are you able to determine if a vendor's goods are inside the specified price range?

 
The Key Advantages of opting for Data Backup Software includes – 
Rapid and effective data restoration 

 

Cost savings

 

A unique feature that enables you to freeze your backups to recover the proper filename long after it has been lost

 

Effective protection of critical business data 

 

Using a dashboard to manage your backups 

 

Simplifying the process with automated backup

 

A backup of any material for later recovery includes files, programs, workstations, or servers, among other things.

 

Restoring data in order of priority 

 

Online data recovery capability 

 
Share This Post