How powerful leadership can help businesses with seamless digital transformation?
For digital transformation, solutions redefine the leadership aspects as the world moves forward with the new normal. Now that most businesses are going online, there is a crucial that leaders can play for the digital transformation solutions.  
Technology may be a saving grace; for example, allowing new customer-facing processes or new virtual communication options through tools. Many companies will eventually opt for digital transformation solutions that help switch to more stable and adaptable systems for cloud-native applications.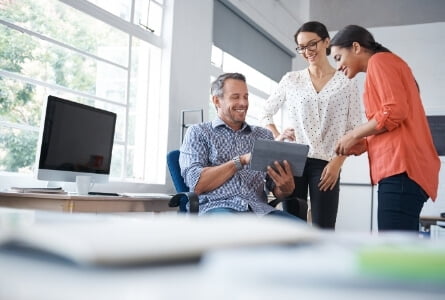 CX Digitization is a great possibility now with the expansion of many social and digital platforms. This is because consumers are increasingly demanding brand involvement across all of them. Enabling an omnichannel connection with your consumers may help you gain a bigger market share and rake in more revenues. 
Digital goods and services are a way forward to go beyond just offering a product or a service. The most successful companies are offering experiences as they successfully utilize technology to satisfy their consumers. Businesses may also enable customers to personalize their goods to improve satisfaction levels. 
And there are opportunities to digitize goods and services. These are necessary to enhance customer experiences and increase market share. Companies are looking at digitizing and simplifying their processes to make them relevant in various markets and offer them a competitive advantage. 
Lastly, with digital transformation solutions, there is a revamp of employee communication channels. It involves Digitization of a business may also be accomplished by shifting communication routes into the digital realm. In this manner, workers may work more closely and experience better cooperation across various places.  
Driving leadership with the seamless cross-functional association
When technological advancements make cooperation more challenging, businesses grow more isolated. However, we are not referring to yesterday's "top-down" silos, in which workers were separated into distinct roles or business units by formal organizational boundaries. Silos in changing businesses often develop as employees go about their job, and they will be based on their disparate levels of expertise, location, and objectives. While cross-functional teams and a matrixed legislative framework may help break down top-down silos, these organizational solutions do not apply to silos that arise from on-the-ground activity. 
Redefine the scope of CIO involvements
CIOs may use that horizontal perspective to assist the business — specifically the marketing department — in generating actionable insights, discovering information, and optimizing processes. The first advantages are technical expertise. As data collectors for the organization, CIOs are well-positioned to assist the firm in transitioning to new, customer-centric marketing strategies.  
CIOs will want a larger say in technological choices that impact the company's success. Leaders will need to adapt to the digital revolution of information technology to manage risk and lead effectively during crises. Additionally, they will need to address long-standing problems such as divided technological networks. 
Breeding the data-first outlook 
Digital culture is a conviction that is more collaborative, connected, adaptive, adaptable, flexible, data-driven, transparent, diverse, and open. We can build more positive futures for ourselves, our companies, and our society. Each organization's interpretation of what this implies for them is unique. However, a critical component of establishing a successful digital culture is deciding on your organization's fundamental digital values. 
These are not the highest-level decisions. Leaders would facilitate an open decision-making system by embracing and enforcing an approach like the Open Decision-Making Framework. 
These should be weighed against fundamental digital characteristics such as collaboration and connectivity. However, this should not be a solely managerial activity. Include the perspectives of your employees and other stakeholders to develop a comprehensive and inclusive set of values that everyone can feel ownership of.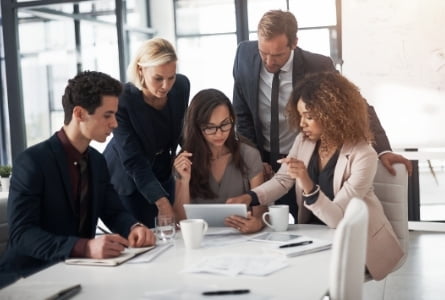 Creating a value chain through data policies
Data ethics should be applied to all governmental, institutional procedures and forms of data, regardless of whether they are aimed at government efficiency or civic participation. The most effective heuristic may be that ethical considerations should be made for any process that involves data. And data is a component of nearly every current undertaking. 
Once it is established whether an activity and policy formation process involves data, it is critical to consider the ethical hazards and handle them. There are numerous delivery instances, in particular, where ethical risks are particularly severe. 
The new age of digital transformation solutions will drive leaders to communicate with their staff and clients. Still, they will also broaden their leadership presence and impact by interacting with their audiences on socially and technologically important topics. CSE's Digital transformation solutions are based on understanding and analyzing the need for bringing about change in terms of organizational mindset and culture.
Which of these norms will help your organization to succeed in 2021? Will you focus on your presence on social media this year, which will allow you to engage more with your employees and serve them better? Perhaps it is time for us to make a big change. It's up to you as members to honestly and look for ways to strengthen your leadership skills. 
Share This Post