A Closer Look at Cloud Computing Consulting Services
Over the years of digital transformation, cloud hesitancy is probably one of the significant challenges organizations, and service providers face. The past 10 to 15 years were filled with reluctance that revolved around the cloud's security, cost, and capability to future proof one's business—but not until cloud computing consulting services became a thing. 
The 'boom' of these software as a service immensely helped educate the market and make cloud adoption a more approachable idea to businesses.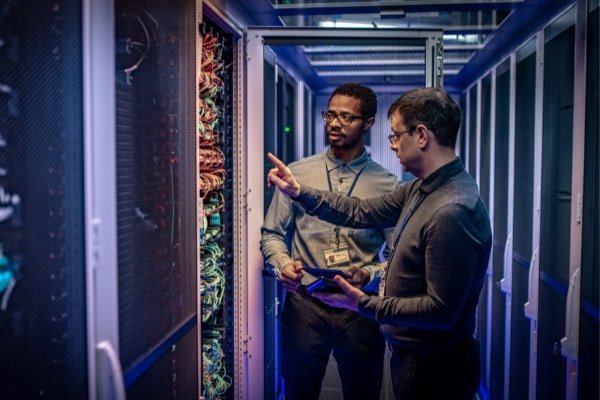 Foundry's cloud computing study shows that shifting to cloud technology has been very promising. It shows that 69% of companies have invested more in cloud computing over the past 12 months and are projected to allocate an average of 32% of their IT budgets to cloud strategy by next year. And the more important news is that 63% of organizations will have the majority of their IT infrastructure in the cloud in the next 18 months or so, definitely a massive jump from 41% as of today. 
With the promising cloud transformation rates, we can equate it to the growing trust that modern businesses have for the cloud—and only the best cloud computing services and consultancy providers can do this through their technical expertise. 
The Challenges of Cloud Adoption
While cloud adoption shows a positive reception from businesses, it is never without its challenges. 96% of companies that are shifting to the cloud have experienced these hiccups along with the implementation: 
Cost Control

– regulating cloud costs and the expenses in moving data from one cloud platform to another.

 

Security

– managing data privacy and security, getting cloud security skills/expertise, and securing and safeguarding cloud resources. 

 

Skills Gap

– unable to have the right cloud skills and/or find the talent with the necessary cloud management expertise.

 
These lapses were often overlooked and could cause severe technical problems. One effective solution for this is to work with a reliable tech partner that can assure expert-level advice, support, and troubleshooting.   
Cloud Computing Consulting Services Coverage
Contrary to popular belief, the best cloud computing services, and solutions available do not come in one deployable package. These can come into bits of sub-services that can be implemented in singles, by pairs, by triads, or depending on the business need. 
Your tech partner should be able to identify the difference between one service to the other so you can really laser point your needs. Here is a closer look at how cloud services differ from each other: 
Cloud Advisory Services

– exploring the easiest, quickest, and most secure way to host corporate applications in the cloud.

 

Cloud Adoption Services

– constructing the cloud roadmap with governance and security architecture in mind.

 

Cloud Design & Implementation

– establishing and deploying the cloud design according to client specifications while putting in place an end-to-end tracking of devices, storage, and other peripherals used.  

 

Cloud Migration Services

– moving business applications and company data to a cloud environment.

 

Cloud Implementation Services

– implementing various types and brands of cloud environments, be it Microsoft, AWS, Google, etc.

 

Cloud Cost Optimization Services

– strategizing the whole cloud roadmap and determining which aspects should be cut off or enhanced to improve ROI.

 

Cloud Cost Assessment

– auditing the overall cloud infrastructure to know the migration strategy and the dependencies and develop valuable insights for cost optimization.

 

Cloud Security Testing

– simulating a cyber attack to determine the strength of a cloud security strategy.

 
There are many iterations of these services, but the ones mentioned can be your baseline to help you find the right cloud consulting service you are looking for. 
Benefits of Getting Cloud Computing Consulting Services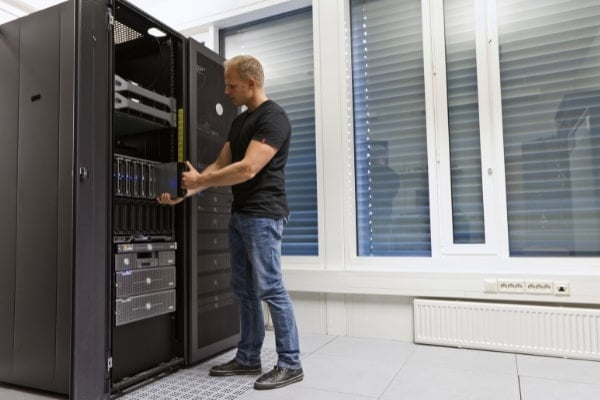 If you think getting a consulting service for cloud computing will take another portion of your IT budget, think again. With these benefits, you get so much more from what you paid for: 
Cost-Efficiency

– having your own IT department manage your cloud environment is not bad, especially if you are just very protective of your company data. However, outsourcing is smarter since you can usually get 24/7 support while reducing network maintenance and staffing costs.

 

Scalability

– working with a consulting firm assures you that you have all the power to decide how much you will spend on their services. You always have a say in optimizing the cost to suit the cloud workload support you need.

 

Safer Collaboration

– with an on-standby team that manages your multi cloud infrastructure, you gain an additional layer of security and support when collaborating. This way, technical problems, and data risks are mitigated in the promptest way possible.

 

Data Backup

– cloud consultancy service providers take care of your data like it is their own; that is why you can be assured that everything is backed up and accessible across their data centers. This enhances your disaster recovery and business continuity efforts even further.

 

Automatic Software Updates

– you no longer need to monitor the versions of your cloud-based systems as those are automatically managed and updated by your outsourced team. This saves you from the person-hours used for just keeping your apps and software current.

 
Conclusion
No doubt: businesses have grown to be more receptive and trusting of the cloud. Despite the challenges that may come along the way, the opportunities are still far more promising. And the technical expertise that these cloud computing consulting services providers have been showing to the market helped soften the tough spots that industries had for the hybrid cloud. 
With this reality, you deserve no less than an excellent cloud computing partner that would tailor their services to your needs—and CSE is definitely the one you should take the cloud journey with. 
Let's talk and start your IT success! 
Share This Post