Unlock your Business Potential with Digital Enterprise Transformation Solutions
Businesses worldwide are rushing to transform digitally. However, for it to be efficient, the process must be carefully planned. We will address the four steps necessary for a roadmap to digital transformation. However, let us first define digital transformation.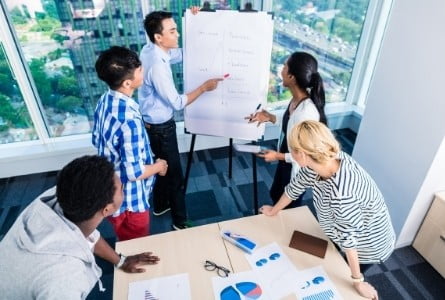 What is a digital enterprise transformation roadmap?
The term "digital transformation" refers to the process of using technology to upgrade, enhance, or replace existing business processes. This may include a roadmap to digital transformation and launching a new enterprise application, implementing a new business intranet, implementing Microsoft Teams, or developing and launching a new enterprise application. Whatever new moves the company takes to improve emerging technology, they are all part of digital transformation. 
After that, we will look at the four critical steps for a digital transformation roadmap by developing a digital key element that will support the system for success. 
1. Define your Priority 
Digital transformation is not a destination in and of itself. If you think "we need to do a digital transformation" without first determining which processes or structures require transformation and why there is a good chance you are prioritizing the solution over the problem. A practical roadmap to digital transformation begins with a clear and concentrated understanding of the issue at hand and how the appropriate technologies will assist in resolving it. 
How a problem might appear 
For Microsoft Teams, the issue may be as simple as "we need to change how people communicate" or as complex as "we need a more efficient replacement for Outlook." A successful roadmap to digital transformation requires first diagnosing a problem and then analyzing a solution. 
2. Recognize Your Resource
Certain businesses will have the skills, knowledge, and resources necessary to prepare, implement, and maintain a comprehensive digital transformation strategy. Others will need assistance from a third party for one or more of these stages while the following roadmap to digital transformation. Some organizations may need the assistance of a strategic partner to help design the transition but are content to let their internal team take over from there. Before you begin, it is critical to choose the accurate methodology for you. This includes in-depth knowledge of the tools and skills you already possess. 
A step you can take today 
Examine your company thoroughly and identify any holes. Then, consider the outside assistance you will need and how they will collaborate with your internal team. And if you are unsure where to begin, consider the following roadmap to digital transformation by enlisting the assistance of a consulting partner. It is much preferable to seek help early in the process than to discover that you must restart a digital transformation project after it has failed. 
3. Build the Timelines
Once you have established who will be working on the project, the next phase is developing your roadmap and schedule milestones. This should necessitate a staggered approach, and it is critical to leave enough wiggle room in the timelines. Unless the project is time-sensitive, stringent deadlines are likely to do more damage than good. 
What your roadmap can include:  
Planning and design

Build/execute

Rollout/go-live

Adoption and enablement
The various phases of this timeline are likely to overlap—and progressing from one stage to the next is not always straightforward. Adoption, for example, should begin well in advance of the project's scheduled launch. Therefore, when driving on to the roadmap to digital transformation by preparing your timeline, keep in mind the tools you have and the order in which they should be used. If in doubt, consult a partner experienced in developing digital transformation should recognize possible gaps and roadblocks.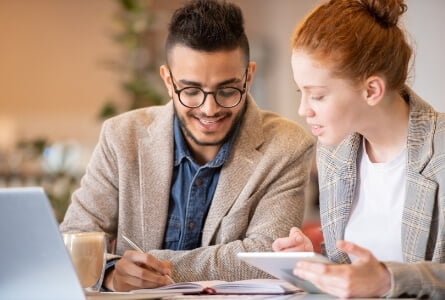 4. Don't Forget About Adoption
Adoption is a critical component of digital transformation, but organizations often overlook it. Even the most advanced technological technology in the world will be rendered ineffective if the internal team lacks the expertise and motivation to begin implementing it effectively. That is where an adoption plan comes into play. It is crucial to start a digital enterprise transformation roadmap by educating the staff about the changes taking place long before the new technology is implemented. 
The change process can take several forms, including training, videos, and infographics. It may be as straightforward as including the details in an email newsletter, a continuous internal communications campaign, or a training program. The trick is to constantly remind people that change is coming and explain why and how the new technology or systems can improve their lives. It could be beneficial to form a team of 'change champions' who can educate and inspire their colleagues about the latest technologies. Creating a roadmap to digital transformation is frequently half the fight and change champions may play a critical role in this process. 
Transform with the help of CSE
Being able to execute a digital enterprise transformation roadmap is challenging but crucial for success. Think wisely about how you are going to use the tools you have available and how much effort you are going to need to put in to get the job done. 
Most organizations would require outside support in one way or another while going digital. If you are not sure about where, to begin with, your digitalization, we can assist with that. 
Share This Post