Taking Charge: Cloud-Enabled Insourcing as a Digital Strategy
In the digital world, time is of utmost importance. Short lead times allow businesses to get products to market quickly, to develop products, in short, low-risk increments that integrate customer input, to respond promptly to disruption, and to minimize risk by quickly resolving security threats. However, companies with an extensive legacy base—especially systems that are not strategically useful or a competitive differentiation— may find themselves held back from moving into the digital environment. That's where cloud consulting comes to play, as the dedicated resources will spend precious time to operate those legacy systems in the cloud efficiently. 
For years, companies have outsourced the management of their IT infrastructure to the extent where most do not even hire IT staff. They regarded it as a standard operating expense, and as a result, was treated as a product input.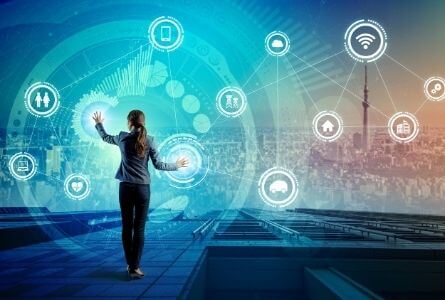 The digital age has fundamentally changed how an enterprise works. Leaders are searching for tools to use in driving market value and value-added. For several business entities, the possibility of being disrupted by digital-native companies also presents a danger. Moving businesses to the cloud would allow professionals to deliver their services more efficiently. New technologies such as cloud-enabled IoT, machine learning, and blockchain help build product characteristics and experiences faster than ever before. 
However, several companies will recover their IT environment's power and the pace they need as they switch to the cloud. Since they are already bogged down with inefficient infrastructure maintenance, they cannot concentrate on higher-value tasks. The opportunity to focus on the most significant leverage areas is essential because of limited resource resources and the lack of qualified cloud professionals. 
Because of these factors, many companies opt to reallocate IT resources to the most impact areas. The most successful path to cloud adoption is to leverage cloud strategy consulting that enables innovation for project transformation. Having to standardize and automate facilities would bring scarce and hard-to-find capital to work on critical activities. 
Choosing the right digital transformation services to manage lower IT aspects allows higher aspects to be outsourced. The decision is no longer on who will pay for the IT infrastructure. IT practitioners should be able to focus on creativity while minimizing time and cost. 
Rethinking operations 
When you decide what differentiates your digital company, automate or outsource the rest. Networking is an example of an organizational activity that often adds little value but is key to your cloud world's smooth running. Errors in mundane activities, such as network communication, can lead to costly problems that can be otherwise resolved with field service management. 
It is difficult to implement security and operational controls and complicates routine operations such as patching and backup. It's a high-stakes, low-reward job that profits from automation and standardization, such as infrastructure as code. 
Warning monitoring and response are challenging when viewed from a more conventional viewpoint. The interconnected digital transformation design can lead to drastic changes in alerts depending on the number of microservices employed or the lack of proper tuning of warning laws. 
Organizations need solutions that they can use to detect specific events and respond faster. Onboarding IT cloud services help operations professionals concentrate on the most critical things they need to perform while finding and attending to the warnings most likely to trigger an outage. 
When it comes to outsourcing, you must start using automation and analytics to generate productivity. There is no point in merely implementing azure cloud design patterns to solve a problem if they will only slow you down. Another choice is using AWS cloud consultant for Infrastructure as Code, Intelligent Alerting, and other network operations basics. Your IT workers should take over the system maintenance because they will be a lot more effective and will consume far less of your valuable time. 
Prioritize transparency 
Moving from on-premises to cloud services is still difficult. Outsourcing the IT infrastruc0ture restricts organizational oversight and power. This transition in outsourcing opens a closed box in which managers will attempt to run their affairs. 
You can keep yourself up to date with changes with your infrastructures using transparent resources that can provide end-to-end visibility. Your team should be able to see everything, but it doesn't have to control everything. With vendors and partners competing on the same footing, everyone is solid. This element of accountability gives you leverage and decision-making power. 
Implementing regulation also implies monitoring and access management. Top-down, conventional IT has generally prioritized security and power over speed and versatility. Outsourcing IT could prevent this issue from escalating by creating a new layer of bureaucracy. The expected outcome was the development and growth of shadow IT. Cloud-native solutions including AWS IAM, Amazon CloudWatch, and Amazon CloudTrail work together to provide a coherent security and access management solution for administrators. These provide the opportunity to inspire people to innovate and optimize securely. 
Accelerate automation with the right partnerships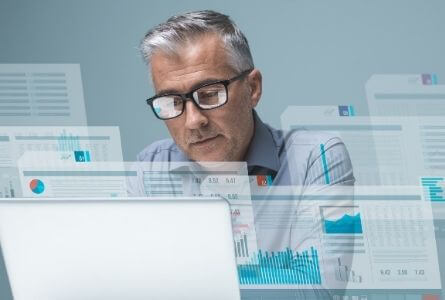 When lower-level tasks are automated, the team may not have to spend as much time performing these tasks. Getting to it can be complicated. It takes time, crosses many technological realms, and allows developers to handle it themselves—the sort of job that doesn't keep cloud-savvy IT pros engaged. By providing highly streamlined and automated processes, cloud security consulting services lets you concentrate on the core problems, and they are more successful at solving those problems. 
The labor-centric model of conventional outsourcing may be counterproductive to many advantages in a cloud model. If your vendors were traditional outsourcers, system integrators, or managed services, it doesn't matter. The business models must fit with your digital strategy, and they must not create a challenge for you. They should be keen on advancing the organization's short- and long-term strategic objectives in the public cloud.  
Focus on innovation 
One should decide to insource or outsource functions depending on their effect on innovation. Businesses must move faster. IT has to become an engine to drive business growth. Hiring cloud security companies brings us new ways to draw the line between commodity and value-added activities. Skill and imagination matter more than ever. The main decision is how to make the most talented people strong. 
Share This Post